20
Sep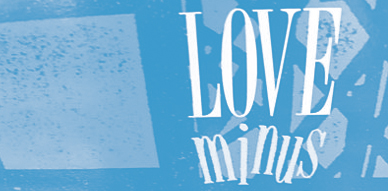 Welcome to another exciting blog post at the most amazing indiepop blog of the galaxy. What do we offer you? The latest reviews of the latest MP3s of the coolest labels that will link us to their facebook page. Some years ago we used to receive some free physical records from labels but these days we are so content with an MP3 and a mention. We'll copy/paste some press release. In a best case scenario, if we are feeling terribly excited about your music we'll write some lines about your band telling how original you are but at the same time mentioning four or five influences we think you have so it's easier for people to try and download you and them at the torrents and p2p secret networks. Why not, that's the future isn't it?
What's new? We have two new releases for you. Because Cloudberry living now at the city that never sleeps, well, we don't sleep either. This month we come with two new 7″s, one by Greek, by way of Edinburgh-Scotland, band The Occasional Flickers and Tokyo's Boyish. I've talked a bunch about both bands and both records in the blog so I'll spare you about that this time. The important news is that you can order them both right now and I'll ship them to you immediately. The official release date for the Flickers was the 15th and for Boyish the 30th, but they are already at home waiting to be sent to a new home.
This week I received the last Kill People You Like fanzine. You can see some photos of how gorgeous it is here. Not much on it written, but design-wise, passion-wise, and craftmanship-wise, this is a must have. Included two is a unmissable CD with lots of great tracks, many of them exclusive to this release. Among my favourites on the CD are the Flowers and Eva & John songs. Also there's a mini-zine I wrote for them that for some reason I wrote in Spanish. I thought as the people behind the fanzine were Mexican, well I better write it in Spanish. They were so kind though to save me the trouble and they translated the whole thing for me before publishing! At the time I'm writing this the zine might be already sold out but I believe some mailorders may have some copies (?).
New York now is a bit quieter after the demise of Dominican indiepop stalwarts Franny & Zooey. It's been a bunch of months that I've had a share of indiepop in the city, going to many venues just following this quintet. Yesterday JJ, the guitar player, left for Santo Domingo until probably next year, so no indiepop for us in the city for a while. Their last show happened on Wednesday and it was quite a success even though the venue, The Flat, behaved really like assholes. And not only was their lack of help but their crazy prices for beers. I've never seen a place selling a Bud for $6. Not even in Manhattan. The good news about this gig was that it was the American debut of Astrid's Northern Spies. If you read the blog now and then you'd know that she comes from Sweden and played at one of the train shows at Indietracks. This time she was a little less talkative (fair enough there were less people as she was opening at 8:00pm), but again she dazzled us with her amazing voice. It's always a treat to listen to her songs. I was very happy to have skipped everything I had to do this day just to be able to be on time.
But before I stop writing this "short" post in a very busy week, I want to salute team Indietracks for announcing that the festival will be back next year!! Yes! So July 25 to the 27. Have you marked your calendars? I hope so. I plan going for my fifth year in a row. This time I will go back to the Alfreton Travelodge, like the first two years! Back to that seedy Little Chef for breakfast, to that picnic table at the entrance to share wine with Andreas and Nana, to have beers there with the French and the Swedes. Exciting times ahead! Book your hotels soon because it seems all prices are going up! I got a double room for 96 pounds. These days it seems they are going for 130 pounds or so. The Premier Inns are going crazy and charging almost 300 pounds for their Ripley location. What will you do? I hope you don't end up camping!
The important thing is, you better come! And which bands will play? No announcements yet, but if I'm allow to guess the obvious, I think The Flatmates will play, don't you think?
—————————————————————————
Today I fly all the way to Australia. Where exactly? I don't know. Or to be more exact, I don't remember as I was once in touch with Kieren Fitzpatrick from the band but those were the days of Myspace and well, all that correspondence between us is lost in the midst of a Myspace inbox.
It was back in 2009 when I contacted him trying to find more information about his old band Love Minus Zero. It was the days when I wanted to do that sort of Australian "Sound of Leamington Spa" series. As I've said many times it didn't happen because Egg Records wanted to do it and I didn't want to clash with anyone. I can be very diplomatic. In any case I did ask Kieren to do an interview for the blog, I wrote some questions but sadly I never got any answers. What I did get were a bunch of unreleased songs that sounded amazing.  The songs were:
- Whose Side are You On (demo 1988)
- Then It's Gone (demo 1988)
- Porcelain (demo 1988)
- That Brings Me Down (unreleased single 1989)
- No Tomorrow (unreleased single 1989)
- Mary (unreleased single 1989)
If there were more unreleased recorded songs by Love Minus Zero I wouldn't know. But these sounded great.
The first time I ever head them was through the song "Fade Away" that was included in a Waterfront Records compilation called On The Waterfront (catalog DAMP 31). On that compilation it was the A3 track, and the A4 track was also theirs, it was "Into the Night". The credits for these songs according to Discogs are:
Bass: Gregory Kasch
Drums: Je Genua
Guitar, Vocals: Kieren Fitzpatrick
Guitar: Michael Royce
I sadly don't own either this compilation or the one record they released. It seems not too difficult to track their 12″ and I should try to get it on my next paycheck. It was an eponymous EP released in 1988 on the Green Fez label (catalog FEZ 308). Credits as follow:
Artwork By – Jane Cameron
Bass, Vocals – Gregory Kasch
Engineer – Tom Colley
Guitar [Guest Musician] – Brad Fitzpatrick, Michael Royce
Piano, Organ [Hammond] [Guest Musician] – Damon Giles
Producer – Love Minus Zero, Tom Colley
Trumpet [Guest Musician] – Peter Dudman
Vocals, Drums – Joe Genua*
Vocals, Guitar, Twelve-string Guitar – Kieren Fitzpatrick
Written-By – Love Minus Zero
From the guest musicians we gather:
- Brad Fitzpatrick seems to have been involved in The Bam Balams too. I assume he is Kieren's brother (?). If so, they were based in Sydney and so can it be safe to assume Love Minus Zero hailed from that same town? I think so.
- Damon Gilles is better known for have been part of The Moffs who recorded many records under their 60s sound being my favourite "Another Day in the Sun"
And the tracklist was:
A1 Wondering Why
A2 I Am Your Friend
A3 I Believe
B1 Beware
B2 Come On
All different songs from the Waterfront Records compilation. That's why perhaps Kieren wanted to release some sort of album when I was in touch with him.
There's also another Love Minus Zero track on yet another Waterfront compilation. On Waterfront catalog DAMP 43, on the "On the Waterfront Volume 3″ compilation the song 'Wondering Why' was included. But this is just the same as the one in the EP.
And that's all there is about them. Now that Myspace disappeared I don't know where to contact Kieren. I wonder if he will find this, and maybe perhaps remember the interview! Would be great to know the story of the band. But if anyone out there know anything about this obscure Aussie band, don't doubt to share!
:::::::::::::::::::::::::::::::::::::::::::::::::::::::::::::::::::::::::::::::::::::::::::::
Listen
Love Minus Zero – Fade Away