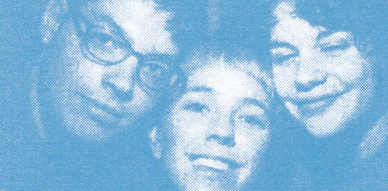 Have you ever had pop dreams?
I barely remember my dreams. I would have to jump out of bed after waking up, run, find a pen, find a sheet of paper, and write whatever I remember down, that if I don't trip with my clumsy self. I wish it was easier. Easier as it is for anyone else. After a minute or so after I'm awake I can't remember anything. I try and try to remember while having my glass of diet coke for breakfast and going through emails, but no luck. Not that I believe they have a meaning but they are always great stories to tell. On the bright side I never have nightmares, so I shouldn't complain much, right?
Have you ever had pop dreams?
The Sparklers once wrote a song called Pop Dreams, which is the B-side of their Secret Snow 7″ on Fantastic Records. A beautiful song, a cross between The Softies and The Magnetic Fields. Sadly there's not much information about this band, but as a good private eye that I am, I did some research today to find out:
– The band was formed by Risa Buburniak (keyboards, vocals), Brooke Rossi (vocals, farfisa organ), Ian (violin), and Jonathan (keyboards, beats). Oddly enough, on the record insert the band photo only shows three people, 2 girls, 1 boy. Who was left out? Ian or Jonathan?
– Risa and Rossi helped with vocals on the first eponymous album by Saturday Looks Good to Me. That's in 2000.
– There was a song called "Paintings" included on the compilation CD that came together with the Japanese magazine Beikoku Ongaku.
– There are at least 2 more songs recorded: "Little Prince" and "Cyclical". Both are demos and were once played at the University of Michigan radio.
Any more information about this fantastic band would be greatly appreciated! And I would die to listen to those demo songs or to Paintings! Please dream of me this time and give me a hand

Have you ever had pop dreams?
Close your eyes say goodnight
When you sleep… do you dream?
When you dream… do you think of me?
Be the Peter to my Wendy
Grab my hand we'll fly away
Think good thoughts… it will be so easy
Take my hand, we'll kiss this place goodbye
You said I won't even follow
I'll chase you through to the clouds
I said I won't even follow
Close your eyes say goodnight
Do you dream in colors bright?
Do you dream in black and white?
Be the Truman to my Andy
Go on now, go to the city
Write a book, we'll make a movie
Come on now, let's go, we'll glamourize
go go glamourize
(I will wait for you my love
Say you'll say for me sweetheart)
Have you ever had pop dreams?
Why don't we do this, tell me about a pop dream you've had? Maybe you once dreamed about having a huge banquet with the likes of Amelia or Dugly? Or maybe you dreamed about throwing Aggi from the bridge? Or giving back a Pastels' badge to Cornelius? Don't be shy! Should be fun!
::::::::::::::::::::::::::::::::::::::::::::::::::::::::::::::::::::::::::::::::::::::::::::::
Listen
The Sparklers – Pop Dreams