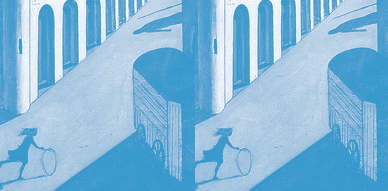 – EDIT –
I've just been told that there is no-repeat policy at Indietracks. Later in this blog post I go babbling about it, so forgive me. From Indietracks Twitter I got this: "We don't have a no-repeat policy, all we say is that we don't book bands two years in a row :)" . So everyone out there forgive me, I have misunderstood when I go on and on about this policy. I was totally sure it existed, but it's clear for me now, through official channels even(!) that this rule doesn't exist.
Hello my dearest indiepop fans of the world. Not the nicest, not the prettiest, not the smartest, but my favourite people nonetheless? haha. After last week review of New York Popfest lineup I think it only makes sense to check out the bands that have been announced to play Indietracks. So let's do that.
I remember I woke up. Kind of late. 11am. I turn on the computer and I see a friend that has posted the lineup. Then I write a post about it on my facebook. So far, all so natural, right? Thing is, I was leaking the news. I had announced some of the bands 3 or 4 hours before the official announcement. What had happened? It seems people that are involved in press or have a blog (but not me of course) or have a zine (not me either) got the news beforehand. I guess so they could prepare a post or an article for when the time came after the announcements. The news was embargoed until 7:00pm GMT. I guess my friend didn't notice immediately about this fact and had made it public. Of course he noticed afterwards but it was too late, I had already noticed the whole lineup before he had the chance to delete his post.
My complain was, "Allo Darlin' again?". My excitement came for The Popguns! I had wanted to see them last year. I was happy to have met their drummer as he was at Indietracks drumming for his other band, The Fireworks. I took a photo. Good fan. This year it has to be with the whole band of course. But what about Allo Darlin'? Sure, I'm not a fan, but that doesn't mean that I can be objective and say that Indietracks goers love the band. I understand that. The thing is, Indietracks boasts a no-repeat policy. I know they've broken this policy before with The Smittens (who knows why, but they did), and well, they are doing it again. Isn't this the third time Allo Darlin' is playing? I don't know anymore. For me this is a bit annoying because this in fact takes a space that another band, that has never played, could have taken. Right? I'm not into conspiracy theories, but, some people gain benefit by shifting records of their bands at this festival. I leave the thought there…
The March 10th announcement read like this:
Gruff Rhys, Allo Darlin', Dean Wareham, Rocketship and Withered Hand are among the bands playing this year's Indietracks Festival, held on 25-27 July at the Midland Railway in Derbyshire.
Also playing Indietracks this year will be Spearmint, The Spook School, The Popguns, Sweet Baboo, Let's Wrestle, The Very Most, Franny and Zooey, The Wellgreen, Night Flowers, ONSIND, The Blue Minkies, The Yawns, Thee AHs and Lost Tapes.
Cheaper early bird tickets are available until 11 May. There's full details about today's announcement here: http://www.indietracks.co.uk/?p=757
We'll announce lots more bands shortly!
I wish I was less critical sometimes. But seriously? Gruff Rhys? Doesn't he play other big festivals in UK? Isn't he something else other than indiepop? Are we to repeat the fiasco of Herman Dune some years ago? Questions abound. I guess the idea behind is to bring new people to the festival, to make some more money (though as far as I understood, the festival wasn't losing money).
An anonymous friend tells me that perhaps it has to do that the organizers know there is a very loyal crowd that will always come, so they stopped catering and caring for them. I doubt that. I do think the organizers are not like that at all. I just think they are branching out, being naive perhaps. I wouldn't think they have Machiavellian intentions. I myself think the next wave of announcements will leave all criticism behind, that they will announce the better bands. They just needed to have some bigger names on this first announcement so the press part got rolling.  I trust them.
Dean Wareham is a surprise indeed. I'm not sure how are his shows. Galaxie 500 is definitely a cool band. I'm not going to argue against that. But will Dean play some of his old songs? Perhaps. Will Dean sound poppy enough? Who knows. I think he is fitted for the church venue. But as a headliner, perhaps he won't. We'll see. I will definitely skip this one too.
Rocketship. The first band that is repeating from NYC Popfest. So here's the deal. If I see a great gig at NYC Popfest, I'll be front row at Indietracks. I already expressed my excitement and my doubts about them. Half of Rocketship material is legendary. The other half is un-listenable. In any case, I find it a true success to get the band over the Atlantic. How many legendary US bands get to play the UK many years after their heyday?! Now… here's an idea that just occurred to me. Doesn't one of the Holiday guys live in London? Why not reunite them too. That is a band I'd DIE to see!
Withered Hand. Not indiepop. Don't care. Didn't he play some London Popfest? I think I was louder than him singing with a microphone. Ugh.
Spearmint! Second band to repeat! Damn. It seems I'm jinxed. Maybe it was a bad idea to attend both festivals! I trust that Spearmint will be great, glorious, poppy, everything I love about them, all of that, they will make it in real life. As I said on my previous post, this band I won't be missing. Please, main stage for them.
The Spook School. Third band to repeat from NYC Popfest! They repeat Indietracks too after two years? I love Spook School, I love the band, I love the songs, I love everything about them. Not that keen about the no-repeat policy thing to be ignored though I have to admit. Even though I want to see them again, a thousand times. But to put them in the league of Smittens or Allo Darlin, that was not cool. They are better, and more exciting than that. Nevertheless there's no going back. Count me in for seeing them at the main stage.
The Popguns. This makes me the happiest. As I said lines above I'm very much looking forward to one of the best indiepop bands from the 80s. From what my French friends that got to see them in Paris I know they won't disappoint. I hear they sound as thrilling as ever. I can't wait. Front row. Photo with the band. Buying all merch. Support 100%!
Sweet Baboo. Let's Wrestle. The Wellgreen. The Yawns. ONSIND. Better skip them.
Franny & Zooey. Fourth band that repeats NYC Popfest. Though this makes me happy! First Latin American band to play Indietracks. Who would have thought! I wouldn't have. Me coming originally from South America, I would have never thought that it would be a Dominican band, and not a Brazilian or Mexican band, the first to play Indietracks. An achievement!
Thee Ahs. New record coming out soon. A fun gig last year at NYC Popfest. The Canadian band is a treat. Who can forget Sarah's white t-shirt with a bikini printed on it. A classic of last years. Lots of fun, raucous pop. Hope they haven't "matured" their sound!
Lost Tapes. Fifth band that repeats! That's already five bands! That would make a whole festival day at any other festival. Oh well. For me this is great news though, as the band will be able to keep selling and promoting the 7″ we put out earlier this year. For me, one of the best new bands out there at the moment, and I'll finally see them for the first time this Sunday! I'll let you know how that goes!
The Blue Minkies. Here I have to make a stop. MANY THANKS to MARIANTHI for this band. I may be wrong, but I only know two Blue Minkies fans in the world. Marianthi and Daniel So Tough So Cute. This must have been Marianthi booking them or suggesting them, or something. I'm eternally thankful. This is like the rare treat. Like that time that Dorotea reformed. I'm very happy, so thrilled, that this will be one of the one bands that I won't miss, that I will try to get their setlist and all. Hopefully they even bring merch. Please don't put them on the church or in the train. At least on the shed. Lots of points here for team indietracks, bringing a superb band back to the indiepop scene!
Night Flowers. The last band for now. A newish band that I'm really enjoying. They have a new release coming out, and that is great. Hopefully won't be sold out until Indietracks because I'd like a copy. Their sound is fresh, juvenile, and dreamy. It does remind us all of the Pains, not the early ones with distortion, but the later ones, with British accent and a more shoegazey nerve. I dare to say that they have a bright future ahead of them, and I look forward to seeing them. Again, I modestly ask, no church, no train, for them!
So that's more or less what I'm looking forward to. What are you looking forward? At least at this point I know that there won't be many clashes to worry about! 🙂
————————————–
The Starke Adolf compilations have been on standby for some time now. I kind of lost interest in doing them mostly because a lack of interest in the Swedish bands I've been asking to contribute songs. Feels it's like pulling teeth. So hard to get me a WAV, a photo and some liner notes. I understand sometimes life gets in the way, that there are other priorities, but I tell you, I've had answers like "nobody would have interest in listening to these songs again". Can you imagine?!
There was one band that I wanted to add to the 2nd volume of the Starke Adolf that I just remembered today. I exchanged some emails through Soundcloud with Kris and agreed to include it. The song was "TVP Wannabes", the band was "Gang of One."
As far as I know it was a duo formed by Kris and Jenny. Jenny from Strawberry Fair (perhaps I should ask her for help, she was so great when I included Strawberry Fair on the first volume). My first encounter with their songs was AGES ago on soulseek. I can't recall who I got these songs from, possibly Dimitra, who always had the latest stuff from the Swedish kids of that day. I'm talking about 2004 or so.
The songs I heard the time were three "Target Practice", "Something to Do" and "TVP Wannabes". The first and second were covers, Henry's Dress and Bubba and the Shop Assistants, obviously. The third song though was for me a one-hit wonder, a true classic, a song that could have been an hymn for those days. A song whose lyrics expressed what we all have thought about hipsters, posers and wannabes. They put it all so perfectly in words.
Ah! how I love how they namedrop the Funday Mornings in between McCarthy, Felt, or the TVPs. You require a lot of guts to do that! Anyhow, I just thought you'd enjoy this song, and discover one of these obscure projects from that time, the time I fell in love with indiepop, with Swedish pop, with Sweden. I'll see if I can find out more about them. Maybe I get a renewed interest on the Sound of Starke Adolf series. That'd be total happiness!
::::::::::::::::::::::::::::::::::::::::::::::::::::::::::::::::::::::::::::::::::::::::::::::
Listen
Gang of One – TVP Wannabes