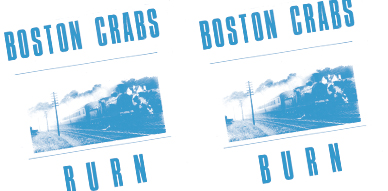 Alright. So where are the top ten lists for this year. I'm waiting. It's already December and to my surprise I still haven't seen any of these lists, not even on Facebook. Could it possibly be that there hasn't been that many great releases in 2013? Or to be more sincere, the great releases of this year haven't been released by the well known labels so they have been under the radar of most people? Could be. I like to think this has been the case. But let's wait and see, it's still early December and not even the Twee.net poll is open. So let's wait and see, I'm quite curious.
Last week there wasn't a blog post. And can't say I missed writing. I didn't even think about it. I had a very intense week traveling in Peru, partying, visiting friends, drinking, eating, etc, etc. I think I napped one day. I don't think I had much time to relax and take it easy. That's why I look forward to this Monday as I have requested a day of 'staycation'. Really need it. I'm not complaining though, I saw the impressive Machu Picchu. I was in awe. I was also very tired to go up all the little rock stairs to the summit to take that classic photograph with the citadel behind you. I ate for the first time alpaca and also went to a restaurant that serves food from the Amazonian region. That was quite exciting.
I got to see Eva & John play live for the first time. I saw them also at a band practice. Both times I liked them a lot. They are unique for the scene in Peru, and it shows. They have followers that know their songs by heart. Now just need to push them to record 4 more songs. The 2-song flexi that they released earlier this year is not enough for a band that has so many catchy songs. I really hope that a 7″ will happen in 2014.
After many years I visited a disco in Lima. The music is still quite terrible, but what can you ask for. It's not like we get good indiepop discos in New York City either way. I remember I danced to Pulp. And then I mostly just drank. It was cheap. 3 dollars for a huge bottle of beer. Half liter I believe? Those things are very convenient. But beware, not everything is cheap. Food wasn't. I feel it's around the same prices as in New York!
I got to see many friends, many that I haven't seen for years. Some that were part of my gang while I lived in Miami. It made me happy to see that they are doing well. Earning good money. Living alone. Being successful. It also made me proud that Plastilina Records has a name these days in Peru. People recognize the label I started with three other friends and that these days Jalito is the driving-force. Funny though that indiepop is associated to hipsters in Lima. It might be the only place in the world that this sort of music is associated to them (ok, it used to be like that in Sweden for some time). I guess hipsters are the outsiders in Peru? Or viceversa? I don't know how it ended up being like that. But it's a bit scary! As long as they don't ruin it all…
Anyways, I'm back and I have a couple of more posts to write this year. There are also some interviews that I hope I'll publish as well. There will be Cloudberry news soon too. Lost Tapes 7″ will be out in around a month time. And then there will be new releases announcements! So keep an eye on the blog.
Also, if you are not aware, it seems there will be a new Popfest next year. It will be based in Birmingham and will happen in April. No clue who is organizing it, but the lineup already looks great. I wish I could go, so, if you can, you should definitely head there!
————————————————————–
Now let's move onto some obscure band, one that I keep losing on eBay everytime it shows up: Boston Crabs.
As obscure as it gets. As mysterious as it gets. Because obviously they weren't from Boston. They hailed from Hull.
If you google for Boston Crabs, you'll see some Lacrosse team with that name. But perhaps the name may come from this "Boston crab":
The Boston crab is a professional wrestling hold that typically starts with one wrestler lying in a supine position on the mat, with the other wrestler standing and facing him. It is a type of spinal lock where the wrestler hooks each of the opponent's legs in one of his arms, and then turns the opponent face-down, stepping over him in the process. The final position has the wrestler in a semi-sitting position and facing away from his opponent, with the opponent's back and legs bent back toward his head. The original name for the maneuver was the Backbreaker, before that term became known for its current usage. In modern wrestling, the Boston crab is not treated as a lethal submission maneuver, even though it was considered a match-ending hold in the past. In Japan, it is commonly used as a hold to defeat young and inexperienced wrestlers; the ability to overcome the hold is considered a sign of growth.  In submission grappling, the Boston crab (generally the half Boston crab) can be used to set up a straight ankle lock.
Not much into wrestling myself. When I was much younger, perhaps 13 or so, I did watch a bit of the American wrestling on TV. And once in Miami I met Hulk Hogan. That was odd.
Perhaps they just liked to have an American flavor to their name. When listening to the B-side of their one and only single, the song called "Icebox", you can feel a bit of Americana in it, thanks to it's Midwest guitars. But who knows, it's anyone's guess.
The A side is my favourite though, it's proper jangle pop, indiepop, c86. However you want to call it. This classic slice of pop with trumpets is called "Burn". No surprise that this record was released in 1986 by the D~I~Y label (catalog 1,000,000).
The information about the band is scarce. Thanks to scans on 45cat, we know that the B side is titled on the label as "Your Love is Really Icebox, Baby", and not just "Icebox" as in the sleeve, that the record was engineered by Peter Kennedy and recorded at Farmhouse Studios in Goxhill. There's not much to read about Goxhill.
But let's turn to the sleeve. There's a cryptic message "A £108.34 including petrol' recording. Then there are some important clues for solving the case of this band: band members.
Wayne Jordan – vocals, guitar
Luke Luke LD-50 – noisy guitars
Paul Mackay – drums, percussion
Rick Newman – bass guitar
Special Guest Star
Dave Blackmore – saxophone
I try to find them. No luck. Can't be that they just disappeared into thin air. There's something else though on the sleeve. A text written by someone called General Zak:
Still in their early 20's, the Boston Crabs prove themselves the most versatile young singer-entertainers of the day. For here are two exciting numbers delivered in two distinctive styles.
One change of pace after another, that's the way it goes through this whole dynamic single. Yet never changing is the powerful unique sound of the Crabs as they dominate and control every song. And for the first time instrumental backing by the fabulous Dave Blackmore adds a fiery vigour to the latest Crabs single.
This text leaves me wondering. First because it says "latest Crabs single". Was there a prior one? Was there anything else released by them? Also, it says they were in their early 20s! They were young. They must have made music afterwards in one way or another. At least one of them, right?!
Dave Blackmore though seems easier to find. Under his name he released a 1996 album called "Fields of Fire" and has worked with bands like Chalktown. There's even a biography here. But what about the rest, the ones that were actually the Boston Crabs? It seems for now, they will still remain a mystery.
If you know anything else about them, you saw them live, or even have more recordings, let me know. Would love to know more about them!
::::::::::::::::::::::::::::::::::::::::::::::::::::::::::::::::::::::::::::::::::::::::::::::
Listen
Boston Crabs – Burn