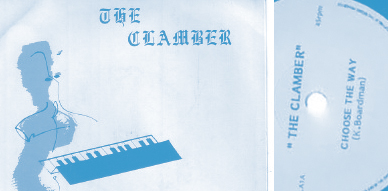 Last week an unprecedented pike of messages in the indiepop-list happened. You know, it's usually so quiet. Nothing ever happens there. An email conversation going by the subject "Anyone up for a book burning?" had everyone giving their opinion about the announcement of a new book called: "Twee: The Gentle Revolution".
99% of the people were totally up for the book burning. No one felt that this was going to be a good book. The other 1% were either cowardly asking not to have 'bad' feelings about it and instead think of other things that can give you "good" feelings, or asked to wait until we get the chance to read the book.
The book is not out yet. It will be out on June 3rd. So we are mostly supposing things at the moment, but we can figure a thing or two from the book description at the publisher's Harper and Collins site:
New York Times, Spin, and Vanity Fair contributor Marc Spitz explores the first great cultural movement since Hip Hop: an old-fashioned and yet highly modern aesthetic that's embraced internationally by teens, twenty and thirty-somethings and even some Baby Boomers; creating hybrid generation known as Twee. Via exclusive interviews and years of research, Spitz traces Generation Twee's roots from the Post War 50s to its dominance in popular culture today.
Vampire Weekend, Garden State, Miranda July, Belle and Sebastian, Wes Anderson, Mumblecore, McSweeney's, Morrissey, beards, artisanal pickles, food trucks, crocheted owls on Etsy, ukuleles, kittens and Zooey Deschanel—all are examples of a cultural aesthetic of calculated precocity known as Twee.
In Twee, journalist and cultural observer Marc Spitz surveys the rising Twee movement in music, art, film, fashion, food and politics and examines the cross-pollinated generation that embodies it—from aging hipsters to nerd girls, indie snobs to idealistic industrialists. Spitz outlines the history of twee—the first strong, diverse, and wildly influential youth movement since Punk in the '70s and Hip Hop in the '80s—showing how awkward glamour and fierce independence has become part of the zeitgeist.
Focusing on its origins and hallmarks, he charts the rise of this trend from its forefathers like Disney, Salinger, Plath, Seuss, Sendak, Blume and Jonathan Richman to its underground roots in the post-punk United Kingdom, through the late'80s and early '90s of K Records, Whit Stillman, Nirvana, Wes Anderson, Pitchfork, This American Life, and Belle and Sebastian, to the current (and sometimes polarizing) appeal of Girls, Arcade Fire, Rookie magazine, and hellogiggles.com.
Revealing a movement defined by passionate fandom, bespoke tastes, a rebellious lack of irony or swagger, the championing of the underdog, and the vanquishing of bullies, Spitz uncovers the secrets of modern youth culture: how Twee became pervasive, why it has so many haters and where, in a post-Portlandia world, can it go from here?
The author of the book is called Mark Spitz. I haven't read anything by him so I have no clue if he is a good writer or a bad writer. A bad researcher he definitely is though and I will tell you why (especially after this feature in Salon magazine).
But let me stop here first. What about the term Twee. Sure I hate it. I've never liked as it entails making indiepop a synonym of the word inoffensive. I truly don't believe that. BUT at the same time I understand and accept that it's a term that for most of us, Twee.net might be the best example, that twee in the end means indiepop, C86, p!o!p!, neo-aco, or however you want to call it. We all know, even if we don't like the word, that twee is indiepop. Or at least, a sort of sub-category within indiepop. Can we agree on that?
Sure the term has been in existence longer than indiepop has existed. But it's use was also almost non-existent in the English language. Maybe they used it to name Tweety bird. Who knows. But I can't think of many examples. It's rise as a word to describe something has to do with our music in the late 80s. It was mostly a term to dismiss the cutesy bands of the indiepop spectrum. I believe it was after 1994, when the Sha La La list was functioning and Twee.net was already established that the word gained power. And it was especially used to tag those small bands that were appearing in the US in the mid 90s like say The Receptionists or even Tullycraft, bands that had a sweeter, funnier, and cheekier approach.
So explain me then what does Arcade Fire has to do with anything of this? Sure they had one release in Asaurus, but that wasn't a proper indiepop record. They released some, but in general it was pretty eclectic. What does Nirvana has to do with it? They championed The Vaselines, but does they make them a big part? Maybe a little footnote perhaps, and even so.
It's mentioned that it's the first great cultural movement since hip hop. This might not be liked by many that read me, but I don't think hip hop has anything to add to culture. If there's a culture surrounding it, it's a terrible culture and I feel uneasy with even mentioning hip hop and twee in the same paragraph. There's no comparison of the values of one and the other music genres.
Generation Twee has it's roots in the 50s. That's a very strange claim. I guess I'll wait for the book to read what's his point about this. But it does seem farfetched. I can see some late 70s groups influences in it, like The Buzzcocks, but all the way from the 50s? Perhaps some sort of aesthetics? Morrissey's quiff? It feels like he is just inventing something here that has nothing to do with our beloved indiepop.
I love this phrase: an old-fashioned and yet highly modern aesthetic that's embraced internationally by teens, twenty and thirty-somethings and even some Baby Boomers. I love it especially because I have no clue what they are trying to say. Should we be surprised that people in general, no matter the age, like some sort of music? Is our indiepop that terrible? Or what? I don't get it.
Then there's that list of "influences" or perhaps "examples of what Twee is. From that list I only like Morrissey and a bit of Belle & Sebastian. Zooey Deschanel can be pretty ok. But that does make her indiepop? That's really stupid. I like one movie by Mirand July, her latest was very mediocre, but were her movies indiepop? No. Wes Anderson is very overrated. I think he is among the most pretentious and vacuous directors out there, but who cares what I think, are his movies indiepop? Do they show indiepop values? Again, no. I really don't have to deal with Vampire Weekend, or even beards, right? I don't remember Edwyn Collins sporting a beard. Or Davey Woodward doing so. Which indiepop stalwart sported a beard? Maybe he is confusing lumberjacks with musicians. Poor research. Again.
Then of course there's the issue of ukuleles and kittens. This requires a long post. I dislike both. But a big part of the indiepop fandom loves them. So I'll leave it like that for now. I guess he has a point about this. I can understand kittens in a way, they've been in so many jacket sleeves, but ukuleles? That's only for the most terrible bands out there and thankfully I can only count with my fingers the bands that say make indiepop with an ukulele. Etsy, crocheted owls, food trucks, artisanal pickles, McSweeney's, honestly I don't see any connection at all. Maybe he is playing a game of six degrees of separation?
Twee movement in music, art, film, fashion, food and politics. Damn. I WISH! I dream of someone making an indiepop film. I know the Sarah documentary is coming up, and there has been a couple too like BMX Bandits documentary or the great Dolly Mixture one. But not really a feature film yet. That'd be something. Indiepop music sure. Indiepop politics. Yeah that exists too. Indiepop art? Mmm if you consider the art of the records, perhaps, I can be ok with saying that that exists. Indiepop fashion? I guess there are sort of looks people go for. Though I tell you, I've seen some people with mohawks or piercings all over their body following indiepop concerts and not missing any day of an indiepop festival. But I can see someone saying there's a sort of fashion. But what about saying that there's indiepop influence in food. You have to be quite stupid to make such a claim. What's an indiepop food? Marmite because there was a band called The Marmite Sisters? Doesn't make any sense.
And then they say: and examines the cross-pollinated generation that embodies it—from aging hipsters to nerd girls, indie snobs to idealistic industrialists. Really? Again? Do we need to break down people this way? Clearly he hasn't gotten what indiepop is. Indiepop is not like this. We are all equal. Bands can be fans, and fans can be bands. Fanzine writers can run a label, a label person can write a fanzine. Everyone does everything, it's all about democracy and equality. And we don't like hipsters or snobs or yuppies. Just for your information Harper and Collins.
Then they tell us that Disney and Dr Seuss are origins of indiepop/twee. It's the twilight zone, isn't it? I start to worry if the book will really be exactly what this book description is. What will happen to those reading this book and have really no clue what indiepop is. This is creating a caricature of all of us, and a bad one, one that is not close to reality. The only right part of it is a line that says "to its underground roots in the post-punk United Kingdom". But one line among a lot of crap? Even mentioned my favourite Whit Stillman doesn't help. I love his films, and I hold them dear, but to say he is indiepop! Or what about mentioning Pitchfork? For f*ck sake, they are all that indiepop isn't!!! Its's like the nemesis! They champion everything else but indiepop. They do it all for money, not for the kids, even less for the music. And indiepop is not about the money. Anyone involved in it knows that. If we break even we are already more than happy.
Then the last paragraph is a bit more accurate when they mention: "Revealing a movement defined by passionate fandom, bespoke tastes, a rebellious lack of irony or swagger, the championing of the underdog, and the vanquishing of bullies", though I strongly disagree when they say there's a lack of irony. That's tremendously wrong. I think there's so much irony, so much wit in indiepop, that we could give away to other genres that lack of intelligence. Perhaps these people don't care about lyrics. I've met some like that in my life. Boring and uninteresting people.
Twee became pervasive? Not really. It's a very small scene. A little pocket that no one really cares about, only us in it care about it. It has many haters? I haven't met any. I only meet people that have no clue what indiepop is and give me a hard time explaining them what it is. So yeah, all wrong.
Then there's this on the Salon feature:
"Tweens?"
"No. Twee."
"I don't know what that is."
"You know! Everything happening in Brooklyn."
"Hipsters?"
"No, Twees. It's a movement!"
I go to Brooklyn often for drinks, to party, etc. I have never met anyone that knows about indiepop or twee. I've never seen anyone sporting an indiepop badge/pin. Or even a t-shirt. I believe the author lives in NYC, somewhere in the five boroughs, most possibly Brooklyn. I'm very surprised he would make this claim. Because even a The Smiths t-shirt is kind of rare in Brooklyn. I think the ones I see the most these days are Black Flag t-shirts if you are wondering. And yes, Im very observant.
Anyhow, to dissect that interview would maybe require another post, as it is a big joke to twee/indiepop. So I'll get on that on my next post, on part 2.
The question for now is, if this is just a book description to catch people's attention, to get sales, or is the book really like this? That's the answer I'm looking for. I guess we'll have to wait until it's published! Let's see how much it will be hurting our indiepop scene,how many will jump in the bandwagon, and how many 'haters' (at last) it will create of indiepop?
————————————————————
Now into the obscure band of the week: The Clamber. Though it's surprising that someone has uploaded to SoundCloud the song "Choose The Way".
Clamber: an awkward and laborious climb or movement.
More like a laborious climb to find out who this band was!
That song was the A side of their one and only 7″ released sometime during the mid 80s. A British band most definitely as on the back sleeve we can clearly read Basildon, Essex. The only other information on the back is that the record was produced by both The Clamber and D.J.M. entertainment. The sleeve was designed by Mark Molloy.
Aside from those credits we do know that the B side was "Everywhere You Go" and that the release was the first one in the catalog of Clamber Records. So definitely a private release. Some descriptions I found online of previous listings on eBay say: "Somewhere between Friday Club, early Style Council, Ala Pana Fuzo and Where The Hell Does Jane Smith Think She Is." Definitely on the right track. I can guess that this description must have written by the great Uwe at Firestation Records! The only other clue we get is from the center label of the record. It credits both songs to a K. Boardman.
Aside from that, there's nothing else online about the band. Listening to "Choose The Way" one ends up wanting to know more, to research them properly, find out what happened to the band, who were the members, and how can one find a copy of it, with a sleeve (as it seems the sleeves are rare too!). It's a great track obviously. The trumpets. How can I be won by trumpets!!! Catchy, classy, elegant. The kind of record I love! Check it out!
::::::::::::::::::::::::::::::::::::::::::::::::::::::::::::::::::::::::::::::::::::::::::::::
Listen
The Clamber – Choose The Way