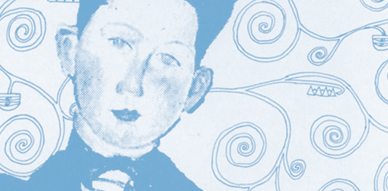 Last post of 2016, wishing everyone a Happy New Year!!
I still can't remember what records came out this year. Sure I know the ones that I just got from Shelflife or Matinée, but I'm sure there were many earlier on, but you know, I barely remember them! Thing is, as many of you know I keep this Excel document where I have written down all my records and I kind of have it ordered by purchase date, at least the last year. Then after a year is over I organize them alphabetically, that way I know which were the records I bought in the last year and I can tell you some of my highlights of the year. No lists though, I find them unfair.
But see, as I told you before my computer broke down. And yes, there were good news that the hard drive was saved by my girlfriend's cousin (a computer whiz) he left to Mexico for holidays before I could meet him to get my hard drive. So yeah, no Excel sheet yet to check the records. I haven't even stored my latest records and they are piling on my desk, instead of finding a good home in my shelves, waiting to be catalogued. This is definitely nerve wracking for me, for my order, for my way of storing and collecting records, but what can I do? It is my fault in the end, should have had my collection on the cloud or have a backup file, something. But no… I didn't.
So that's changing, that's a resolution for next year. Being more cautious, more careful with digital stuff. Once I got fried a hard drive and lost thousands and thousands of MP3s of indiepop. A lot of rare stuff. I guess since that time I have issues with digital releases and MP3s. Understandable, no?
So yeah, won't tell you what records were my favourite this year until I have it more clear.
What can I tell you then? These last weeks of every year are usually very quiet. That's always like that. I did see something on my email a couple days ago, Phil Sutton from Pale Lights promoting a new song under another name, The Holiday Scene. It is a free song on Bandcamp called "Eight Dates a Week (Song for Hannukkah)" and it sounds a lot like Pale Lights if you ask me. It is very nice, lyrics by Lisa Goldstein (Pale Lights) and Dora Lubin (The Soft City) and all music played by Phil and Kyle Forester (Crystal Stilts) and vocals by Suzanne Nienaber. The song is intended to raise funs for Planned Parenthood, so they are asking for donations if you like the song. A good thing indeed.
Another worthy release that just came out is a cassette tape by Barcelona band Son Bou. A favourite band that released some fantastic records many years ago. Now they are back after a long silence with 7 songs on a limited edition of 50 tapes. Shame I'm no fan of tapes, but I'm really enjoying the tracks on Bandcamp. As I said before, why do just 50 copies of a tape when you can do 100 CDRs and they are way easier to listen to them. Why tapes? I will never understand this trend. Bring back CDR! Anyhow, the record is out on Snap! Clap! Club a label that seems to be on fire lately.
A Texas indiepop band? That seems like something from the 90s, doesn't it? Well there is this band The Crystal Furs that also have a very late release this year, expected to ship December 27 it says. This is their first full-length album and it includes 9 songs, though only one, "Weightless", can be streamed from Bandcamp. It sounds pretty nice, quite a surprise for a band hailing from Forth Worth, a city I visited back in 1994 (!).
And what a nice surprise is Battery Point from Chula Vista, California. It makes me happy when I see Spanish last names in bands in the US, makes me feel less lonely in the indiepop community in a way. This four piece have 3 songs up on their Bandcamp, "Street Lights", "Eternal" and "Violet Dream" and they all sounds really good! What a promising band, and I wonder who they are? have they been in bands before? and if they have any plans for the future? A very nice discovery and one to keep an eye in 2017.
And so this is how I end up 2017, reviewing some up and coming bands, hoping for a good year for indiepop, and more, MORE, releases. Around the corner we will have Pale Spectres and My Light Shines for You 7″s and the Some Other Day retrospective. The blog will continue, on it's 9th year of existence, trying to do a blog post each week, with some band you might have forgotten and some news or some reviews or whatever. And when possible interviews to bands that I care.
Happy 2017!
—————————————————————
I wonder why today, coming out the 7 train, going to work on a Christmas day, St. James Infirmary came to mind. I was reading the fantastic Grant & I book (I'm halfway through) and started thinking of bands that I haven't covered in the blog and that I barely know anything. I guess I do this exercise a lot, but I wonder what sort of connections brought me to a band that is very well regarded by me, that I keep in mind, that I have even uploaded a song to Youtube. But for some reason 8 years have had to pass on the blog for me to start writing some lines about them!
And I'm not the first one writing about them. I see that my good friend Alex in Madrid had already dedicated some lines to them, especially to their Angelikagool EP, back in 2007! So I'm quite late to the party even though I'm very sure I owned this EP and their flexi on Woosh already in 2007. I least that's what I recall. My memory could be playing tricks on me though.
Alex raves a couple of the songs on the EP, especially "Terry Marriagehead" and the fabulous "Like a Boy Detective".  I agree with him, those two are the best in this 4 song 7″. But lets start from the beginning.
There was a time once where fanzines were important and they brought the news of new up and coming bands. I still don't know what would be the fanzines of our times. Blogs are dead (even if this isn't). Well, with the fanzines "Two Pint Take Home -No. 4" and "Waterbomb No.4″ a flexi 7" came along. This was the flexi shared by The Sunflowers and St. James Infirmary, released by Woosh (which used to be a fanzine). The catalog was WOOSH 008 and it came out in 1989. Here in the blog I've celebrated Stephen's Woosh label so many times and so it is no surprise this band would find home not only here on Woosh but also on Stephen's second label, Lust. The song they included in the flexi was "The Boy Who Crossed the Street". Keep in mind too that this song is also available on "The Woosh Collection" a CD released by Jigsaw in 2014 where all Woosh flexis are included!
Next record, going in order on Discogs, is the Altered Mixes 12″. I have never heard the songs in this record. They are just titled "Altered (Mix 1)" and "Altered (Mix 2)". I've read not so good things about it, so I haven't taken the risk before listening to it (not like me, huh?). This blue sleeve record came out in 1990 on Lust Records (catalogue LUST 6T).
Then another flexi, also from 1990, but this time on the Paint it Red label. This came out alongside the Paint it Red magazine No. 43 in November of that year. It figures. St. James Infirmary shares the flexi with The Lavender Faction and they contribute the song "Juicehead Ritual".
And now the record I started the post with, "Angelkagool EP" on Lust Recordings. Catalogue LUST 2 (which means this actually came before the Altered Mixes 12″) and out in 1990. Four songs, on the A side, "Terry Marriagehead" and "The Shenanigans Begin Again" and on the B side "Her Voice Moves Me Thru Time" and "Like a Boy Detective". 1000 copies made and a printing mistake seems to have put the back sleeve upside down.
On the back sleeve we find some information. First off some text titled "In Inventions, Waiting for Bill" credited to Jimmy Buxton, the produced of the record. The band line up is listed:
Tony Bennett – drums and vocals
G.W. Lang – vocals, guitars and organ
Michael Damain Hydes – vocals
Stephen Bennett – vocals
The songs were recorded by Tim Hartley. The drawing on the sleeve am I smart enough to guess that is the "Saint Klimt" by Skip Doncaster that is also credited on the back? We also find out that the band hailed from Ashington, Northumberland. Good clues for our detective work, just like a boy detective.
Ashington is a town and civil parish in Northumberland, England. With a population of around 27,000, measured at 27,764 at the 2011 Census; it was once a centre of the coal mining industry. The town is located some 15 miles (24 km) north of Newcastle upon Tyne. Many inhabitants have a distinctive accent and dialect known as Pitmatic. This varies from the regional dialect known as Geordie.
Discogs lists yet another 7″ but from a later time, from 1998. This means the band kept going even after the indiepop heydays. Released on a label called Sound Archive Recordings, St. James Infirmary's 7″ included "Punk Rock (Saved My Best Friend's Life)" and "Thanks a Bunch, Fat Boy".
Let's keep digging. Best bet that they took their name from:
"St. James Infirmary Blues", sometimes known as "Gambler's Blues," is an American folksong of anonymous origin, though sometimes credited to the songwriter Joe Primrose (a pseudonym for Irving Mills). Louis Armstrong made it famous in his influential 1928 recording.
But that is just another guess. I do find a Bandcamp for St. James Infirmary and there I find an interesting bio.
St. James Infirmary, of Ashington, Northumberland, was formed in 1985 as the vehicle for singer, songwriter and multi– instrumentalist g.w.lang and has been continuously active ever since. g.w.l. is assisted in his work by an evolving and rotating cast of bandmates, and at last count, SJI has had something in the region of 40 members.
So G.W. Lang is really the main force behind the band. Was it like that always? Seems like it. Here on the Bandcamp there are a lot of recent-ish releases, none from the 80s. But here you can listen to the 7″ on Sound Archive Recordings. And that was 1998. Then the next release is titled "Abdicate" and it dates from 2002.
Then there are these releases titled Almanac. They go from Almanac 3.01 to Almanac 4.12. All in all there are 23 of these Almanacs, lots to listen. Also there is another release titled "Annex B to Planet X" that is mostly electronic tracks.
For the completists of websites, I could also find a Soundcloud page. Here there are a couple of the 80s songs, the ones that make me so happy! Do check some of the songs at the bottom, like "She's Off Her Head" for example, proper indiepop! Wonder when was this one written and recorded.
Back to Discogs for a bit. I need to check if they appeared on compilations. Of course they did. I can see they appeared on the Mind The Gap tape in 1990. On this legendary tape compiled by the one and only Peter Hahndorf they included the song "Martha & Terry". That same year on another classic tape, on the "Positively Teenage" compilation they contributed the song "The Sun Don't Shine".
Then another gap, 8 years. In 1998 they contribute the song "Heavy Handed Down" on the CD compilation "Pickle Patch Compilatio 1" released by Din Mak Records.
I know Discogs is missing something! One of my favourite songs by the band is "How Many Times" and that was included on the 2nd volume of the legendary "You Can't Be Loved Forever" tape compilation series.
The boy detective has to keep going. And now perhaps the grail, on a St James Infirmary Facebook page (that has no profile photo!) I'm to find a lot of goodies. First off a band lineup that seems correct: G.W. Lang, Mark Oliver and Tony Bennett with Simon Foster, Bing Bongo, Bob Wire, Andrea Woodyer. I remember seeing the Bing Bongo name on the back sleeve of the "Angelkagool EP", wonder what did he do in that record then.
There are a bunch of videos in the page, but for me the cherry on the cake is a video titled "Hey ho, see you down the discotheque, when I get my giro cheque". It is a video from the 80s definitely. It sounds glorious to me. Jingle Jangly! Please check it out! Was it a promo video?!
From this Facebook page we know they are still playing. They even have a gig just around the corner, January 12 at the Prohibition Bar in Gateshead. So that's good news! Maybe we'll get in touch with the band and learn more about them, maybe an interview? That'd be nice.
And what you weren't expecting, St. James Infirmary has a website. True the URL is not very helpful and Google wouldn't give me this website by just searching their name. But doesn't matter. I found it and it is time to dig on this sort of blog structured site. There's so much here but it seems like a blog chronicling the band singe August 2011. I know, I'm more interested in the 80s stuff, and that's kind of mean of me perhaps, and I go through the posts looking for something about those years. I especially want to know if they have more unreleased songs from that time. If they appeared on more tape compilations back then (I did find out that they were on a tape compilation just lately, on the "The Rough With the Smooth – A Glimpse of Paradise Vol 1" on Neen Records where the very hip Molly Nilsson also appears).
I wonder if you remember them. Many of you probably do as they are still going strong. I wonder about their indiepop days, if they played as many gigs as they do now. As I asked before, if they had more songs recorded. If they released demo tapes or participated on more compilations. Or even, if there are more jingle jangly videos for me to love.
::::::::::::::::::::::::::::::::::::::::::::::::::::::::::::::::::::::::::::::::::::::::::::::