29
Jul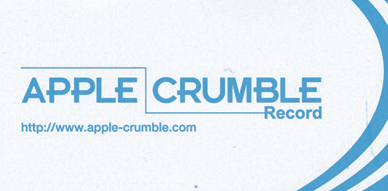 Thanks so much to Toshiko Matsumoto for the lovely interview! Visit her mailorder here.
++ Hello Toshiko! How was the weekend?

I met my friend from France (who is a pilot of Air France and also a great fan of Sarah Records & indie pop!) and talked about indie pop music, indietracks, french pop, tour de france…No festivals : )
++ You've worked on so many indiepop projects that I can only say your indiepop activism is inspiring! But how did you get to listen to indiepop for the first time?
I started to have listen to indiepop from mid-80s. Firstly I was into British bands like The Smiths and Aztec Camera. I used to read magazines, go to imported-record shops, listen to the radio, make an off-air recording of an FM radio program watched MTV, check the US/UK charts to find nice bands/songs…it's very hard thing here in Japan because there's no internet at the time, Japanese was/is apt to close the door for foreigners and imported-magazines like NME was terribly expensive then.
++ Tell me the story behind Apple Crumble Record store, when did it start and who formed part of the store? Why the name Apple Crumble?
Apple Crumble Record Shop was born in Summer 2002. Me and my friends (Akira & Kazu) organized the club-party which is called "Bert's Apple Crumble". It's the song-title of the 60s mod/soul group "The Quik". I think it's good name for the shop because "apple crumble" is famous as a sweets in Britain and it's also suitable for an expression of "small but sweet" indie pop music : )
++ Sadly the Apple Crumble store closed not so long ago but you still offer the online mailorder. This must have been a hard thing. What is that that you miss the most of running the store?
Yes, I decided to close the shop in December last year because I was in poor health, really.
I could meet the people all over the world who love indie pop at the Shop. It's a wonderful experience in my life.
++ You were also running Rosemary Records. How did you start the label? What inspired you? What is the full discography of the label?
Rosemary Records was born in 2003 to release the album of the Danish band "Labrador". I found a kindred spirit in Flemming by e-mail. I hoped to collaborate with nice indie pop bands/people more and more. Labrador came to Tokyo to promote/play their songs in 2004. Mocca played in Okinawa where's a town of the southest island in Japan in 2005. I had very nice time with them.
Here's the discography of Rosemary Records :
ROSE 001 Labrador – Goodbye Susanne CD
ROSE 002 Labrador – Instamatic Lovelife CD
ROSE 003 Loch Ness Mouse – Cargo CD
ROSE 004 Mocca – Friends CD
ROSE 005 Bananaskin – Countryside Has Opened My Tired Eyes CD
ROSE 006 Seaside Stars – The Stranded Whale CD
ROSE 007 Sloppy Joe – Trying To Be Funny CD
ROSE 008 Mocca – Colours CD
ACR 001 Balloon Derby – Our Finest Hour 7″
++ You also DJ, right? How do you enjoy doing that? Have you ever DJed outside Japan?
I don't organize "Bert's Apple Crumble" anymore but I still get chances to DJ at venues, shows etc.
I DJed at the Lobo One party in Taiwan in 2006 and joined Elisa & Isman of Fruit Records' party in Singapore in 2007. Listening & Dancing to the music of indie pop always makes me happy : )
++ And you also write on magazines about indiepop! I mean, you are unstoppable Toshiko! Since when do you write? Did you have a fanzine once? Where there any great Japanese fanzines you could recommend maybe for searching on ebay?
I've written about indiepop on the Cookie Scene magazine since 1998.
http://www.cookiescene.jp/
I have my column section "Indie Pop Around The World" and introduce nice indie pop music except US/UK. I'd written the disc reviews for Marquee magazine for a short-term.
I used to live in London in 1999. Then I made a fanzine which is called "Supermarket Full Of Cans" with the DJ member of "Bert's Apple Crumble" (they also used to live in London in late 90s). The can-packages of British supermarkets like Tesco, Sainsburys, Asda were used for the covers of zines. Sumire of Violet and Claire Shop makes good zine "Twee Grrrls Club".
++ You are writing the liner notes for the Another Sunny Day reissue in Japan! That's awesome news. Have you written liner notes before? Or is this the first time?
I am honored to write the liner notes for the Another Sunny Day reissue in Japan. I've already written liner notes like The Would-Be Goods, Berntholer, Virna Lindt, Shout Out Louds, Velour, Le Sport, Hell on Wheels, Tweeterfriendly Music, The Unwanted (ex-The New Colours), The Samurai Seven, The Busy Signals, The Starlets, Astronaut (ex-Love Parade)…
++ How was your experience while working in Vinyl Japan? What was the best of those years and what exactly did you do? Favourite Vinyl Japan releases?
I was a buyer for the indie pop/rock section and imported the CDs/Vinyls from UK/Europe/US/all over the world. There're "The Pop American Style" bands like Rocketship in the US, appeared digital rock bands like The Chemical Brothers and pop bands like Spearmint & Comet Gain from UK…so much fun even after "Swedish Pop/Brit Pop movement" era. My favourite Vinyl Japan releases are Dislocation Dance – Midnight Shift, The Hit Parade – More Pop Songs, Girls At Our Best – Pleasure, The Chesterfields – Crocodile Tears, Jazz Butcher – Distressed Gentle Folk, Jim Jiminee – Welcome to Hawaii…
http://www2.odn.ne.jp/vinyl-japan/
++ You are quite a fan of the Philippines scene right? And you released not so long ago a 7″ by the band Balloon Derby! Care to tell me how did this release happened and what is the future of the Apple Crumble Record label?
Yes, I am. Me and Mike D. talked about indie pop music by e-mail and then we decided to make the 7s for Balloon Derby because their songs are so great! Mike D. is quite familiar with the Japanese bands/music-scene more than me : )
++ Where has Toshiko Matsumoto traveled in the world? Favourite city and why?
I've ever been to England, east coast of USA, Berlin/Germany, Stockholm/Sweden, Hong Kong, Singapore, Taiwan, Philippines…I like Manchester and London very much because we can spend the life with music. I like foods and weathers (not colder than Tokyo) in Asia.
++ What about Japanese food? Would you name your favourite 5 dishes and explain them a bit?
azuki bean icecream : a Japanese-taste ice cream. Very sweet!
yokan : sweetened and jellied azuki bean paste
hiya yakko : chilled tofu, topped with dried bonito flakes, eaten with grated ginger and soy sauce!
tempura : a Japanese deep-fried vegetables & fishes
oden : boiled vegetables/deep-fried patty of fish paste in a special soup of soy sauce, sugar, sake etc.
You should try to have Okonomiyaki, Yakiniku, Shabu-Shabu, Gyu-don, Sukiyaki, Gyoza if you love to have meat.
++ Thanks again Toshiko, anything else you'd like to add?
Enjoy music, don't stop indie pop : )
::::::::::::::::::::::::::::::::::::::::::::::::::::::::::::::::::::::::::::::::::::::::::::::
Listen
Balloon Derby – Be My Lorraine Out now on Apple Crumble Record 7″