27
Apr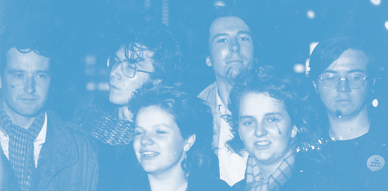 Let's end April on  a high mark. As the Pale Spectres 7″ release gets closer and closer and as I approved The Potting Sheds retrospective artwork proofs today, I think I can go ahead and prepare a new blog post for you all. Things at Cloudberry are looking good and I should start looking out for the next Cloudberry Cake Kitchen release. Do you have any suggestions?
There are some new music I want to share with you before I do some indiepop archaeology.
And that's it for now. I still have for next week to go through the Latin American bands on the latest compilation of Latin American Twee! and also I haven't checked the newest additions to Indietracks and see if there's anything to recommend on here. So there's still stuff for next week!
——————————————
Sedgemoor is a low-lying area of land in Somerset, England. It lies close to sea level south of the Polden Hills, historically largely marsh (or "moor" in its older sense). The eastern part is known as King's Sedgemoor, and the western part West Sedgemoor. Sedgemoor is part of the area now known as the Somerset Levels and Moors. Historically the area was known as the site of the Battle of Sedgemoor.
That's where they came from. Sedgemoor. Somerset.
4 years ago I was DJing in London. Jennifer had invited me to a Colour Me Pop event where The Secret History, Comet Gain and Pale Spectres played. I think that was the first and only time I got to play The Sedgemorons' "Drop Dead Darling" to more people than me, myself, and I.
From that time, no, earlier than that, I've been meaning to recommend it on my blog. Why I didn't do it before? I don't really know. I guess my band selections do come randomly. Perhaps affected by moods. Or what record I've just got on my mailbox or which one I rediscovered at home. Sadly The Sedgemorons is not a record I own. That definitely might have been a cause for me not having investigated them before.
So yes, I do hope to find a copy. And that is going to be a goal for this year, definitely. I love this song. I figure that when you think of that compilation that everyone has raved about, the "Sharon Signs to Cherry Red", that has even been reissued on vinyl for Record Store Day, you wonder why the hell a song like this one wasn't included? I know, I can be very demanding. But I do think there are better songs, like this one, that many that are included. I hope though, if the compiler does a 2nd volume, please read this blog, I've recommended so many female fronted bands from the mid 80s that have terrific songs and would make a better compilation. Seriously.
The Sedgemorons had two releases. Only their 2nd, the 7″ is listed on Discogs. Let's start there, that's the one I want. The 7″ included two songs, "Drop Dead Darling" and "I Need a Girlfriend". It was released in 1985 by the Sheep Worrying Records label. Catalog was SW102.  The art for the record came printed in a cool fuchsia tint. On Discogs, only another release is listed under this label, a 1982 7″ compilation titled "Sheep Worrying". Let's see if we find more.
On the labels, we see some credits for the songs. "Drop Dead Darling" is credited to Kane and Smedly while "I Need a Girlfriend" to Beaslley and Smedley. Both songs were recorded at Monitor Studios and produced by the band.
I do find information about their label on a website that looks like it was made during the time Geocities reigned supreme. And here we will learn something important about The Sedgemorons, that they were created to pay a debt!
This label grew out of the Bridgewater-based magazine and entertainments promoter, Sheep Worrying, founded by Brian Smedley. It released the single "False Nose/County Councillor"(1980) and two tape albums, Internal Organs (1978) and Going Shopping (1980) by The Dangerous Brothers. Sheep Worrying Records Former Address: 34 Alfoxton Road Bridgwater, Somerset. Was formed by Brian Smedley. In 1984 the Sheep Worrying Organisation had got itself into debt and needed funding to keep it going. No-one involved had any money-and so the editorial team determined to form a band to gig themselves out of debt. The Sedgemorons was formed to play cabaret style music in pubs and clubs simply to raise money quickly.. Although this started to happen and during the 2 years of the groups existence, the debt was paid off the initial remit  was ditched as the individuals involved began to write their own music and  came up with a classic rock-send up stage show. The band Brian Smedley (Lead Guitar), Stuart Croskell (bass), Gareth Beasley (Rhythm Guitar), Kevin Freeman (drums), Anne Dixey/Betty Bonkers & Lianne Bruce/Bobby Bland (lead vocals) and later Barry Thompson (sax), Distributed By Sheep Worrying Records.
On that website there's the whole catalog for the label, actually only 3 releases. We also learnt the band lineup. It was a big band! More than 6 members! But what about Bridgwater? I never known that place? For some reason on Wikipedia it is not spelled BridgEwater but Bridgwater. I suppose that's the correct spelling?
Bridgwater is a market town and civil parish in Somerset, England. At the 2011 census, it had a population of 35,886. Bridgwater is at the edge of the Somerset Levels, in level and well-wooded country; to the north are the Mendips and to the west the Quantock hills. The town lies along both sides of the River Parrett, 10 miles (16 km) from its mouth, has been a major port and trading centre and maintains a large industrial base. It is linked to Taunton by the Bridgwater and Taunton Canal. Bridgwater is between two junctions of the M5 motorway and Bridgwater railway station is on the main railway line between Bristol and Taunton. Historically, the town had a politically radical tendency. The Battle of Sedgemoor, where the Monmouth Rebellion was finally crushed in 1685, was fought nearby. Notable buildings include the Church of St Mary and the house in Blake Street, largely restored, which was the birthplace of Admiral Blake in 1598, and is now the Blake Museum. The town has an arts centre and plays host to the annual Bridgwater Guy Fawkes Carnival.
A quick stop on the John Peel wiki tells us that on May 13th of 1985 Mr. Peel played "Drop Dead Darling".
From another early-internet era looking website we learn that the band was actually played several times by John Peel, and that it got reviews on Sounds and Melody Maker, and that even Cherry Red (who didn't include them on the compilation I was complaining about earlier!) courted them. From this page we learn about their first release. It was a cassette album titled "We're Bonkers" and it was recorded live. I haven't been able to find a tracklist for it. I hope I do!
The band also toured a stage musical named "Rock n Roll is Pretty Exciting" where they played songs such as "Car Park Attendant of My Dreams". On these shows the band also performed poetry.
By the end of 1985 the band was over. Beasley and Dixey formed the band "The Inflatable Ducks" while Smedly and Bruce formed "Red Smed & The Hot Trot Smash the System Boogie Band". Croskell went to college and formed "The Bernard" while Freeman played with "The Alkaloids".
Speaking of Red Smed, I found a blogspot of theirs. Luckily there is a 2014 post about them where there's even more information about The Sedgemorons. From this post we learn that the Sheep Worrying debt ascended to 1000 pounds and some more details about their musical. But the gem to be found here is a Youtube video for the song "I Need a Girlfriend". It actually it was filmed while The Sedgemorons were rehearsing in the upstairs room of the Bridgwater Arts Centre when BBC2 was filming a documentary about this place!
On Youtube I would find more stuff. Brian Smedley has an account and on it I could find the performance of the poem "Greed" at the Antelope Inn Sherborne on September 22nd of 1985. On the same account I could find a cover of "Drop Dead Darling" by Brian's later band, Red Smed & the Hot Trot Smash the System Boogie Band. Sounds cool! But I think I like better the original! Something about the vocals I think.
That's a lot of information I could dig up. I couldn't find the tracklist for their live cassette or any song to stream from it. I hope I listen to it one day. I really like both songs on the 7″. I hope to find a copy too sometime. It's much better to listen to it on your turntable, right? And now I hope to investigate the bands they formed after too. Maybe there are some pop gems there. I'm crossing my fingers.
Do you remember them?
::::::::::::::::::::::::::::::::::::::::::::::::::::::::::::::::::::::::::::::::::::::::::::::