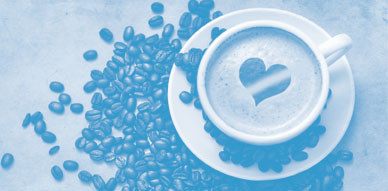 A swami (Sanskrit: स्वामी Svāmi [sʋáːmi]) sometimes abbreviated "Sw." is an ascetic or yogi who has been initiated into the religious monastic order founded by Adi Sankara, or to a religious teacher.
"Swami", when used as a prefix with a monastic name. The term usually refers to men, but can also apply to women who have taken the oath of renunciation and abandoned their social and or worldly status to follow this path. The monastic name is usually a single word without a first and last name.
In the Bengali language, the word, while carrying its original meaning, has a dual meaning of 'husband'. The word also means 'husband' in the Malay language, where it is spelled 'Suami'.
I don't drink coffee. "And all those little things they add up". Black coffee. Soy milk. I learned how to ask. Not American, not a espresso. I never understood exactly what the name was. I would just ask. In Spanish and in English. There wasn't a chance to do it in Welsh. Not that I speak it, but I felt no one in the places we were in Wales understood it either. "Sip a cup of coffee". We took fikas at park cafés, ice cream parlours, at pubs. I usually didn't order anything. Sometimes perhaps a diet coke.
To think those days are over. That's the hard part. "And I'm still not awake". I scroll through flashbacks, photos, at Indietracks, the first night when we arrived to Travelodge an hour earlier than we thought. We kept asking train officers to let us take the earlier train, earlier than the ones we were supposed to take with our purchased tickets. After three transfers, after leaving Stansted where I picked her up, taking the Stansted Express from Liverpool Street, we arrived to Alfreton. We took a cab to the Mansfield Travelodge, we checked in and decided to stay in, not head to the festival grounds. It was already 9pm mind you. Instead we ordered some Chinese food thanks to the lovely front desk woman. Minutes after she would show up at our hotel room bringing us plates  and utensils. 10 minutes after a short Chinese man brought our spring rolls and duck in black bean sauce. We ate sitting on the blue carpet. There are no chairs at Travelodge rooms. We devoured our food. And then we watched TV.
Mornings at Mansfield. Heading to the breakfast buffet. Sausages, beans, tomatoes, eggs, and orange juice. And coffee for her. Joining Cris and Madidi. Getting another serving. Not paying, just heading out. "Somewhere in My Heart" by Aztec Camera playing on the background.
"And I'll always find you"
Introducing her to fellow librarian Bart. Taking pictures of Rose and her. Listening to Rose telling the story about "Alaska" where she was about to move for a guy but never did. Could have been a precaution? We used to fantasize of a life in the remote Unalaska.
The hours on the last seat of the stationary train. Behind the merch tent eating burritos and getting stuffed. The hours on Sunday having fun, joking all around with Matthew and Heather. Buying Secret Shine CDs. The muddy, slippery and dangerous route that ruined my shoes, from Butterley to Indietracks. The pecks. The kisses. Her fingers looking always for mine.
Losing her sunglasses at the taxi. Going to the outlet mall 10 minutes away from the hotel. Shopping at Marc & Spencers. Cocoa at Cadbury's. A jacket for me at Reebok. Because I was dumb and didn't pack one and well, it's English summer after all. Sharing another cab with a random girl one night. Same girl that the next day would sell us ruffle tickets. We didn't win anything of course. But we supported it.
Getting into Indietracks. Having to call Andy to find us in the Gold-Bears guestlist. I told her I would take care of everything. All tickets, all train tickets were bought months in advance. The cows behind the hotel. The day we left Indietracks in the middle of heavy rain just so she could see and pat the donkeys. The curry at Gopals. Water for her, warm beer for me. And coffee at only one of the food stands.
"I'm late for work"
Indietracks was different this year for me. The gigs were great. Meeting new people, new friends is always a thrill. Seeing old faces. Hugs. Hellos and goodbyes. The community I've learned to love. The people that have a similar, if not the same, sensibility as me. Friends that I believe understand. Understand how important our indiepop is. What it means. Which is all good. My third indietracks. The one that I didn't drink much, the one I didn't experience with the same passion. But the memories I have, even though not really music related, are intense, big, important and affirming as I could barely explain. At the moment, I don't feel like going next year. Or to any festival really. Feeling like I need a detox, as strange as that sounds. I know friends are already used to see me at every single indiepop festival. But I need some new things in life. I've been dying to travel to Japan for example. I could well do that.
Talking about these coffee moments, the days when things were good, and being reminded about all this through La Casa Azul's "La Polinesia Meridional", with that line "dime si la espuma del cortado te complace" (tell me if the foam on your coffee is good for you), I ended up revisiting another coffee song, aptly titled "Coffee Song" by The Swamis. I don't know anything about this song. I believe it's the A-side of a 7″ but that's about it. "Coffee Song". By The Swamis. They sound English. Or who knows, maybe Welsh. Not Scottish I'd say. But who can actually know.
The information is non-existent. I've never seen this record on eBay or discogs. The first time I heard about it was through Takashi, the Japanese guy that disappeared. He uploaded it to Youtube. These days it is still there, but uploaded by a Peruvian fan. Googling about The Swamis leaves you empty handed.
On Last.fm there's a photo of some Swamis. But they look like rockers. There's also a link to two Swamis' albums there. I can't tell if it's the same band. These seem to hail from Baltimore, US., and even though they say their songs were jangly, I can't really tell if they could have penned this "Coffee Song". I guess you can tell by yourselves here http://lynnpoint.com/swamis/index.html
But yes, if you actually know anything about this "Coffee Song", about The Swamis, anything you'd like to share, please do. Maybe try to convince me to go to Indietracks next year. Or something else. A little cheer up can't do no wrong.
Till next week.
::::::::::::::::::::::::::::::::::::::::::::::::::::::::::::::::::::::::::::::::::::::::::::::
Listen
The Swamis – Coffee Song