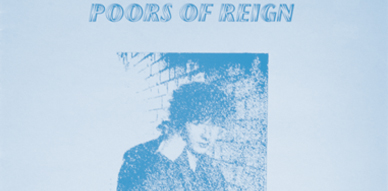 This Monday I finally booked train tickets to travel from London to Edinburgh on another Monday. The 19th of November.  Just a day after the Chickfactor shows. The idea being to hang out with my friend Giorgos, head to Glasgow that same day when I arrive, see The Aislers Set, and Tuesday go to Loch Ness to fulfill my childhood dream. Stand outside castle Urquhart and watch the loch and perhaps become hopeful of seeing Nessie.
I would have loved to stay longer in Scotland, but time is of the essence when I travel. American companies are not known for being generous when it comes to vacations. Perhaps I should have skipped the Chickfactor shows. There have been some signals telling me that I may not spend a fantastic time. First it was Alex that wasn't going to come anymore. That was a hard blow to swallow. And then this week, after getting excited at last, after getting to know some dear friends are coming, some that I haven't seen in years, I get an email from the organizer telling me that I need permission from the bands if I want to film them with my ridiculous Sony Bloggie camera for my own private archive. Well, after buying 4 tickets, and even going to the shows in NY, paying quite a bunch of money, to support the shows, the bands, and why not Chickfactor, I feel unwelcome. Treated badly. Today when everyone has iphones and similar devices, getting a message like that, just because, is quite infuriating. Especially to me, one that militantly supports and celebrates indiepop and DIY. I guess some people have a different agenda.
On top of that, a couple of days after, Chickfactor puts up a poll, where some people involved with the scene answer if it's ok about having their stuff uploaded on Spotify or Youtube. Of course it is biased and everyone tends to say it's not. That bands don't keep their rights and such. This is quite dumb. Because Spotify and Youtube are two very different services, and if someone has ever used them would know. One involves money whereas the other doesn't. It's like talking about pears and apples here. I won't go in detail on this as it's pretty obvious.
I can agree with some of the statements only if people film bands and then use it for commercial gain. But if you film as a souvenir of a gig you went, to keep it to yourself, maybe to show some friends, and so, I don't see any harm. I even see love to the bands, respect and caring. It's not like one of this little cameras have so much memory to store a whole festival, so one chooses their favourite band, or even your favourite songs to record. It's a matter of love. Nothing else.
I stressed on emails that I was filming for private use. That it was for me. But the organizer insisted that I asked permission to the band beforehand. That kind of attitude, honestly, makes me very unwelcome. There are ways and there are manners, especially when we are all pushing the car on the same direction, a better indiepop scene. Though maybe I'm naive, and everyone has a personal agenda. I don't know. I can only feel disappointed.
If I'm not allowed to film. I won't. I just spend over a 100 dollars for this little camera. It's not much. But it's kind of sad as I bought it for this special occasion. I'm sure other people will, with their iphones. The quality won't be that great, but it's something. And they will upload it to Youtube. A place where band comments, if any, are very thankful and appreciative to the fan who uploaded.
I don't want to discredit anyone though, mind you. I believe that these shows are one of a kind, and I'm grateful they are happening. I'm utterly happy to see at last my beloved Would-Be-Goods, to see again Lupe playing with Pipas (3rd time?), and my friend Yoshi and The Aislers Set. I'm glad! It's something very special to see The Legendary Jim Ruiz Group too. I'm very thankful for that and I think we need more of these. I think there's been a fantastic work in organizing these, but I hope it's not forgotten that it's the fans too that make this possible, that they are the ones paying for the tickets, so a little bit of courtesy wouldn't hurt.
The moment I arrive that Saturday to Heathrow, when I meet my friends Jennifer and Miguel perhaps for lunch that day, and then go check-in at my hotel in Argyle Street, close to King's Cross, to be reminded of the mornings and the breakfasts with Alex in that same neighborhood, holding hands and getting lost in one way streets and fenced parks, will be a pleasure. I will feel full of life, even if it's bleak and damp in London. Because I'm happy there and nothing, absolutely nothing, will change that.
Right now my Oyster card is ready, and I can only look forward to a good weekend of indiepop, filming bands or not. I cheekily wonder if I am allowed to take photos too.
—————————————————————————–
Time for our obscure indiepop band of the week! This time let's travel north of London, south of Edinburgh. Manchester.
The information about this band is scarce. I think it was Stephan who asked me about this band and so I looked around online. First finding some tracks on Youtube and then some entries on Discogs. I got hooked instantly to the song "Plenty" on Youtube. I immediately bought a copy of the "Plenty" mini-album. And now I'm recommending it to you. Still I need to manage to get all their other releases, especially their 7″. You know I'm a sucker for them.
First release was the "Cherish" single. With "Ordinary" on the B side. This is their only 7″ single as far as I know. The artwork is very simple. Mostly text over white background. On the back cover, a rose and the tracklist. It makes it clear there that they hailed from Wythenshawe.
Historically within Cheshire, in 1931 Wythenshawe was transferred to the City of Manchester, which had begun building a massive housing estate there in the 1920s to resolve the problem of its inner city slums. With an area of approximately 11 square miles (28 km2), Wythenshawe has often been referred to as one of the largest council housing estates in Europe, although a significant proportion of the estate is now privately owned housing.
This record was released on 1986 and put out by Lo-Type Records. Catalog number LYT001.
After this release there are two more listed on Discogs though there are no dates for them. One is the "Plenty" mini-album, and the other one is "Soundtrack of The Film". Both being 12″s. The mini album was also released on Lo-Type Records (catalog LYT005) and included the songs  "Plenty", "Finchley Bitch", "Yellow Flame", "Going Home", "The Last American Socialist" and "Wilderness". The record was distributed by Probe Plus.
The other release, "Soundtrack of the Film" was released by Big Terry Records (catalog FB001) and had the songs "Plenty", "Emily Street", "Rachel" and "Plenty (remix)".
It seems there were more releases though according to the Phoenix Hairpins blog. They list a 12″ called "Weird Scenes Inside The Cyprus" and the "Wrecked" LP.  They also mention that Chris Yets (trumpets & vocals) is now a painter and part of the Stuckist movement.
From what I've heard on Youtube mostly, I can tell that they started as a post-punk band, it's pretty clear on their first 7″. But as they evolved, they got janglier as you can see on "Plenty" or "Wilderness" for example. And you'd be surprised how nice these songs are. And it seems they evolved later a bit into Madchester in the early 1990s. I do wonder how I have never heard about them until recently. And these songs have been up there in Youtube since 2010! So, yeah, always living under a rock.
Then on Amazon.com I found this bit: The "POORS OF REIGN" were an indie band of the late 80's early 90's and consisted of: Eamonn Marrinan (Bass), Carl Mansell (Drums), Brainy (Vocals/Guitar), Darren Bullows (Vocals/Guitar, Chris Yates(Vocals/Trumpets) and Kevin Marrinan (Allsorts).
It also lists "Wrecked" as a 27 song CD. 27 songs! Really?
Also found this flyer on the Manchester District Music Archive. What a great lineup, Frankie Sidebottom, Man from Delmonte, Poors of Reign and The Woodentops. Gone to Earth too. But I don't know them. They were playing at the International 2 on the 1st of December of 1987. A Tuesday.
It doesn't seem that hard to track down their releases and for a very affordable price. Though I should save so I can have extra money in the UK. But we'll see. I'd listen to the mini-album when it arrives and see how much I love it. The songs I heard on it already are really good. But, if you have spare copies, if you know anything else about this obscure Manchester band, their whereabouts or some anecdotes from back in the day, just scroll down a bit longer, and share with us on the comments section!
::::::::::::::::::::::::::::::::::::::::::::::::::::::::::::::::::::::::::::::::::::::::::::::
Listen
Poors of Reign – Plenty