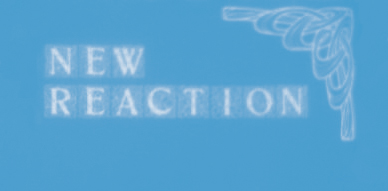 The new Cloudberry Podcast is out now! This one is our 3rd episode, the 2nd for 2015. This is the "winter" edition as it makes a lot of sense, at least for us in New York, when February is usually the coldest month of the year.
This time around no one guessed the clip I played on the previous episode, so you'll get to hear "Le Monster" by My Favorite first. I thought this was very easy to guess! So I'm playing a way easier clip this time around for you to guess. I hope you can, because if not, I'll be very disappointed!
On this third episode Toni is again working on the production and I'm still selecting the songs and making you laugh with my funny accent. The team is still going strong. We have a bunch of new sounds from around the world, some classics, some obscure songs, and so on.  A good mix I think! Also we have a very cool guest: Victoria Linares from Franny & Zooey and The Prams. There's a very fun interview with her you don't want to miss!
Looking forward to your feedback on what we can do better next time and what have you liked this time around. It helps! 🙂
On other Cloudberry news, the fanzine is almost there. This past weekend I finished writing it and doing the layout. Now it's just time to get it ready for pre-press so it can be printed. I believe it will be ready by the end of February or early March as the latest. There's already a pre-order button on the website and there you'll also learn that the zine includes interviews with Boyish, The Haywains, The Royal Landscaping Society, My Light Shines For You, The Occasional Flickers and Don't Cry Shopgirl, as well as the tracklist for the CD EP compilation "The Intolerable World".
After this release we'll get all our focus on the next Cloudberry Cake release: "Fibi Frap". So we are very pumped this year to put out as many records as we can. We are going to try to have a very good run for the next two years. At least we have the word from so many favourite bands to be part of the Cloudberry family!
I want to leave a question though to all readers of the blog. As you know I started this blog in 2008, so I'm wondering what would you say has changed, what is different, when you compare 2008 and 2015 indiepop? Would love to know your thoughts. I have a bunch of ideas, but I wonder what others see different as well! So yeah, leave some comments about that, would be interesting to have a discussion!
————————————————————-
In 1989 a compilation called "New Reaction" comes out. The label was New Reaction and the catalog number was UNREST 15.  There are a bunch of indiepop songs in it from the likes of Pure Passion, You, Me & Him, The Quarry, Call Me Clive, The Herbs (who have been covered in the blog) and the band I'll be trying to dig some information out today, Candid Bench.
I honestly don't know what a Candid Bench is, but the song they included in this LP compilation is just brilliant. It's called "How Embarrasing For You" and you want to listen to it right away. Head down, download it, listen to it, and then come back to this line.
My friend Uwe from Firestation Records once wrote about this song on his missed blog saying: Wow! Once heard a track by them called "How Embarassing For You". I was blown away 'cos this tune sounded sooo much like The Brilliant Corners at their best! Would love to hear more!! Band was around the late 80's, no further infos. 
And it's true, the sound of the song does remind one of The Brilliant Corners!! You wonder how this song didn't end up being a proper single. Those trumpets!!
When I dig about them on Google I come across some Youtube videos (well, more of a still image) by a band Candid Bench. The first one is called "Drag You Under". In the description for the song it says "celebrating 25 year". I think this may as well be the Candid Bench I'm looking for. The song is not exactly similar to the beauty of "How Embarassing For You" but I can imagine them being the same band.
The other link on Youtube is for the song "Another True Story". This is guitar pop too, and again a bit less jangly than the song in the compilation, but again it can be the same Candid Bench. It's catchy, it sounds like indiepop from the late 80s and there's some trumpets. This must be the same Candid Bench that Uwe was looking to hear more from.
I find out also that Reaction Records was a sub-label of a heavy metal label called Ebony Records. This is definitely strange.
Then I stumble on The Brilliant Cornersforum where it says that Candid Bench supported the Brill Corners pretty much every time they played at the Charlotte in Leicester. This makes me think the band was from Leicester. In that same forum there is mention of several tapes with Candid Bench recordings.
The Leicester link will make me find their Soundcloud page. Though the three songs here, "Archibold", "Big Mouth Lush" and "The Charmer", are less poppy and more rockier, I can picture them being the same Candid Bench whose trail I'm following. Luckily there's a good amount of information about the band here, even a full bio which I'll copy here:
Candid Bench – The first incarnation of The Bench was formed in 1986. Inspired by The Smiths, Half Man Half Biscuit, the six school mates from Anstey in Leicester, with guitarist/songwriter Richard Kettle at the helm, were soon playing gigs at local venues such as OJ's and The Princess Charlotte in support slots alongside the likes of The Brilliant Corners and CUD.
The Manchester scene of 1990 proved to be an important influence on the band and they moved into funkier musical territory. Supporting the likes of The Real People, The Bridewell Taxis and Northside. A glittering future looked assured and prestigious support slots were secured at venues in London such as the Camden Underworld. Then, as they often do, things began to go wrong. One band member quit to go to uni while another moved away.
Yet the core members still retained their ambitions, which were aided when two close friends and ex schoolmates Lee Preston and Martin Findlay took it upon themselves to learn to play bass and drums. By 1995 the band were ready to push things forward; demos were recorded and gigs planned. The Bench were then dealt another blow when singer and founder member Gaz experienced some kind of spiritual transformation whilst living as a tramp in Barcelona and subsequently moved to deepest Norfolk to concentrate on his gardening.
Nothing much happened in the next two years until another couple of ex school mates, vocalist Neil Broughton and a new guitarist joined the band. They quickly constructed a new set and were again ready to gig. After a handful of appearances at the Charlotte including support slots with Clearlake, Regular Fries and Elbow, the new guitarist quit the band. Once again the band had taken one step forward, only to then take two steps back.
Finally a replacement guitarist was found in the rather rotund shape of Shane Bordoli, yet another ex schoolmate of yesteryear. And so in the year 2004 The Bench are, in the words of Elton John, still standing and looking to get themselves some of the long overdue credit
their obvious talents so richly deserve.
And that's about all I could find about this band. It seems nothing was properly released sadly? Or was there? Does anyone out there know? I would be very grateful to know more! That song, "How Embarassing for You" is really something else, it's just glorious indiepop!
::::::::::::::::::::::::::::::::::::::::::::::::::::::::::::::::::::::::::::::::::::::::::::::