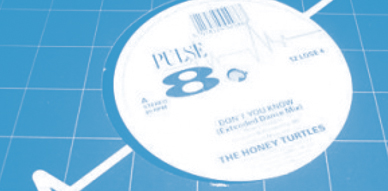 News: You can now pre-order the next 7″ on Cloudberry: The Color Waves!! It's should be coming out in September.
Today I'm doing a special post. In the last months I've noticed an exciting crop of bands coming out from Peru. Guitar pop bands, with what seem the right influence. I don't know much about them, I haven't been in touch either. It's true that I've been championing the band Eva & John for a couple of years now, but there is a new generation of people bringing an exciting and fresh sound to a scene that I remember being really bland. From far away, in NYC, I have a look into these newish bands and recommend them to you.
————————————————–
Some months ago, through a comment on my blog, I was introduced to a tape named "Move Over Manchester". It was a collection of of Birmingham and Black Country indie bands from the late 80s early 90s. On the A side we find bands like Innocent Bliss, The Raree Show, The Honey Turtles, Dan Dare's Dog, The Cantels (who have been covered in the blog) and The Love Hysterics. On the B side we find Ned's Atomic Dustbin, The Zone, The Sandkings (a favourite of mine), The Mossbacks, The C'Zone Farm, Elisabeth Jane and The Kilbanes. Sadly the name of their songs is not included in the sleeve. After some searching I found out about some info about The Honey Turtles song, it was titled "Never Never Again" and that lead me to find more about them.
They had one release, a 12″ back in 1991 on the label Pulse-8 Records (12LOSE4 is the catalog number). The songs included were "Don't You Know" (which you can actually find on Youtube), "Don't You Know (Radio Mix)", both on the A side, and "Love Me" on the B side. On Discogs aside from the regular 12″ release, there are also listed two white labels. One that is single sided, and one that is not. Someone on Youtube commented saying there was a 7″ also for this song that included remixes. But I can't certify that it existed.
We keep digging on Youtube. If I seartch for Honeyturtles altogether, I find a video for the "Don't You Know" song. The sound is very low sadly, and the quality of the image is not the best either. But it's a great document of the time. It says that this song was the only single they ever released after successfully touring with The Charlatans in 1990. We also learn that the band was formed by Marc Newey on vocals, Nick on bass, Steve Greaves on guitar and Nigel on drums.
This same user has uploaded some live performances of the band. There are three of them, for "Never Never Again" and "Love Me" (both recorded at Wovlerhampton Poly when supporting Ned's Atomic Dustbin) and for "PML" (a song written after The Charlatans tour).
I keep googling and I find that Marc is (or was?) managing a band called Of Kings and Captains who have toured with Bon Jovi. Time changes indeed.
Steve Greaves appears on Tim Burgess' autobiography. It's documented that he almost became The Charlatans guitarist. On the book, "The Charlatans We Are Rock" I also find some interesting stuff. It says: "… the Honey Turtles, a Midlands-based outfit originally called The Mock Turtles who had to change their name so that they wouldn't be confused with the Manchester band".
And that's where I hit a wall. Anyone remember anything else about this band? Any other compilation appearances? Other recordings? Perhaps demo tapes? I'm quite curious! I should try to get a nice copy of their record now.
::::::::::::::::::::::::::::::::::::::::::::::::::::::::::::::::::::::::::::::::::::::::::::::