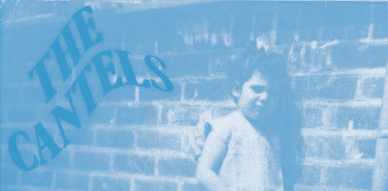 How was I supposed to feel the past weekend? I did travel upstate to Beacon, a charming and quaint little town, to visit their one and only attractive, dia:Beacon. A fantastic museum with pieces by renowned artists like Stella or Flavin, names that I remember like yesterday from my days in university. Everything was huge in the museum. Every piece. Every installation. Even the museum was huge. High ceilings. Stairs. Basements. Even the parking lot. I love traveling by train. That's one thing I love about Europe, though there I end up going to a castle, or to a cathedral. But better not compare, it's all different here. I traveled in good company this time around, and on top of that had cheap and tasty dim sum. True, I never had cheap and tasty dim sum in any of my European train travels.
I did have Chinese food once on a train travel in Europe. We were in Swansea a year and change ago. I was still in love, and I believe she was too. I hear these days she moves in with her new-ish boyfriend. Moving fast and big steps  my lucky mittens. How things change in so little time and how easy it is for some people. Anyhow, she taught me that time what was a water chestnut. I didn't know it's name before even though I had had it many times before. I think I thought it was some sort of crunchy potato kind of. If you are Peruvian you might be familiar with 'olluco'. I thought it was something similar to that. That's why I remember that day having Chinese food at around 6:00 pm, like a proper American because we had to burn time until the next Swansea-Cardiff train at 7:00pm. It was empty the restaurant. And there was no fortune cookie.
At the Beacon Dim Sum place it was different. When leaving there was a big bowl with tons of fortune cookies for one to take. How much fortune one can get?! I asked myself. I looked around. No one was checking. I grabbed a handful of fortune cookies and put them in my tote bag. To my surprise many of my friends that day did the same when leaving the restaurant. I guess, a lot of fortune is always a promising thing.
But the fact is there was no fortune. On Friday I headed to Erik's to watch the game with a bunch of Peruvian friends. The game that we had all been waiting. Peru-Uruguay in Lima. At the Estadio Nacional. We had no injured players, most of our players starting in their clubs and giving fine performances. Only Zambrano from Eintracht Frankfurt was suspended, but it wasn't much of a worry. We were supposed to win this game and be very close to qualifying. But, if we tied or lose our chances were going to disappear. Guess what. We lost. 1-2. Unbelievable. A game that we had in our pocket for the first 42 minutes when Uruguay barely crossed the midfield. When we created chances. When there was a penalty the referee didnt give us. When Pizarro once again failed to deliver an easy goal opportunity against Muslera. The fact is, we Peruvians are not made for clutch time.
When we need to win, when we need to make the kill. We don't.
And that's how I felt the whole weekend. The whole week. Heartbroken. Not by a girl like a year ago but by my national team. A team who got nervous, who kicked the table before it's time. Who got exasperated and got red carded. When things were so close, when things needed cold blood, and good decisions, and to think with the head and not with the heart, that's when we lost the game.  Some people in the many forums I read, blame it to a lack of world-class quality in our players, but I don't believe that's it. I don't want our players be like Luis Suarez acting like everyone is breaking his leg after a little foul or provoking every opponent. That's not fair play. Or Lugano jumping with his elbow on the opponents head to every loose ball. I don't want that. That's not class. That's dirty. That' not good. But I do want them to keep calm, and not break into desperation when everything is against us including referees and the mafia driven Conmebol. I hope this lesson is learned by the younger kids that will take on qualifying to Russia 2018. Because I'm very sure we will make it. We have a good generation coming up and we don't need a effing visa to go to Russia unlike the EU who treats us a little less than terrorists. So we'll make it, just keep the hope and don't despair.
Of course my certainty and hope for the next qualifiers don't take away my disappointment right now. We were close once again like in 1997 when we were eliminated by goal difference in favor of the arrogant little strip of land called Chile and I cried in front of the the TV alone when we lost that game in Santiago. Again a clutch game. And we lost it. The TV showing how the Chilean police hit our players at the airport. The Chileans attacking our players with racist chants and holding little black plush monkeys. You see European friends, you ban and disqualify teams like that. In South America no one cares. It's all about money. And yeah, Chileans believe sometimes they are descended from those Aryan gods the third reich went looking in the Himalayas. The world a lot of times doesn't make sense. I know.
That's how I feel at 29. Happysad and very hopeful. 2018 will be the year when I'll see Peru again in a World Cup. I may just as well skip traveling next year to Brazil and instead save that money and go to UK for Indietracks, for Indiepop, my other passion. Footie and girls are not all in this life you know.
————————————————-
cantel : The raised section of the medieval war-saddle, high to keep the knight in the saddle.
Interesting, I love the medieval times, the crusades, castles and all that. But I doubt their name comes from there. Let's check if as a last name it makes more sense.
Cantel: This very interesting name is early medieval and job descriptive, and refers to a bellman, one who rang the 'Chanterelles' – the trebles, or who sang the treble in a choir. The derivation is from the Olde French, the word being introduced by the Normans after 1066. There are at least five modern alternative spellings including Chantrell, Chantrill, Cantrell, Cantrill and Cantwell, sometimes the name is a diminutive meaning 'Son of Cant or Chant'. The first recorded spelling of the family name is shown to be that of Philip Canterel which was dated 1203, in the "Staffordshire Assize Court" during the reign of King John, known as "Lackland", 1199 – 1216.
I wonder if any of these entries shed some meaning about the band The Cantels. The truth is that we know a bit about them already because I wrote about their previous incarnation, The Capitols, some time ago.
One of my interesting ideas about their band name comes from the A side of The Capitols single. The name of the song was "Who Can Tell?". So if you get 'Can Tell' you get Cantell. That's almost as Cantels, right? Just an idea.
The only member I'm sure that was on both The Capitols and The Cantels was Sue Emilon.  But maybe there were more. I still don't know who was Jimbo on The Capitols 7″.
The Cantels only released one 12″. It wasn't an album but a max single. The A side had "I Want to Be Alone" and "Emily". The B side had "Poor Misguided Fool" and "Pictures in Your Mind". On the capitols we know Sue wrote all the songs. Here she wrote 1 and 4 and co-wrote 2 and 3 along with Simon Vincent (though on Discogs it credits it to a S. Maragah).
We do have names for the band mates on the back cover, but not last names. All of them start with an S. Coincidences? Sue played guitars and sung. She also played the piano on "Emily". Steev drummed. Simon played guitar. Spencer bass. And Simon Vincent played organ.
There are some nice liner notes, some thank you notes, that read like this:
Thanks to Jane, Simon V, Rob and Anna, Phil Savage, Trevor, Simon Romer
Love and Thanks to Jane for giving me the Words to Emily
The record was released by Bubble Records in 1988, catalog Bubble 001, so I assume it was self-released.
The only other sort of clue is that they hailed from Moseley in Birmingham. I've never been there but I've read both The Rotter's Club and The Closed Circle by Jonathan Coe, so it is kind of familiar to me.
And that's really all I could find about them. I often ask myself if these names were fake names or not. On The Capitols I got to know that Tank was really Pete Byrchmore. Here in the Cantels it's already puzzling that all have names starting with S. Also Sue Emilon was already using this same name when she was in The Capitols when everyone was using fake names.  Emilon being more of a French saint name.
Do anyone out there know anything else by this enigmatic band that? Did they record more songs? Did anyone catch them live? Whatever happened to them? I don't want to leave them alone!
::::::::::::::::::::::::::::::::::::::::::::::::::::::::::::::::::::::::::::::::::::::::::::::