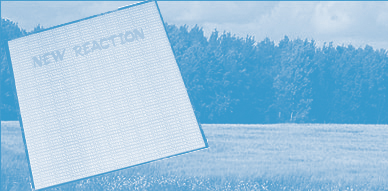 Back to blogging after two weeks and writing in between South American world cup qualifiers games. That's how busy it's been. Busy because two weekends ago we had the city's premiere indiepop festival, NYC Popfest and the week after, last weekend, Memorial Day weekend, I traveled to Washington DC to do some tourism among Harley Davidson motorcyclists that arrived from every corner of the US. Hope some people missed the blog. I did.
The most important news is that The Deddingtons' retrospective album is out now on the Cloudberry Cake Kitchen label. This is the second release in the label and I'm very proud of it. It's been a long way since the day I interviewed Chris Morgan on the blog: meeting him  and Andy in Nottingham, at the Ye Olde Trip to Jerusalem Inn, where we all had fish & chips and a chilled beer, transferring these 10 songs from tape to digital, working and re-working the artwork, going through different mastered versions of the tracks, and so on. It took quite a while, but now I can say that at last, after more than 20 years these songs can be listened in all their glory!
The release has the same design and aesthetics as our first release on the label. Vertical, book-style, digipack, black-white-blue colors on the front and back, and full color booklet. 8 page booklet. You can expect the same class-design on the rest of the series, and you know the next release we are working on is a full retrospective of long-time favourite of mine, Strange Idols, from London, UK. We cater for you indiepop fans, we know what you want. No plans of broadening our horizons nor branching out,  we keep true to indiepop, even if sales go down and down.
On other Cloudberry news I have started working on the new fanzine. Hopefully it will be out by September or October as the latest. This time the fanzine will be printed in turquoise ink and will feature the lovely Miralda from Youngfuck on the cover. There will be interviews to Youngfuck (of course), Spook School, Nixon, Earth First, and more. Keep an eye on it!
Also, have you picked up your Cloudberry tote bag yet? We have them now on black canvas and they are very limited.
Next week I'll try to look back and remember NYC Popfest. And also I'd like to have a look at Indietracks. I am going and I haven't had the time to look at the schedule, not even to see if there are any clashes this year. I hope not! So those posts have to happen soon. But today I want to see if there's any luck in trying to find more about some obscure band that is as mysterious as it gets. The name: Magdelene Fields.
I absolutely know nothing about the band. Who they were? Where were they from? What years were they active? Who knows. Clearly they are from the UK, but that's about it.
Some months ago while meeting with Brian from Earth First for some beers, we talked about this band. I had totally forgotten about them. I have heard them on YouTube thanks to a Japanese guy called Takashi who disappeared from the map, not before thinking the world was against him and everyone wanted to "steal" his obscure bands. Childish behaviour, sure, but not surprising in an indiepop fan. Seems we have more neurosis than emo kids. Anyhow, thanks to him I know the existence of many great British bands from the 80s. I'd say a year or two ago he had this YouTube channel where he posted lots of songs from obscure songs, it was really amazing, it was like opening a can of candy, full of new flavours. I'm glad I ripped most of these songs to MP3s as the channel has long been deleted. Probably because he felt zealous about sharing these songs with the rest of us mortals.
Brian had also heard this song on his Youtube. I don't remember how we ended up talking about them, but we agreed on how great this song was. The song was "Christmas Island" and as Krister says, it sounds like The Rain, it sounds jangly, it sounds as pop perfection. Who wrote this song? And whatever happened to this band?
The Territory of Christmas Island is a territory of Australia in the Indian Ocean. It is 2,600 kilometres (1,600 mi) northwest of the Western Australian city of Perth, 360 km (220 mi) south of the Indonesian capital, Jakarta, 975 km (606 mi) ENE of the Cocos (Keeling) Islands, and 2,748 km (1,708 mi) west of the Territorian city of Darwin. Christmas Island has a population of 1,403 residents who live in a number of "settlement areas" on the northern tip of the island: Flying Fish Cove (also known as Kampong), Silver City, Poon Saan, and Drumsite.The island's geographic isolation and history of minimal human disturbance has led to a high level of endemism among its flora and fauna, which is of significant interest to scientists and naturalists. 63% of its 135 square kilometres (52 sq mi) is an Australian national park. There exist large areas of primary monsoonal forest.Phosphate, deposited originally as dead marine organisms (not guano as often thought), has been mined on the island for many years.
Captain William Mynors of the Royal Mary, a British East India Company vessel, named the island when he sailed past it on Christmas Day in 1643. The island was included on British and Dutch navigation charts as early as the beginning of the seventeenth century, but it was not until 1666 when a map published by Dutch cartographer Pieter Goos included the island. Goos labelled the island Mony, the meaning of which is unclear. British navigator William Dampier, aboard the British ship Cygnet, made the earliest recorded visit to sea round the island in March 1688. He found it uninhabited. Dampier gave an account of the visit which can be found in his Voyages. Dampier was trying to reach Cocos from New Holland. His ship was pulled off course in an easterly direction, arriving at Christmas Island 28 days later. Dampier landed at the Dales (on the west coast). Two of his crewmen were the first recorded humans to have set foot on Christmas Island.
As far as I know, it's Mary MagdAlene, not MagdElene. I wonder where the Magdelene names comes from, though I've seen some churches with that spelling in several British pages. I don't seem to locate any fields named Magdelene Fields either. I assume it's a made up name. But don't quote me on it.
There's only one fact, this song was released on a compilation LP called "New Reaction Volume 2" in 1988. It was released on the Reaction Label, catalog number UNREST 9, and included these bands: Mind The Gap, Mr Robinson, The Rain Devils, Magdalene Fields, Dream Studio, Candybox, Barbedwire, Mike Gari, Hands Up, One Touch To Go, The Partners, Touch And Go, Big Orange, Hands In The Heavens and Midnight Media. None of them I know. There was a Volume 1 released before that had a red/orange cover, whereas volume 2 had a turquoise cover. The bands that appear on the first volume are unknown to me too.
An interesting fact is that Reaction Records seems to have spawned from a metal label, Ebony Records. You can see more info about it here. It seems the label moved into more "alternative" stuff and decided to change it's name. Don't blame them, come on, it's metal. Who can listen to that all their lives?
And that's all the information there is about this mysterious band. If you know anything about them, please share! Would love to know what happened to this band and if they recorded any more songs. Judging by the quality of "Christmas Island" the rest of their songs have to be amazing!
::::::::::::::::::::::::::::::::::::::::::::::::::::::::::::::::::::::::::::::::::::::::::::::