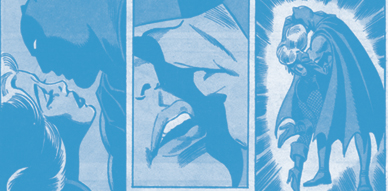 Thanks so much to Richard Lane firstly for getting in touch after reading my previous post of Snog6 and confirming me that they didn't snog each other. And secondly, for this great interview telling us a bit more about his old band. What a great track is Misery! Enjoy once more.
++ Hello Richard! First of all, thanks so much for getting in touch! How are you? You were telling me that Snog 6 were based in Sheffield? Do you still live there? How are the preparations for holidays going on?
Life's pretty good cheers. Snog6 were a Sheffield band but i have moved around the country a fair bit since then. We started in 1992 and finished in 1993 so it all seems a very long time ago!! Holiday preparations are still not really going but it has snowed so we might get a white Christmas,
++ So let's go back in time, when did Snog started out? Because that was your first name right? without the 6? And who were the members?
Snog6 met in a basement in Sheffield. It started out with Reg (bass), Al (rhythm) and myself (jangly indie) with Kate (vocals) and Nigel (drums) soon joining. In true spinal tap style Nigel changed to Andy – a rock god of a drummer.
++ How did you all knew each other? Was it easy to get together the band?
We all loosely knew each other and when we got a few songs behind us it kind of all fitted together. We practiced twice a week for a few hours and then started gigging.
++ Was Snog your first band? Were you always into guitar pop by the way?
Snog was my first band apart form the odd jam. For most of us it was our first and last taste of fame except for Kate who got onto top of the pops (it was the English pop music programme of the time MTV for the early nineties 😉 )
++ So what happened, why the name change? What were the threats of the original Snog band?
Snog threatened court action so as we all lived in the postal code area s6 it seemed a sensible change of name. I always hated it though I wanted us to be "Goodnight Mr President" Monroe's last words
++ Who were these other Snog by the way? I have never heard about them!
Neither has we until the letter popped onto our door mat!!! 🙂
++ So alright, you made two demo tapes. Do you remember the tracklist of them? Was that all you ever recorded?
The first demo was "Truth" and "Close Your Eyes". The second was "Misery", "Truth" and I can't remember the last song, sorry.
++What do you remember of those recording sessions? Any anecdotes you could share?
Rushed would be the word. We recorded each song in 3 hrs as we had only 6hrs time in the studio. We used the Sunday morning slot as it was cheapest. And I had to go and watch a football match for the second session. I wasn't popular but at least we won!!!
++ What about gigging? Did you gig a lot? Any particular gigs that you remember dearly?
We played about 8 gigs. the best by far was for a student battle of the bands. Really good set up, good lights and pa and the crowd loved us. It was from there that we were offered a single on the "Does Your Dog Moult EP".
++ How did Misery appeared on the 7″ compilation "Does Your Dog Moult?"? Do you remember?
They saw us at the band competition. John Peel played the single a couple of times (the best British DJ ever just ask anyone who knows!!!)
++ Looking back in time, what do you think was the highlight of Snog 6?
John Peel, playing live and recently finding out that 20 years later we had gone worldwide!!
++ So why call it a day? What happened after? Did you make music?
I still make music but only as a hobby. I'm a head teacher now. We split up due to artistic differences or the fact we couldn't stand Kate. You decide 😉
++ And what about these days? When was the last time you picked up your guitar?
I play the guitar most days, record a little on garage bands and still occasionally play live with friends. i was the band at my own wedding.
++ Thanks again Richard! Anything else you'd like to add?
Happy days will do it for me!!!
::::::::::::::::::::::::::::::::::::::::::::::::::::::::::::::::::::::::::::::::::::::::::::::
Listen
Snog 6 – Misery