27
May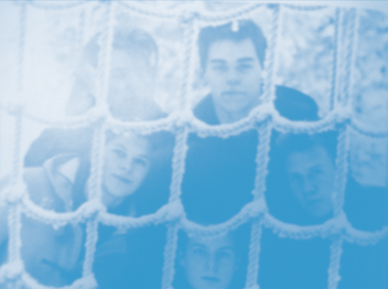 Thanks so much to Patrik Jäder for the interview! The Mary-Go-Round hailed from Luleå, in the north of Sweden. They released just one 7″ on A West Side Fabrication in 1990 and appeared in a handful of compilations. For me they are one of the best bands ever to come from Sweden just on the strength of the few songs that were released. I love them! The perfect mix of jangly guitars and girl/boy vocals. I was very happy to finally get in touch with one of the members of the band and here are his answers to many of the questions I've always wondered about!
++ Hi Patrik! Thanks so much for getting back to me and for being up for this interview. The Mary-Go-Round 7″ is one of my most precious records in my collection.  Love it! I think it's one of the best ever to come out from Sweden, if not the world of indiepop! It's really an honour. So let's talk about music! When was the last time you picked up your bass?
I picked up my bass today. I'm working at a school and we have a band here with the teachers. We're playing music for and with kids (6-10 years old).
++ And what are your first music memories? Were you always into playing bass? How was growing up in Luleå?
My first music memories are at home with my parents. My dad listened to a lot of jazz music and used to play saxophone at home. My first vinyl record was "Love Gun" by Kiss. I was playing guitar at first, but changed to bass when me and some friends started a band called Pornografi (after the album Pornography with The Cure).
Growing up in Luleå was fun and there were a lot of friends who started bands. I joined my first band when I was thirteen, it was a punk band.
++ Was Mary-Go-Round your first band or you had already been playing with other bands before?
Mary-Go-Round wasn't my first band, I played in Joon Erektion, Pornografi and Action Comics before I joined MGR.
++ Who were Mary-Go-Round and how did you all meet?
MGR was formed in Luleå by a couple of friends who loved pop music. I wasn't with them from the start, I joined later when the bass player traveled to Thailand. They needed a bass player and I took the job.
++ Tell me a bit more about Luleå, like did any good bands go play there? Or were there any other good bands in town? What were the places you'd usually hang out at? Or the venues were you went and check bands out? Has it changed a lot?
When we played with MGR there weren't any bands who played the music we liked or played in Luleå. The music scene was kind of boring at that time. But that's changed a lot. Now we have a big "Culture House" where at lot of big bands/artists  play (Billy Bragg, Lloyd Cole, Soundtrack of Our Lives). There's also a great punk scene in town where a lot of bands are playing.
++ Where does the name of the band come from?
The name MGR came from Merry-Go-Round. But that name was picked, so they changed it to Mary-Go-Round when they started the band.
++ Was it always the first option to make music in English? Who were your influences at the time?
They were singing in English when I joined the band and we never spoke about changing it. We were influenced by The Smiths, The Go-Betweens, Prefab Sprout, Beach Boys, Beatles, Field Mice, The Chills, June Brides, Close Lobsters, Robyn Hitchcock. There was a scene in England called "Anorak Pop" which we liked.
++ You were telling me that you recorded two demos before the EP. Do you remember anything about them? Like what songs were in them? What year were they released? How many copies were made?
The two demos we did were recorded on a four track recorder at our rehearsal place in Luleå. I don't remember all the songs on them, but there were "Caught you Crying" and "Our She Been". I don't remember when we recorded them. We didn't make a lot of copies and we sent them to some record companies to get a record deal.
++ Your EP was recorded at Basic Music, how was the experience working there with Johan Nilsson?
Johan Nilsson was a great guy and we recorded the EP at his house in Skellefteå. He had a studio in the house and we spent two days there.
++ I guess for me the biggest mystery of the Mary-Go-Round EP is the cover. I always wondered who is the woman on the motorcycle, is she someone you knew?
The woman on the cover is my mother. We wanted a cover which showed how we sounded, so that picture was great to have for the cover. But my mother was embarrassed.
++ Three songs were included in the EP, "Fill My Head", "Fish Bowl" and "Noble Art". Any chance that you could tell me the story behind each of the songs, in a line or two?
I don't really remember the story behind the songs on the record, but Nils Johansson (the guitar player) wrote them. Noble Art was kind of tricky to get well in the studio.
++ The EP was released by A West Side Fabrication in 1990. How did you end up signing with them for this release? And how was your experience with them?
We met Jocke Wallström in Luleå when we played there with two bands from Skellefteå. Jocke liked us and wanted to put out a record with us on A West Side Fabrication. Jocke was great and we could record what we wanted.
++ And how come there was no other release by the Mary-Go-Round afterwards?
We split because there were other things in life that were more important (education, work, moving to another town).
++ There were some appearances in compilations though, I guess the most well known one is your contribution of the song "Into the Morgue" to the tape "Grimsby Fishmarket 4 – Norrköping 0". Do you remember how did you end up in it?
Nils was listening to a lot of great pop bands and got to know Markus who had a fanzine called The Grimsby Fishmarket. He wanted a song for the tape and it was "Into the Morgue".
++ On Discogs, there are a couple of songs listed that I've never heard that appeared on compilations. There was "Mary-Go-Round" that appeared on "A Major Statement" LP compilation in 1988 and "A Simple Sensation" that appeared on the tape "Second Half" in 1994. One is perhaps from your very early days and the other one from the very last days, is that right?
I wasn't in the band when "A Major Statement" was recorded. I joined later. And I don't remember the song A Simple Sensation.
++ I noticed that you liked collaborating with fanzines. How was the fanzine culture back in the late 80s, early 90s in Sweden? Were you into that?
The fanzine culture was kind of small, but there was Sound Affects and Base One. We had our demos reviewed in both.
++ And how was the attention of the media towards your band? Was there any interest from press or radio at all?
The media attention was very small. I think we did two interviews – one for a local radio station and one for the fanzine Sound Affects.
++ What about gigs? Did you play many? 
I don't remember exactly how many gigs we did, but there could have been about twenty.
++ If you were to think of the biggest highlight for the Mary-Go-Round, what would that be?
The biggest highlight was when we got a record deal.
++ And then when and why did you split? What did you guys do after?
I quit playing when we split and didn't play bass for about ten years. But I started playing again in 2000 with Mattias Alkberg (the singer from The Bear Quartet). We started as a trio, but then Nils joined us. We recorded an album called Tunaskolan in 2004. I have contact with Nils, but not with the others. I'm not playing in a band now except the teacher band.
++ These days, are you still in touch? Have there ever been talks about a reunion at all?
We haven't talked about a reunion. I'm pretty sure that we won't do that.
++ Aside from music, what other hobbies or activities do you enjoy doing?
I'm much into sports. A great fan of football/soccer.
++ I always like asking these sort of questions, I've been to Sweden and love your country, but never been up north to Luleå, was wondering if you were to give some tips for the tourist in me? What are the sights you can't miss?
If you come to Luleå, you must visit Kyrkbyn (The Church Village).
++ And what is the traditional food and drink from your city? And what's your football team?
The traditional food here are a thing called Palt. My favourite football team are Tottenham Hotspurs. I'm a big fan of them.
++ Thanks a lot for the interview, it's been an honour as I said, anything else you'd like to add?
Hope you enjoy the answers. It's great to hear that you like what we did!
::::::::::::::::::::::::::::::::::::::::::::::::::::::::::::::::::::::::::::::::::::::::::::::
Listen
Mary-Go-Round – Fish Bowl