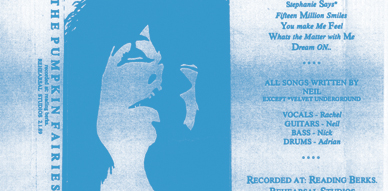 November. Time flies. Last October was the sixth anniversary of the blog.  Now 2015 is around the corner and we actually have a new release coming up soon. At last the Shine! compilation will be out hopefully next month. I have put up a pre-order button. You can't miss this fantastic release!
Hopefully now that the midterm elections are over I will have more time to dedicate to the label. The past couple of months had been hectic at work and I haven't spent too much time in designing and nagging the bands to get me the stuff that is needed. Now I should start getting on track and hopefully early next year the promised fanzine, the Pale Spectres 7″ and the Don't Cry Shopgirl 7″ will be out. Oh! and the Fibi Frap compilation too! So I'm on that now.
Also next year I have a planned trip to China in April. More vacations than pop related, though if there are any pop friends out there in Shangai, Beijing or Hong Kong, I'd love to meet you! Or if anyone know any events that month that I'd be interested (I cross my fingers that when I'm there there will be a My Little Airport gig) please let me know. Aside from that it seems that I'll be enjoying the city's winter. Hoping it's not as snowy as last year of course.
Memories from winter. I had never seen snow before I moved to NYC. Though many years ago I released a small compilation, "Do You Think it Will Snow Tonight?". Maybe some of you remember it. I thought it was one of the best I did. It included Evans the Death, Seapony, Cassolette, Sweater Girls and The Garlands. Evans the Death went to sign afterwards with Slumberland and Fortuna Pop and re-recorded for their album the included song, "Catch Your Cold". I still prefer this earlier version, rawer, and poppier. Seapony at that point I believe had just put their songs on Bandcamp. They will later release a couple of albums. Cassolette joined the Cloudberry family and released a 7″. They had another handful of EPs on various labels. Sweater Girls released a couple of 7″s and an album, a delicious album. They were one of the bands that I always wanted to release a 7″ but for a reason or another it never happened. One of my favourites from that time period. And The Garlands, well, I have ten thousand stories to tell about them. I'm happy to say that all of the band are still friends and Christincita is one of my faves. They had a fa-fa-fantastic album on Shelflife that even went to be repressed.
The name of the compilation if you noticed was taken from a Cat's Miaow song. A beautiful song. Like every song that Bart has been involved with. I would later be lucky to work with him.
But the story of the theme for the compilation is real. There was a night in Miami that the temperature actually went down. Down to 2 degrees Celsius. And there were flakes. Yes. They happened around 4am or 5am. It was terribly unusual. I lived by the beach so I missed them, but supposedly in South Miami people were able to see them. There weren't many either but, there were some. And it was such an event.
I thought this strange happening, because come on, Miami is just palm trees and sun, could make an interesting theme. I remember talking with Christin for the artwork about the artwork and even though she suggested a unicorn (she always does),  she was happy that I chose a cute reindeer. I used some old imagery from children's books for the whole design and on the inside I wrote a bit about this event. I wonder if anyone actually believed it. But I tell you, it was cold. And there is no heating usually in houses in Miami. It wasn't easy to sleep like that!
Anyways, that's the story behind that little release. When I think of winter and Cloudberry, the mini-CD sleeve always comes to mind.
—————————————————————
So, last week I was talking a bit about the fabulous Slowdive gig I attended here in NYC. Wow, I still remember it with awe! I was actually watching some footage I recorded a couple of days ago, and I was blown away again and again.
On that blog post I mentioned that I wanted to cover the obscure Pumpkin Fairies, the band that came before Slowdive. I'm sure most hardcore Slowdive fans know about it, but I think a bunch of indiepop, c86 kids don't. And they are missing out as the sound of The Pumpkin Fairies is way closer to say The Charlottes or The Nightblooms than to Slowdive.
So what do we know about them. There's a bunch of information around on the web so what I'm going to try is to put it all together and to make some sense of it.
Wikipedia mentions:
Slowdive was formed in Reading, England by Neil Halstead and Rachel Goswell in October 1989. The two sang and played guitar, and had been friends since they were 6 years old. At a Sunday youth group, they began making music in an indie pop band called The Pumpkin Fairies, with bassist Mike Cottle and drummer Adrian Sell. When the Fairies disbanded, Slowdive formed, also including drummer Adrian Sell and Sell's friend, bassist Nick Chaplin.
Last.FM also has a small biography. Here it mentions that The Pumpkin Fairies were born in 1988, meaning just a year before Slowdive. This brief history is credited to a John Kupchik.
1970 Neil Halstead is born on 7 October in Wokingham, England (near Reading).
1971 Rachel Goswell is born on 16 May in a small village outside Reading, England.
1976-77 Neil's family moves to Sonning Common in Oxfordshire, and that is where he first meets Rachel (at school when they were about six years old).
1978 Rachel begins to learn guitar from her father at the age of 7.
Sometime in the early-mid 1980s Rachel and Neil begin to take classical guitar lessons from Rachel's best friend's mother. They continue to pass eachother often, as they attended the same schools. Their friendship develops further.
Sometime in the early-mid 1980s Neil does a paper round, saves up some money, and buys his first electric guitar.
1984 Rachel gets obsessed with Grace Jones.
1985 Rachel gets obsessed with The Smiths.
Sometime in the mid-1980s Rachel discovers the Cure and Siouxsie and the Banshees from her older brother.
1988 Rachel and Neil get together and form the band the Pumpkin Fairies, along with Nick Chaplin on bass and Adrian Sell on drums.
1989 The Pumpkin Fairies record and release their 7 song cassette demo. It was recorded on 2 Jan 1989 at Reading Berks Rehearsal studios, when Neil was 18 and Rachel just 17.
Now let's check out this seven song cassette demo. On Discogs we actually find two cassettes. Both released in 1989.
The first one, the one mentioned in the timeline, includes: "Everything You Breathe", "Stephanie Says" (a Velvet Underground cover), "Fifteen Million Smiles", "You Make Me Feel", "What Matter With Me" and "Dream On". 3 songs in each side. This also includes an untitled live ghost track. All songs were written by Neil in this tape.
There's a nice interesting story about this tape on the site Souvlaki Station:
The exact number produced is unknown to me, but from what I gather it was in the neighborhood of a few dozen. They were sold at the few gigs they played in Reading, and given to friends. It is uncertain how many copies have survived to this day. On these songs Rachel was the only lead vocalist, although Neil does sing backup on "Stephanie Says". This song (albeit a Velvet Underground cover) was the first example of how naturally Rachel and Neil's voices harmonized. On the whole the songs sound highly derivative of My Bloody Valentine, the Primitives, and other similar bands of the time. But throughout there are definite hints of what Neil and Rachel would later write. Rachel's vocals are up front and prominent, and sound surprisingly good for her young age. Neil's guitar work consists of mainly basic chords played through fuzzy effects (primarily distortion). The song "whats the matter with me" is probably the highlight of this demo, a wonderful little acoustic ditty with Rachel singing and Neil plucking away on the guitar. It sounds very quirky in a charming Syd Barrett sort of fashion. The bonus track at the end is of unknown origin as it isn't listed in the credits. It is a recording presumably from 1988 in Rachel's parent's garage, where they practiced. It sounds as if it were recorded on a boombox or a cheap portable cassette recorder. There's some talking at the end, consisting of the usual teenage band member chatter.
The second tape includes: "Love Me", "September Chills" and "Jesus". This tape was single-sided.
Souvlaki Station says about this tape:
The other tape is a three song tape consisting of the tracks "Jesus", "September Chills", and "Love Me". This was probably recorded after the 7 song demo, but I'm not totally sure about this. "Love Me" was re-recorded as Slowdive during the "take me down/beach song" session, but never released.
But where did I hear them for the first time? It was actually on a very indiepop tape compilation called "You Can't Be Loved Forever Vol.1". I've mentioned this tape so many times as there were so many great bands in it and because this tape was compiled by the great Phil Ball from Feverfew and The Rileys.
Then I keep digging online to find any more information about The Pumpkin Fairies. I find an interview from Pennyblackmusic with Rachel Goswell. She says: Pumpkin fairies (Laughs).We started when we were 15 and the Pumpkin Fairies was our gigging name around town for a few years (Laughs).  And funny thing, when asked about the C86 stuff she says: Yeah, I really hated all of that stuff. I was a Goth at that point. 
And that's more or less there's online about this short-lived band. But after listening to their songs and the high-profile of their next band you'll be wondering why these songs are not more popular within the indiepop crowd. Questions to be answered? Well, why hasn't this been properly released? I would! And are there any live recordings perhaps? And where did their name come from?! Any clues?
::::::::::::::::::::::::::::::::::::::::::::::::::::::::::::::::::::::::::::::::::::::::::::::
Listen
The Pumpkin Fairies – Jesus