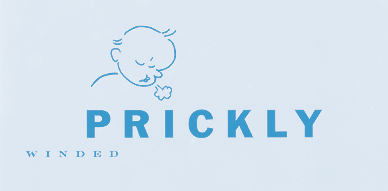 This wait for the NYC Popfest announcements is killing me. As it will be my one and only indiepop event this year, no more Indietracks for me, Indiefjord just way too complicated to get myself to Norway, Madrid Popfest way too close to my vacations in France and DIY Fest in London also not working for me, I put all my hope in it to catch the best bands at the moment.
This past week was quiet really. Was jealous a bit about all people in Germany that had the chance to catch the gigs of The Royal Landscaping Society, Linda Guilala and When Nalda Became Punk. Got a few records in the mail, but didn't listen to much new stuff, only today on my way to work I started playing the latest The Chills album. I'm always some months behind.
The good thing is that this Friday there's a My Favorite gig here in NYC at the Cakeshop. That's exciting really, it's been a while since I saw them. The other two bands playing that gig are not to my taste, not poppy at all, but who cares, there's the beauty of this venue, that it has two different floors. And they are definitely the best indiepop band in town. Sadly they don't play too often. Wonder if they'll be invited again for Popfest? Possibly not, but I wouldn't mind.
Aside from that, something that has been bothering me the last few weeks is that I haven't discovered any new bands at all. I guess people were busy with holidays and stuff and haven't uploaded their brand new songs and so on. Could be. But if anyone reading has found any great band on SoundCloud or BandCamp or wherever really, please send them my way. It just feels so odd not hearing brand new unreleased stuff.
—————————————————
Prickly: covered in prickles.
Prickles: a short, slender, sharp-pointed outgrowth on the bark or epidermis of a plant; a small thorn.
Yesterday night I went to look on the same box of 7″s I did last week, that with bands that start with P. After flipping a few records the artwork of the one Prickly 7″ that I own caught my attention and realised that I knew next to nothing about them.
So I own their last 7″. They released three in total and an album. I own the last of their singles, just before they went to release the album. Why I bought it? Well, the main reason I believe was that it was on Harriet Records. At some point I thought I had to complete the whole catalog of this label. I don't know why I haven't yet. I know I'm missing a few of their releases. I think it was during this time that I bought this record.
Harriet Records is one of the best American indiepop labels. It was based in Cambridge, Massachussetts and was founded by Tim Alborn in 1989, he was a professor of history in Harvard. They released 48 singles and ten CDs. Among the most known bands in their catalog, definitely Tullycraft, My Favorite, Magnetic Fields, are names all indiepop kids know.
Anyhow, the 7″ I own includes two songs, "Fancy Party Hairdo" and "Mr. Reyes". It was released in 1996 and it had the catalog Harriet 036. I wonder who this Mr. Reyes was. Especially where was he from? It's a common last name, but I'm curious. But the song that I really love is the A side, "Fancy Party Hairdo" which I have ripped for you for you to enjoy! The vocals by Skyla are truly nice. So yeah, from the back sleeve we can figure out that the members are Tom on bass, Matthew on drums, Collin on guitar and vocals and Skyla on guitar and vocals as well. Both songs were recorded by Hugh O' Donovan and the artwork of the record, which I really like, was done by Shana Phillips.
Time for me to discover the rest of their music. I never thought about exploring their discography. Shame on me. But it's never too late. So I backtrack a year, to 1995. That's when they released their first single on a label called Dig the Hot Scooby Sound. It seems this label only released this record. It might well be a self-release? I could be guessing all day, but the fact is that this record included three songs. The A side had "Fashion Sense of Famous Monsters of Filmland" and the B sides were "Phonebill" and "Spotty Dog". The songs were also recorded by Hugh O'Donovan, and they were recorded at THD Studio in Boston. Discogs notes that the single came with a folded info sheet and the covers were hand painted.
Then, that same year, on Cassiel Records, they released three more poppy songs, two on the A side: "Funny Coleslaw" and "Bicycle Thief" and one on the B side, "CBT". This was Cassiel 003, a label whose most famous release could be a Mountain Goats 7″. This 7″ came with a postcard.
Their last release was an album and it was titled "Velleity" (a wish or inclination not strong enough to lead to action). That was a new word to me. It's a short album, only 8 songs. It came out in 1996 on Harriet (SPY 006) and it included: "Pale Green Pants", "Breakfast of Champions", "Uselessness of Everything", "Kilroy was Here", "El Tigre'", "Death and Maiden", "Lost in the Funhouse" and "Untitled". Not counting the last one, I really like their song titles. Again, curious about El Tigre… was any of the members studying or spoke Spanish? Perhaps Mr. Reyes was his/her professor?
The artwork, a cool jockey over a horse, was painted again by Shoshanna Phillips. There is a cellist in this record, Colleen Macdonald. Phil Mahoney played the lap steel guitar too. "Death and the Maiden" is actually a cover of The Verlaines original. Then I learn that "Untitled" is actually part of the seventh song, just a hidden track, and then after it, there's even another instrumental track. I've never been a fan of hidden tracks. But in the 90s, there's a bunch of albums that have them. Common practice.
They appeared in some compilations too. They had the "Hedgeclipping Song" on the Long Secret compilation on Harriet (SPY 3), and then "Mr. Reyes" appeared on Little Darla Has a Treat For You Volume 3 (Darla DRL 018). The song "Sposeta Be a Funeral" appeared on Pipeline! Live Boston Rock on W.M.B.R. (Slow River Records VA016).
On Dreamboat (Cassiel 006) they contributed the song "All the Little Raisins" and on the last Harriet release, the compilation "Friendly Society" they had the songs "Pond" and "French Curve". So, what's next for me? Well I do need to get all these records I'm missing. Shame I already spent my music money for this week. Prices are not high for their releases, so I hope it can wait anotherweek. But now comes the best discovery. There's a Prickly Bandcamp with lots of goodies!
The first new item is "Nightime". That is a cover of the Big Star's original. Not sure when was this recorded but Matthew White mixed it and Pete Weiss was the engineer.
Remember I just mentioned that compilation called Pipeline!? Well, the whole session they recorded for them, and not just the one song is in Bandcamp. This was recorded on May 2nd 1995.
They would go to record a second session for Pipeline!. Engineered by by Andy Hong on January 7th of 1997, it was also Matthew's 22nd birthday.
There's also the whole session for the Velleity album recorded in 1996 at The Cold Room. It has a bunch of extras.
And the goodies don't stop. The whole session at THD Studios in 1994, the one that included the songs that were released on a 7″, is also in it's entirety. So not only the 3 songs from the 7″ but 14!
Lastly, aside from the Velleity album and the Winded 7″, is a live session on WRIU. WRIU is actually a non commercial radio based in Rhode Island.
If you happen to like these songs and want to donate any money, all proceeds are being donated to Doctors Without Borders.
Quite a lot of music to listen and enjoy. But what happened to the band members? Were they involved with any other music afterwards? I'd be curious as Prickly sounds so sweet, and I really enjoy their melodies and Skyla's vocals. I guess all their recordings are now on Bandcamp, but still would be nice to find out more about them, there's really nothing worthy written about them online.
::::::::::::::::::::::::::::::::::::::::::::::::::::::::::::::::::::::::::::::::::::::::::::::
Listen
Prickly – Fancy Party Hairdo