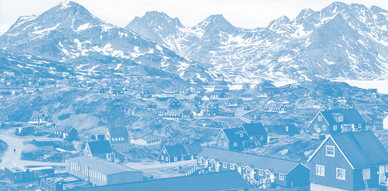 I bring you some news! Now you can pre-order the upcoming retrospective by The County Fathers on our website. As usual, as in all of our Cloudberry Cake Kitchen releases, the CD album comes in a custom digipak and includes liner notes by Mark Radcliffe. There are 13 songs on the album, which only 3 of them had been released previously! Very very excited about this release, I hope you are too!
In the next few weeks we will also be announcing our new 7″s that we will be releasing shortly. So keep an eye here on the blog or our Facebook page.
This week there are a few interesting news that are worth checking out!
The Soulboy Collective: new song, new video, by the fab German band. You can check out the song "You Should Have Kissed Me While You Had the Chance"  and its video, filmed on location at the village of Bad Gastein in Austria. This song will be part of a new album to be released by the band this March. The album will be titled "Snob Fatigue" but there is no information which label will be releasing it. Let's keep an eye on them!
The Radio Dept.: on SoundCloud a new Radio Dept. song appeared. "Your True Name" sounds so good. It is a perfect slice of pop, but I have no clue what's the plan with this song?! It seems they are no longer on Labrador Records, now they are on their own label which they have named Just So! instead. They seem very happy about this fact, it is said that when they announced this change they said "Yes, we're finally indie for real". True words there. Labrador doesn't seem to be indie anymore. I do hope that this song gets released in some physical format as it is really good. On top of it all, the band is coming to NY on February 3rd. I hope the cold doesn't make me feel lazy to go all the way to Brooklyn to see them once again!
Desperate Journalist: One of my favourite British bands is releasing a new 12″ on March 30th. "You Get Used To It" will be coming out with 5 brand new songs, one of which we can all stream and enjoy while we wait. "It Gets Better" is the name of the song, which incidentally also gives the name to the EP. The other four songs on the record are "Incandescent", "Nothing Happens", "About You" and "The Bomb". Looking forward to it!
Pop Machine: this was quite a surprise! The label Cowly Owl! which was based between Sacramento and Paris released an indiepop cassette compilation back in 1997 titled "Pop Machine". 20 years later this rare compilation is available to stream and download on Bandcamp. It is quite amazing as it is indeed a fantastic vignette of that period where there were so many great pop bands. You can find on it La Buena Vida (which is misspelled!), The Autocollants, Red Sleeping Beauty, Acid House Kings , and many manny more classic bands. For all of those nostalgic fans, this is truly heaven sent!
Modern Aquatic: Not sure how I found this Cincinnati band as they really don't have any tags on BandCamp, I was just lucky. They self-proclaim themselves as indie rock, but to my ears they sound quite indiepop! They are jangly and seem to love good melodies. The band has a 6 song EP titled "Laurel Leaves" which as far as I know is only available digitally. The band is formed by Geovanny Esquivel, Kyle Kubiak, Max Maley, Anthony Maley and Chase Stephens.
——————————————————–
You saw the photo I used to open this post. It is not a band. It is a photo of Greenland. Sadly I couldn't find any image that could be associated with this über obscure band. My common sense told me to just use a photo that kind of has some relationship with the band's name.
Don't worry, the band didn't hail from Greenland. I still haven't discovered any indiepop from what is the biggest island in the world. Maybe in some years there will be something, but for the time being I'm not familiar with any jangly sounds coming from Kalaallit Nunaat, the name the indigenous people give Greenland.
Is there anything called Greenland haze? Or was it just a random name. I wonder about this. Maybe the band members experienced haze in Greenland? That seems unlikely. Where were they from? There is just one clue about the whole thing and that is a tape compilation that doesn't even appear on Discogs. The tape compilation name was "St. Johnstoun vs. The Rest of the World" and that is where I found for the first time the name Greenland Haze and got curious about it. The other bands on the compilation were household names, like The Bachelor Pad, The Driscolls, Fat Tulips, The Popguns or The Wedding Present. There were two names that were unfamiliar to me, Greenland Haze and The Ralf. But only for Greenland Haze I could find some sounds.
Well, just the one song. The same song that appeared on that compilation was on a SoundCloud account by Stephen Sweeney. The song is titled "Welcome", and as I said appeared on this obscure compilation. It is a fine jangly slice of pop! But, there is nothing else at all on the web by them. So I'm thinking, is it safe to think that this Stephen Sweeney was part of the band?
The song was uploaded 4 years ago. There is a date for the song though, but marked with a question mark. It says 1988?; that would sound about right if I compare to the bands and the songs that appear on the cassette compilation. The SoundCloud account has another song, "November", but it doesn't sound at all like Greenland Haze's track. So that might be a dead end.
There must be more recordings by the band. Can't be just the one song. Maybe I could figure out more details if there was a sleeve for the tape available somewhere, but there isn't. What I do know, is that the title of the tape gives us some important facts, St. Johnstoun is actually Perth, in Scotland. It is said that during the later medieval period the city was also called St John's Toun or Saint Johnstoun by its inhabitants in reference to the main church dedicated to St John the Baptist. This name is preserved by the city's football team, St Johnstone F.C.
So Perth against the world. That makes sense. We know that This Poison hailed from Perth and they are on the compilation. The Relations too. I found out that The Ralf were also from Perth. That makes it to three bands from the area. The other bands seem to hail from different places. That means what? That there is a 50% chance that Greenland Haze were from Perth. But I was to find confirmation, 100% confirmation, thanks to an interview I did on my blog to the Perth band Greenheart. They just mentioned Greenland Haze when asked about the scene in town: and Greenland Haze gigged extensively with their REM style. 
At least we got that. We know they were from Perth, Scotland. That they released one song on this tape compilation "St. Johnstoun vs. The Rest of the World" called "Welcome" and maybe one of the band members was called Stephen Sweeney. That's all. Not more. Talk about obscure bands. Does anyone out there remembers them? Did they record any more songs? Any releases? What happened to them?!
::::::::::::::::::::::::::::::::::::::::::::::::::::::::::::::::::::::::::::::::::::::::::::::
Listen
Greenland Haze – Welcome