29
Dec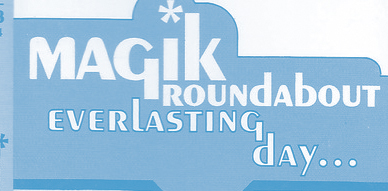 Hope you all had a good Christmas!
Last post of 2015 and it feels quite an achievement to have posted more posts than there were weeks this year. In a time where all the blogs that I used to call friends have disappeared, well, it kind of feels good that I have managed to find time to write my musings and about my music discoveries.
I haven't seen any news about the Twee.net poll. Seems this year it won't happen? Kind of sad as it is one of the few traditions that have been running continually since like forever. The dark times of indiepop are coming…
Or maybe not. We'll have to see. This coming year at least we know we'll have a Madrid and NYC Popfests and an Indietracks. That's not too terrible. But upon so many rumours of being the last year of some of these festivals you never know.
Time then for year end lists. I don't like making them but lately I enjoy reading them, seeing how eclectic people are or how they define indiepop by the selections they make. I usually never agree with their lists. Also most of the records selected have been released in the last 6 months. Records released in January or February are almost always forgotten. Have you noticed?
Of course, they might have not listened that gem of a record you know. If people do lists, well, it doesn't mean they had the time to listen to ALL the records you have listened. Perhaps they listened to others, ones you didn't. That is very true and it's definitely a good point. But sometimes you wonder for example how someone who loves indiepop would miss some obvious and important releases this year like say The Spook School second album or the latest album by Club 8? You can't just "skip" those, right?
But aside from that, I still see very little lists when it comes to indiepop. Where are the voices of indiepop fans? They are not on blogs. On Facebook? Possibly, but voices there are barely heard and are lost in time. Websites? No, that costs money. Where then? Nowhere to be found may be the answer. Indiepop this year has become voiceless. We still love the music, we still buy some records, but we've become silent. Oh and that's a shame.
Can we change it next year? I hope so. For a time I thought that Facebook groups could work. There was a bit of excitement about them. But they also fizzled out. Forums? Same thing. Tumblr? Could work, I know Satomi runs a nice Tumblr with music discoveries she makes on bandcamp and soundcloud. But that's more like a picture book. Don't we need to express thoughts and ideas? What happened to fanzines? If they were going to be replaced by books then that's fine. Or by blogs, alright. But they disappeared once again. I see some fanzines coming from the far reaches of indiepop, from Latin America. That's interesting, but seriously how many people are supporting a Spanish language fanzine. Roughly the locals only.
But I do think there was a very bright light this year though that gave us a voice, and it came from Michael White and his lovingly written book "Popkiss". Don't know if the book put indiepop somewhere in the map, not sure about its sales or its reach, but what mattered to me is that it was out there and it is available to anyone. And it is written with passion and also with the smartness of pointing other bands outside the Sarah canon, other labels, other people. Thanks to those connections it makes, anyone who reads the books should become instantly curious search for more information. And that matters a lot. It is not only about the great story behind a great label, but also these small details. And the explanations. And the thrill the author exudes. I just so wish there was more like it out there.
———————————————————
In the next few weeks I'll be ripping some tracks from some 7″ records I own. I finally organized my collection last week and noticed there are a lot of records that I think should have a space here in the blog, part of these obscure and forgotten bands I like to showcase.
The record I picked yesterday night to rip was a 7″ by Magik Roundabout. Don't know nothing about this band really, but last time when I was in Berlin, Uwe told me to get it as I was going to like it. He seemed a bit surprised actually that I didn't know about it.
The record sounds 1991. It has this happy feel, definitely influenced by the baggy music of the time. No wonder the record was released in so many formats and also with so many remixes. According to Discogs there are 6 versions of the same release:
– 12″ on M & G Records (cat. MAGX8)
– 12″ Remixes on M& G Records (MAGXR 8)
– 12″ Promo on M & G Records (MAGX 8 DJ)
– 7″ on M & G Records (MAGS 8) * this is the one I own
– CD single on WAU! Mr. Modo Recordings (MAGCD 8)
– Cassette on M & G Records and Polydor (MAGCS 8)
Now you ask how many versions of the song there are. And that is a very fair question as the records only include the one song in different versions, there is no other song by this band anywhere else I think. Or did they record any other track?
The song I'm talking about is called Everlasting Day. And it's a pretty fine song. But did it really need all these versions? As you know I've never been a fan of remixes and so on. But I guess it was another decade, other times. So we can find:
– Everlasting Day (Bonfire mix 12″)
– Everlasting Day (Vocal Edit 7″)
– Everlasting Day (Instrumental Mix 7″)
– Everlasting Day (Youth's Acappella Edit 7″)
– Everlasting Day (Youth's Dub Mix)
– Everlasting Day (Youth's Mix 12″)
On the 7″ I have I get the Vocal Mix and the Instrumental Mix. The vocal mix is really nice. But what do we know about this band? Not much really.
On the back sleeve we see that the song was written by J. Chong, P. Van Der Fluis and S. Duncan. The record was produced by Ben Watkins, Magik Roundabout and Youth. Vocal production by Andy Caine. The mixes were done by Marius De Vries and Steve SideInyk. Then Magik Roundabout thanks Helen, Molly, Amanda, Caroline, Dave Stephenson & Wau! Mr Modo.  A cryptic message closes the crdits, "An Everlasting Rainbow over the Designers Republic".
We know that M & G Records was founded by Lord Michael Levy with backing from Polygram Records in 1990.
Named using forename initials of Michael Levy and his wife Gilda. Sold to Bertelsmann in October 1999. And that WAU! Mr. Modo Recordin was set up in Sheffield, UK by Alex Paterson and Martin Glover (a.k.a. Youth) in 1988. "W·A·U" stands for "What About Us?" and Mr Modo was Adam Morris, Paterson's manager. Recordings were licensed to Big Life, Gee Street, G-Zone, and M & G Records. Also after leaving 10 Records, System 7 released on Big Life, but the copyright was owned by Weird And Unconventional Records, a subsidiary of WAU! Mr. Modo.
Not familiar with either catalog really.
What about their name? Two theories here, one is:
The Magic Roundabout (known in the original French as Le Manège enchanté) is a Franco-British animated children's television programme created in France in 1963 by Serge Danot, with the help of Ivor Wood and Wood's French wife, Josiane. The series was originally broadcast between 1964 and 1971 on ORTF, originally in black-and-white.
The other, that actually has a connection with the first theory:
The Magic Roundabout in Swindon, England was constructed in 1972 and consists of five mini-roundabouts arranged around a sixth central, anti-clockwise roundabout. Located near the County Ground, home of Swindon Town F.C. Its name comes from the popular children's television series The Magic Roundabout. In 2009 it was voted the fourth scariest junction in Britain, in a poll by Britannia Rescue.
The good news is, if you like the song, it's pretty cheap on Discogs. But I wonder who were behind this song, and if they recorded anything else? Did they play any songs? Were they based in England? In Swindon perhaps? Would be great to learn a little bit about this very obscure recording!
::::::::::::::::::::::::::::::::::::::::::::::::::::::::::::::::::::::::::::::::::::::::::::::