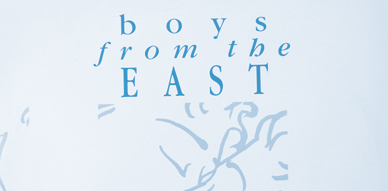 Well last week was quite prolific for the blog. There were five posts overall. Four interviews plus one of those obscure band write-ups I love to do. Can't say I'm too inspired today to write a full-fledged post. You see, I woke up to the news that some tall truck had pass by my street and cut the wire that brings internet at home. After hours with customer service, technical support, and the terrible music they make you listen while waiting for someone to answer I managed to get an appointment for tomorrow morning. Mind you, at first they insisted their only available time for restoring my service was on Saturday. That's five days of waiting. What a terrible service Time Warner.
I was just thinking that this might be right now the longest standing blog about indiepop out there. Could that be right? I mean, none of the blogs that I used to read back in 2008 are still around. Perhaps I am missing something. But if this was the case whatever happened to them? Why did they stop? And then I might ask, because sometimes friends ask me, where do you find out about the latest news about the bands you like, the labels you support?
And I feel it's a very valid question, as I don't even keep up with the trends or news on this blog. This blog is mostly an extension of my record collector habits, which means older music, from the 80s usually, the heyday of indiepop. Sure I listen a lot of new stuff, but as they are still writing their story, I'm not that keen in documenting it that way, with interviews and such. I want to be part of their story, I want to meet them and spend time with these bands, with these friends. It's a bit of a different dynamic. So back to my question, whereabouts you learn what's going on in indiepopworld?
I like that Twee.net has a feed of blogs on their front page. I'm happy that this blog is featured there among others. I've checked the others and though you might  tell me that I'm being a bit fascist about it, they are a bit too broad in their indie spectrum for my taste. I don't care about the 60s much either. Not to read about it at least.
Do you believe it is for us to blame the blogs who offered full album downloads? I feel they do play a big part on it. People got used to it, where words didn't matter, just a link to a mediafire hosted file. Vacuous of course, but extremely easy for those lazy fans that expanded their knowledge thanks to a click of a mouse. It didn't matter the background, who the band were, what inspired them, who they were, where were they based. Who cares, right? In the end is just the same, an MP3. A simplistic way of understanding music, of making sense of indiepop. Truly, I can't think of them as fans. Just hipsters riding the wave.
Perhaps it has to do with that too, indiepop was hip for a little while. With acts like The Pains of Being Pure at Heart or Veronica Falls. Even Camera Obscura. 2007 to 2009 lots of people embraced the sounds of jangle guitars and catchy chorus. These bands became household names for the Urban Outfitters generation. I welcomed the news with happiness, to see more people liking the music I love would have meant better sales, more recognition, and most importantly more bands making this sound. But as history repeats itself, it only lasted for a bit. These people weren't interested in the music or the meaning of indiepop, just about what was cool at the moment. Hipsters. So they just moved on to the next thing. Whatever it is these days? Chill-wave? I'm clueless.
So if there are so little readers around, if the crowd interested in indiepop shrunk, why keep writing? Why keep researching, why keep sharing the knowledge, if you are not going to get any recognition for your work or time? And you might laugh, but there were several bloggers in the indiepop scene that became a bit of household names, not necessarily for their writing skills, but I'm not here to discuss their virtues and defects, at least they existed and in a way that was good.
Sure, platforms like Spotify, might help you discover some new bands with their sort of algorithmic processes to find you similar bands. Same as Last.fm. But really, how many indiepop bands go through the trouble of paying and figuring out how to put their music in these apps? Not many. So yes, if that's how you find your music, you are only touching the tip of an iceberg.
I must say that at this point, for me, the only reasonable and effective way to learn about new music is still word of mouth, or what is the digital age equivalent, the facebook news feed. A friend posting a video of an unknown band, or a soundcloud link, can be the best way to discover a gem of a song. But that's happened since forever. Mix tapes, mix CDs, have been around too.
I'll reformulate the question then, who is making sense of the music? Who is telling you what is good or what is bad? Who is valuing the songs? Does everything have the same quality? Who is actually giving a thought, giving it's real valuable time, to understand and interpret what one is listening? Not in an arbitrary way of course, but an opinion, a not biased judgement one can trust.  Or are we lost in trusting websites like the big P where you get reviews if you pay happily to some marketing genius, thousands to a PR? That's perhaps the big label model, but us, small enthusiasts of indiepop, are we going to forget the long tradition of fanzines, of people who loved so much the music that they would invest their time to write and recommend their favourite songs to like-minded people? Is that's what's coming up? The death of indiepop criteria, where people at forums are happy to say "I think this is indiepop, because I have a broader way of defining the term" or "let's not fight about what indiepop is" like we've become sissies and can't have a passionate discussion of what this represent to us? Like we are going to be apathetic and just agree to everything? All I'm saying is we need more voices. Can someone speak up?
—————————————————————-
After losing twice at the last second Sarah #1 (that is the Pristine Christine single by The Sea Urchins, though I shouldn't be explaining this, right?), I was lucky enough to find a two dollar copy of the Boys From the East's "Brilliant" 7″.
I didn't know about them at all a couple of weeks back. I think I saw them on a Japanese store listing and then found one of their songs on Youtube. I played it. And I liked it. Simple as that. That song was "Brilliant", the A side of the single. The problem was that it was an almost 8 minute remix. A remix by James Cassidy, who according to Discogs has even worked with Catherine Zeta-Jones (?).
The song sounded great, but I needed to listen to the original one. The one on the 7″. Because this remix is the A side of the 12″ version of the single. The 12″ did include the original one, titled "Brilliant (Radio Edit)" as B1. The other song included in both 12″ and 7″ was "Icarus". Though on the 12″ a live version was included.
Both songs are really great. Not exactly in the classic sound of indiepop, but closer to favourite acts like Two People or The Word. You know, a good mix of indiepop and new wave. Class.
This record was released on Final Cut Records and the catalog number was FINC 1. This as far as I know was the only release on the label. So I assume this was the band's own label.
There are some credits for the songs too, though sadly we don't get to know the band members through them: both songs had Ben Doyle and Jon Mallinson as assistant engineers, and were engineered and produced by Tony Harris.
The other bit of important information comes from the address of the label. It's on Clarendon Road, very close to the Wood Green underground stop. North London. So, 1987, North London, that's where and when these guys were around. Not really boys from the east then, but from the north.
The cover credits are for "Big" Gov and "Big" Glenn. There are special thanks to Mick Fitzgerald and Jon Mallinson.
But here is the interesting part. There is another single by Boys from the East. It's not listed on Discogs but it seems that is not difficult to track. Make sure that it does have originally a picture sleeve. There are some places were they sell it without. I have yet to find one for myself though, but hopefully it will happen in the next couple of weeks!
I haven't heard this single but it has on the A side the song "Eastern Eyes" while on the B side it has "Work Hard". This was released on another label, Kirk Records in 1984. Catalog number WF002. I wonder what it sounds like.
And that's all I could find about this great record. Does anyone out there know anything else about this band? Did they have any other releases? Did they play often in London? Who were they? And what happened to then? Get in touch! Would be great to fill in the blanks and know a bit more about Boys from the East.
::::::::::::::::::::::::::::::::::::::::::::::::::::::::::::::::::::::::::::::::::::::::::::::