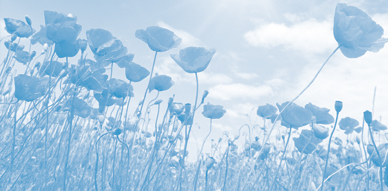 Thanks a lot to Sebastian Voß for the interview! The Grindcore Poppies didn't release anything but two amazing songs on an indiepop compilation called "A View of Our Dreams" on a Serbian label. The songs were so good so I blogged about them some weeks ago. Then Sebastian got in touch and was willing to tell the story of the band! So here it is!
++ Hi Sebastian! Thanks so much for your time. I always liked those two tracks of Grindcore Poppies on the "A View of Our Dreams" compilation, so it's really awesome that we can talk! So how are you? Are you making music these days??
Hej, Roque, I'm fine, thank you. And I'm so incredibly overwhelmed by your interest in my music due to the fact that lots of time have passed since "A View To Our Dreams". Currently I'm still playing bass and drums in a Low-fi-band called Lancaster which sounds a little bit like Pavement, The Wedding Present and early Pastels. Provided that I find enough time I still do some homerecording. If you like, check "The Fisherman And His Soul" at Soundcloud.
++  I always wondered, how come a German band ended up on an indiepop compilation in Serbia? How did that come about?
At the end of the nineties – when digital music was in its infancy – I would upload some of my Grindcore Poppies-tracks at mp3.com. Once upon a time, Nik and Ana from Belgrade ,who were passionate Indiepopfans and genre connaisseurs, wrote me a mail and told me about their compilation plans. They also told me that they found my songs by pure chance and then they would play "This Light Will Always Shine" at an Indieclub venue two or three times and made it a little "hit" in Belgrade. On this occasion they asked if they could take one or two of my songs for their compilation. Because of being part of such an illustrious selection of fantastic bands and musicians it's needless to say that I still feel quite honoured.
++ And those two songs that were on that comp, "This Light Will Always Shine" and "French Cars", if you don't mind, what's the story behind them?
"This light…" is about a chronically desperate girl that I would have a crush on when I was 17.
"French Cars" deals with the question why the hell great French automobile manufacturer Citroen decided to stop its unique corporate design: Citroens had their rear wheels semi covered. When I was a little boy I was obsessed with cars and their distinguishing features. Nowadays, it's nearly impossible to discriminate the European car brands. That makes me sad in an unexcited way, though.
++ Let's go back in time, what was the first band you were involved with? And which other bands aside from Grindcore Poppies you've been in?
In 1992 I met my longterm musical companion André Boße who lived in the neighbouring town and who is a music writer right now. We found out that we had quite the same taste in music and after visiting a Jacobites gig together we started recording together some songs with a little mixing console . Our first band was called Funnybone. We left our hometown and started college in Münster. After a little while we sent a 4-track-demotape and would receive some warm-hearted feedback by the guys of Gleis 22, which is a legendary indie music club. They called us "next Indiepop sensation" and asked us to play a X-mas gig in 1995. Enthusiastically, we definitely accepted – without actually having a proper band. So André and I rallied two friends, Bernd and Sten, who played bass and drums for two or three rehearsals. Although our first gig must have been absolute crap, we would acquire a good reputation as "Münster's cutest Indieband". In 1998 we even had the opportunity to support Nikki Sudden and we had some drinks with him after the gig. Such a nice guy who had been around a lot and who had some great stories! We're still sad that he had passed.
++ When and how did Grindcore Poppies came about? Who were the members and how did you know each other?
Grindcore Poppies was always a home recording project. First quantum leap was the use of a TASCAM-Portastudio and a drum computer in the middle of the nineties. In this time "This time.." was made as a classical bed room recording in my shared apartment. Two years later – together with a friend of mine, Sebastian Haass, who is a truly gifted singer and drummer and who had a rehearsal room and a digital 8-track-mixer –  I recorded a couple of more songs that I've stockpiled the years before. The style would slowly change into a more serious and mature kind of songwriting. I think ten years ago Sebastian had moved back to his hometown Bamberg in Franconia, which is located about 500 km away from here, so we enforcedly stopped recording together.

++ And why the name? Who came up with it? It's so good!
Haha, that name was sheer interesting and funny sounding non-sense!
++ There was another song on Soundcloud called "Fallacious Falling Star". This one is dedicated to Paddy MacAloon. So I wonder who were your influences and what are your favourite indiepop bands from all time?
If I was allowed to name but a few bands and influences I would say Prefab Sprout, The Wedding Present, BMX Bandits and other C86 bands. Some of my favorite indie labels were Creation, Postcard, Sarah, Firestation Tower, Flying Nun.
++ So you are based in Münster, right? How was that place at the time of the Grindcore Poppies? Has it changed much?
There are more than 70.000 college students here and I think Münster is still an interesting place for Indie music lovers. There are lots of fantastic bands and musicians, also a lot of clubs and discotheques.
++ Were there any other like-minded bands in town that you like?
It's always been kind of a collective or a network I've been engaged with. Currently, I would like to recommend Them Cities, Elektrogrill, The Green Apple Sea, Bersarin Quartett.
++ And in general, in Germany, what have been your favourite guitar pop bands all-time?
My favourite German guitar pop bands are Blumfeld, Sharon Stoned, The Notwist, Goldstoned, Busch, Die Zimmermänner… and I could name more and more.
++ Aside from these three songs that we've mentioned, are there any more Grindcore Poppies recordings at all?
About more than twenty songs, I guess, but they are yet unreleased…
++ How did the creative process work for you? What do you remember from the recording sessions for the Grindcore Poppies songs?
Grindcore Poppies was indeed my very first vehicle for songs that I wrote on my own. In 1992 when I was a shy and inhibited wimp and still living in my parents' house I started recording a bunch of songs, even albums which man could euphemistically file under "Psychedelic Folk". I would put two ghettoblasters next to each other for a raw overdubbing technique and I would use drum samples, an acoustic guitar that I taught myself to play when I was 16, a balalaika, glockenspiel, oboe and recorders. The poor recording quality was my definition of punk attitude. And my girlfriend had to endure that albums on a weekly basis.
++ Oh! And did you ever considered making indiepop in German?
Not really…
++ Have you appeared on any other compilations?
Well, I took part on certain compilations and mixtapes as free giveaways.
++ And how come there was never a proper release for the band?
This is a good question. I don't really know. I think that I was too shy, probably. But I really would have had released a 7''.
++ What about gigs? Did you play many with the band? If so which were your favourite gigs and why?
There was no real Grindcore Poppies gig, but I played some of my songs with other bands. From 2002 to 2010 I played in a band called Stars Of Track And Field, later we changed the name to Stars Play Music. We played a small tour supporting Indiepop heroes "Slut" from Ingolstadt promoting our album "Distance Is Necessary" in 2008. Three gigs in a row in Cologne, Hamburg and Berlin, each gig with more than 500 people in the audience. That was a great experience and it was big fun.
++ When and why did the band split? What did you do after?
There were (and are) lots of other bands and projects with the Gleis 22 collective like The Delicious, Stars Play Music, Lancaster and Them Cities. At the moment I play some Grindcore Poppies songs together with two friends of mine in our rehearsal room. It works – and it's great! Well, maybe this will be the beginning of a glorious return 😉 !
++ And aside from music what other hobbies do you like?
Other hobbies aside from music, are you kidding 😉 ? Well, since I'm ten years old I've passionately collected records. I am fascinated by discovering new stuff and back-catalogues. Except this I like hiking and cooking. And – last but not least – I have a little daughter who is nearly two years old. It's such great fun playing with her and showing her how everything works around us. And I really like my job as a consultant medical doctor in a psychotherapeutical day care unit.
++ Tell me a bit about Münster. I was there many years ago for a day, but didn't get someone to point me out what was the best to do there. So tell me, what are the sights that no one should miss? and what about the traditional dish from your town?
Well, it's great to hear that you were in Münster as well and I hope that you had a good impression! Meanwhile I moved to a small village in the affluent area but as I'm working in Münster every day I still appreciate this town very much. It's a large modern city and its clear medieval structure, a varied selection of cultural and academical offerings and – last but not least – the beautiful countryside around makes living here worthwhile. Concerning traditional dishes… ummm- you need to be an omnivore, I think. Westphalian dishes are well known for their rural and "hearty" preparations of various meat products, ham and sausages. F.e. you could taste "Münsterländer Töttchen" (if you dare).
++ And I always ask this to German bands, what's your favourite beer? and football team?
Personally, i mostly like cool and sharp Pilsener, my favourite brand is "Jever" wich is brewed near the Northern Sea in Ostfriesland. Concerning football I cheer on VfB Stuttgart (which causes any true joy at the moment).
++ So let's wrap it here, thanks again! Anything else you'd like to add?
It was a pleasure! Thank you and I wish you all the best!
::::::::::::::::::::::::::::::::::::::::::::::::::::::::::::::::::::::::::::::::::::::::::::::