23
Feb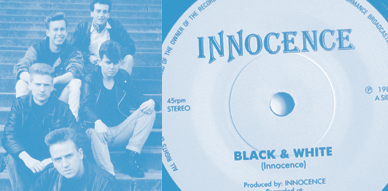 I fly tonight to Madrid! Very excited to go back to Spain and being able to attend Madrid Popfest next Friday and Saturday. I think it will be a very good time seeing friends again and checking out bands that are truly brilliant. So no new posts until March 5th I suppose. As I said on previous posts, now is time to catch up with the blog. I know there have been many posts in the last few weeks, but I've been more curious than usual about the music I love.
But here is the good news. Last post I announced the Salt Lake Alley 7″ that will be released by Cloudberry this spring. I have shared the SoundCloud for the song "Deals at the Crossroads" that is the opening track. Also the Facebook page for the band. But I must say now that you can pre-order the record on our website, on www.cloudberryrecords.com. So this is the way we are starting this year, with The County Fathers and Salt Lake Alley. Isn't it a fantastic start? We are very excited. Next month, in March, I hope to announce our next 7″ by a fab new Mexican band. So keep your eyes peeled for that too!
Now a few more cool pop finds for you to enjoy while you wait for the blog's return!
Birdie: a new Birdie record? Is this for real? Am I dreaming? WIAIWYA is going to be releasing a new 7″ by Debsey Wykes' band! The songs on the record are "Tomorrow" and "Bowling Green", and at this time you can stream the latter. I must say I'm not a fan of the artwork, especially compared to the previous art for all Birdie releases, but in this case it doesn't matter. It is Birdie! And here there will be two new songs for her discography. You can pre-order the record now and it will be released on May 7th.
Famous Problems: thanks to Birdie I am at the WIAIWYA Bandcamp checking the latest of the great label ran by Mr. John Jervis. I don't know who are Famous Problems I must say. But here there's a 10″ record that is slated for April 27th. There is barely any information about this band on the Bandcamp, but on Facebook I see it is kind of an all-stars band including Pam Berry and Mark Flunder. We also know there are going to be 7 songs on the record and right now you can stream the song "Every Girl".
Spearmint: this one is to be released on April 7th. Another 7″ on WIAIWYA that is part of their seven inches club. Two songs, "Senseless (A Stranger)" and "The Music They Love Us to Hate". Again you can stream the 2nd song, the B side. From what I'm reading I notice that for 2018 all these singles that the label will be releasing, which will be 7 of course, will feature seven artists that have been consistantly wonderful for 20 years or more. And Spearmint definitely fits the bill.
Fantasma: I just found out about this band from Lima, Peru, who only have one song on their Bandcamp. The song is also called "Fantasma" and it is really enjoyable. There is very little information about this band. We know that it was formed by Oswald Zapata and it might just be a one-man band. He mentions that he is influenced by shoegaze and jrock and pop.
Man from Delmonte: this is an oldie, but I've only seen this now and thought about sharing it. It is a video of one of my favourite bands ever playing at the TV show Hold Tight ITV in 1987. Filmed at Alton Towers, they do a small interview with Mike West and then the band plays one of their classic songs, "Water in My Eyes". And I'm like wow! I love this band so much, so I just had to share it!
———————————————-
innocence: the state, quality, or fact of being innocent of a crime or offense. lack of guile or corruption; purity. used euphemistically to refer to a person's virginity.
It is a bit of an odd name for a guitar pop band, Innocence. But that is the case of this very obscure band that I'll be focusing today. A band I discovered through the fine blog From a Northern Place some time ago. Yes, I've been looking at some of the bands that are on the blog that I haven't covered on the blog. There are many that are not of my taste, but most usually they are really great choices of obscure guitar pop bands!!
So the aforementioned blog had uploaded the one song by Innocence, "Where I Stand", and scans of their 7″. Was it their only record released? It seems so according to Discogs. And it doesn't even have a catalog number, so it must have been a self-release. No label either. Tough luck. We only know that this record had two songs, "Black & White" on the A side and "Where I Stand" on the B side.
Discogs has no scans of the sleeve, but thanks to this blog we do have access to them. We see on the front of the jacket the name of the band and also a black and white photo of the band. 5 members. We do know the names but we don't know which name corresponds to each other on the photo:
Rich Briggs: vocals
Mark Oldrey: guitar
John Young: keyboards
Paul Bacon: bass
Kevin Stanfield: drums
The songs are credited to be written and produced by the band. They were recorded at Goldust Studios in Bromley, Kent, on February 1989. They were engineered by Mark Dawson. The photo taken on the front was taken by Mark Ingram.
Some lyrics from "Black & White" are printed too, "I will take you there / rivers will run dry / I will follow you / to the black & white". And then we find an address to contact the band in Hornchurch, Essex.
Hornchurch is a suburban town in the London Borough of Havering, East London, England, 15.2 miles (24.5 km) east-northeast of Charing Cross. Historically an ancient parish in the county of Essex, that became the manor and liberty of Havering, Hornchurch shifted from agriculture to other industries with the growing significance of nearby Romford as a market town and centre of administration. As part of the suburban growth of London in the 20th century, Hornchurch significantly expanded and increased in population, becoming an urban district in 1926, and forming part of Greater London since 1965. It is the location of Queen's Theatre, Havering Sixth Form College and Havering College of Further and Higher Education.
I've actually covered a band from Hornchurch before, right? A quick look on my blog and I found that I wrote about The Irregulars, who also hailed from this place! Maybe they were friends? Maybe they shared gigs?
I try to look for the band members, but it ends up being almost impossible. I do find a Richard Briggs living in New Zealand, a John Young and a Mark Oldrey living in London and all of them seem to be friends on Facebook. Perhaps these are the same ones. Or it may just be a coincidence. I may be in the right track. But they aren't connected with Paul or Kevin.
A closer look to the Richard Briggs account I notice he has uploaded a photo with the caption "The Innocence Boys". Bingo! This must be him. He looks like the vocalist indeed. It is combined photo where it shows vocals, roadie, guitar, keys and drums. No bass. Interesting.
But there's not much more on the web about them. That is quite a shame. Of course I wasn't expecting a Soundcloud or a Bandcamp, but perhaps a little writeup, some bio information, something else. They must have written and recorded more than 2 songs. In my case, I've only heard one of the songs, "Where I Stand". I don't own their record yet. I would love a copy of course.
Did they appear on any compilations? Were they involved in any other bands? When and why did they split? Or even when did the band start? Did they play many gigs? How come they self-released their records? Many questions, little answers. This is obscure as it gets.
::::::::::::::::::::::::::::::::::::::::::::::::::::::::::::::::::::::::::::::::::::::::::::::
Listen
Innocence – Where I Stand