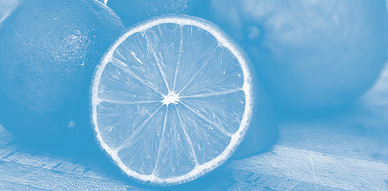 During the early 90s there was a considerable amount of small American pop bands on both coasts. They didn't send and promote their stuff on the BBC. Some of them got played on the infamous college radio across the country, but that doesn't matter as none of them made it big. College radio were all about making you big or not. As expected not many remember these bands today and there's nothing similar as The Leamington Spa series for them. Most probably a compilation of this kind won't ever happen as music sales keep sinking but also because it is almost impossible to find any information about them online.
Citrus Groove was one of these bands. They were a bit luckier though, they got a 7″ out on Marineville Records from Brighton, England. This is from where I've ripped the brilliant Mesmerized, a hypnotic guitar pop song with traces of psychedelia. The B side was the bouncier Merry Go Round. A very fine record on Andy Parker's stable. This was their second single. The first one was "Hit the Ground / Beautiful Thing" which was the first release on Honeychain Records. They had a CD-EP later on this same label called "Sunswayed" and it included 7 songs (2 of them are the singles A sides). I haven't got around the Honeychain releases yet. I will make a wild guess that the label was run by the band, as it seems they were their whole catalog. The label was based in Los Angeles, California. Most probably, the band was based too in this sprawling metropolis; which was home of Aberdeen, Poastal and The Summer Hits. Seems there was a thriving scene maybe a bit similar to today's Yay! Records scene?
Citrus Groove was Gordon on vocals and guitar, John on guitar, James on vocals and bass and Phil on drums. Any other information would be appreciated as always. I can't even find a photo of them to post!
::::::::::::::::::::::::::::::::::::::::::::::::::::::::::::::::::::::::::::::::::::::::::::::
Listen
Citrus Groove – Mesmerized