30
Nov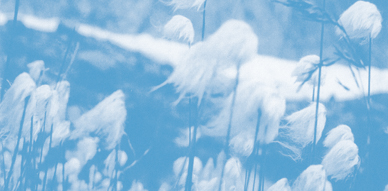 I visited one record store in Lisbon. I can't recall the name now, though it was very close to the Santa Justa lift. It was on the way up (or down) some stairs. I entered without any hope of finding anything, it looked like your usual jazz and oldies records place but after a good look I was to find some fine indiepop records. Sadly I didn't buy any because they were crazy expensive.
For example I found the two Razorcuts LPs on Creation. Both of them were being sold for 25 euros. I believe you can find them cheaper on Discogs or eBay. Then I was surprised to find some 10″s by Anthony Adverse or Marden Hill. Nice records indeed, but again overpriced. So I returned to NYC without any new records.
I also visited the FNAC thinking that it would be similar as in Spain, that I might find some of the latest releases by Elefant. But no, none of them were available. The selection there for indiepop in general was very poor.
But of course that doesn't mean I had a bad vacation! It was terrific, I really loved the country. Buying records wasn't part of the plan for Portugal. It would be if I go to England, Sweden or Germany for sure, but for other countries, I don't go with the mindset of buying records. Of course, if I find something, it would be a treat and would be appreciated.
I have to cover indiepop news too, so can't be just talking about my trip. I'll tell you more next time, but would share my travel route, the cities I visited: Lisbon, Evora, Sintra, Fatima, Obidos, Alcobaça, Batalha, Coimbra and Tomar. So many beautiful places I couldn't visit. Really, 8 full days weren't enough!
There's been a few festival announcements, but I'll start from where I was last post, Madrid Popfest! And yes, I'm looking into going. I need to figure out some things but there is a good chance I will attend. That would be nice, after one long year (2017), not attending any indiepop festivals!
Madrid Popfest will happen on the 2nd and 3rd of March in 2018. That is on a Friday and on a Saturday. That is quite convenient for me, I could return on Sunday and be back to work on Monday. The festival will be held at the Galileo Galilei venue, which I've never been but after Googling, I can say it looks like a good choice.
Some bands have already been announced and for sure my excitement went to another level when I saw that Eggstone was playing. Wow! They had a reunion not so long ago and I believe so far they've played only in Sweden and Germany. Only now they will travel to warmer climes. For me, this seems to be a unique opportunity to see them live as I really doubt they are going to play the US any day soon. So indeed, what a chance to see this legendary band!
Another big band announced is the BMX Bandits. I've seen them a few times. I've always been a fan and I'm sure I've mentioned them on the blog many many times.
Then we have The Tuts, Terry Vs. Tori, Cosmen Adelaida, Melenas and The BV's.
The BV's are a favourite band of mine these days. I've raved about them here time and time again and hopefully I will have some exciting news about them soon!
The Tuts have got a mention too when I've looked into Indietracks lineups years ago. So I'm familiar with them. There are then three bands that haven't had a mention on the blog so I'll have to check them out!
Terry vs. Tori is the one band I'm familiar because my good friend Cris from The Royal Landscaping Society has worked with them. He showed me their music last year and I thought it was really enjoyable. The Sevilla band's latest release dates from May 2017. The "Leap Day" EP is available to stream on their BandCamp and as I was saying earlier, it is great! The band is formed by Erica Pender on vocals and guitar, Manuel Jiménez on guitars, Jose Prieto on bass and Rosa Ponce on drums. Very curious to catch this band live and hopefully get their records which at the moment I don't own any!
Cosmen Adelaida hail from Madrid and have more than a few releases. Their last release also happened this year. Last March they released their 10 song album "Dos Caballos" which I'm listening now for the first time. I must admit I know the band by name for years now, I think they've been around since 2009 or so! But for some reason I never paid attention to their music. Why? I don't have an answer. But well, better late than never, right? Maybe the reason was that they are not strictly indiepop?, I can see their post-punk influences but also influences of La Movida in their sound. But instantly I'm hooked by their punchiness and catchiness. Maybe it is time now for me to go through their back catalogue?
Melenas could be my favourite "new band" from Spain at the moment. This girl group from Pamplona Pop City is formed by Oihana on guitars and vocals, Leire on bass, María on keyboards and Laura on drums. They have just released their album as a vinyl LP and what a debut it is! This self-titled record has 10 songs and it is being released by the very fine Snap Clap Club label from Barcelona. I know I need this record. Should I wait until I can go to Madrid and save postage or have it now? I probably will need it soon because I am loving it. Upbeat, girl vocals, quirky lyrics and catchy melodies. What else can one ask for these days? I'm playing the songs on Bandcamp on loop for hours now!!
————————————————
About to close the international world tour of indiepop review. Time for the USA now, for the 41st band on this special feature where I've been showcasing at least one obscure/lost band from each country that has produced indiepop/guitar pop.
Who doesn't love the sound of Dearly? Those who have heard their pretty music gets hooked. I own two records with their music, their 7″ and the split with the Castaway Stones. Today I was looking at Discogs and saw that there was even an earlier release, a split tape with The Legendary Jim Ruiz. I realize I know very little about them, so I get on detective mode and being the investigation.
It seems this cassette came free with the first issue of a fanzine called Let Us Be Nice To You. The tape had no sleeve but had the tracklist written on the label. I see that the catalog number was LETTUCE 1 and it was released in 1993, but where was this fanzine released? In their native Minneapolis or somewhere else? And who made this zine? Was the band featured on it too? It would be good to know, I'm sure if they were, we'd know many more details about them.
Each band contributed 4 songs. Dearly got the B side and their songs were "Without You", "I'm Breaking Up With Myself", "Anniversary of Nothing" and "Light Headed".
The next year, 1994, would be their proper debut. They were to release a 7″ with two songs, on the A side "Only Betweens" and on the B side, "I Don't Want to Go". The record came out on the classy Grimsey Records (Grimsey 002). Now that I think of, wouldn't it be great to do an interview with Andrea Toolin who ran the label that was named after an Iceland island?
The artwork for the record is credited to Tree of Heaven. The record was produced by Bryan Hanna from The Bomb Pops. Here we also find the names of the people behind Dearly. We have Aaron Lundholm, David Jarosz, Marcel Galang and Matt Gerzema.
I click on each name on Discogs, I find that Aaron had been involved with The Hang-Ups and The Owls. Marcel on the other hand had been in The Autumn Leaves, The Hang-Ups and The Owl while Matt was on The Autumn Leaves too. David doesn't seem to be listed in any other bands.
Their next release wouldn't be until 1998. A split 7″ with The Castaway Stones was released by Brittle Stars Records (Brittle Stars 003). This is a special release as The Castaway Stones is a band that features indiepop legends like Archie Moore or Pam Berry. Dearly appears on this record with the song "No Respect". Here I notice that Aaron Lundholm or David Jarosz don't appear on the credits. Instead it appears like this:
Matt Gerzema on bass, organ and backing vocals
Marcel Galang on vocals and guitar
Bryan Hanna on drums, low whistle, tambourine and backing vocals
Bryan Hanna replaced Aaron and David? I wonder. Bryan also produced this song at Lucky Rocket Studios. The record was mastered by Greg Vaughn and the artwork was designed by Ocean Design.
It is true we know more about their other projects. They are more familiar to all of us, The Bomb Pops, The Autumn Leaves and especially The Hang-Ups. But I'm curious about this project. I have never heard the songs from that split tape and would love to. Were there any other unreleased tracks? What are they doing now? How long did they last as a band?
There are no photos of the band on the web, nor any reviews (only a similar blog post as this by the Shelflife blog). Did they play many gigs? It looks like they were more of a studio project, but who knows? Maybe some of you remember them?
::::::::::::::::::::::::::::::::::::::::::::::::::::::::::::::::::::::::::::::::::::::::::::::
Listen
Dearly – I Don't Want to Go