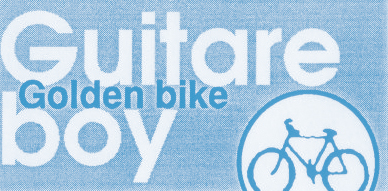 It's getting colder and damper in NYC. It darkens by 4:00pm.
I'm very busy lately. It's hard to find some time to dedicate to one of my loves: indiepop.
But I want to recommend some music that's been sent my way in the last couple of weeks. A bunch of exciting new bands have appeared and I'm pretty impressed by what I hear. Perhaps 2015 won't be as bad as 2014? Listening to these songs I feel there's a good chance that we'll have a good year or record buying, record releasing and gig attending.
The first release I want to recommend is a split tape on Tigre Discs from Spain. I'm not much into cassettes. I have said this a million times. So the plan for now will be to get the tape and MP3s. I'm no fan of MP3s either. But what can you do. You have to understand the economy of indiepop too. The bands that are included in this split are Jessica & the Fletchers from Barcelona and The Prams from NYC.  Jessica & the Fletchers (Fletcher because of Amelia Fletcher obviously), are a young band from Spain that includes members from Pacifico, Univers and Papa Topo. Quite a super group. My favourite song is a classic of theirs, one that I listened in a lo-fi recording on their demo that they handed me at Madrid Popfest two years ago, the song is called "Amelia (te queremos igual)". On top of that I've spotted Toni on a band photo with a Cloudberry shirt. What's not to like? 😉
On the other hand The Prams is a duo formed by Matthew and Victoria. Victoria is known for being the vocalist of Franny & Zooey, the Dominican band, and Matthew has been recording under Secret Beach. Matthew is actually my neighbor. Lives three houses down across the street. He has a very nice collection of female indiepop 7″s, Dolly Mixture, The Avocados, Girls at Our Best, and more. They've recorded some great songs indeed, a bit different from their other projects, and I recommend especially the song "Mess", a cracker.
Then this week I got an email from Pretty Sad who are releasing an album on Shelflife next year. They are promoting a digital only EP on soundcloud at the moment. Again, let's understand the economy. These three songs would be super fabulous on a 7″ indeed, but here's hoping that the 4 songs get included at least as bonus tracks on the CD version of the album. It should be done. They are beautiful songs, where "Wish You Knew", is indeed lovely. Funny though the little info says that the band is scattered "all throughout Europe (Scotland, Denmark and the UK)" call me a geography nerd, but isn't Scotland still part of the UK? In any case, I get that chilly Denmark vibe in the songs. Perhaps in the bass? Three very strong songs that remind me of Champagne Riot, My Favorite and The Bridal Shop.
Next songs I got on my mail were from the new EP by Tempura Nights. Australia's Tempura Nights has in their ranks the lovely Alice who used to be in one of my favourite bands from the last couple of years, Go Violets (who I still dream of re-releasing their EP on vinyl). There are four songs on the new EP, "Brainroof", "Child Model", "Jonas the Sandman" and "RIP Chix". This is a bit of a departure from the sugar coated Go Violets, but is still top quality pop! This has much more distortion! It's noisier! Perhaps a bit like September Girls? I really like the poppier "RIP Chix", that has even a promo video!, and the spooky "Brainroof".
Then another of my favourite bands of the last year, Desperate Journalist, that I discovered back in April thanks to the great Arnar in GBG as he was sporting their white cat t-shirt, are releasing a new album. At this time it's available only digitally at the moment. But if we wait until January there will be a vinyl and CD version. They are promoting the new album with a promo video for the song "Control". Needless to say it's fantastic. Another band I dream putting out even though the sound perhaps it's not really Cloudberry-like. The album is out on a "bigger" label, Fierce Panda, and should be easily found in any store, even Amazon I think. Now I only hope they come and play NYC Popfest next year!
And lastly I got a download link from my good friend Giorgos of The Occasional Flickers with their new album. As a long long fan of his band I can say his new work is definitely one of his best. Such a great songwriter, always touching interesting topics, wish he was a bit more recognized out there (why didn't he play Indietracks this year?). The album I believe will be called "Sleep and the Time in Between". Perhaps the name has to do with his daughter Flora who is still very very young? Maybe lots of sleepless night? Seems like yesterday the first time we started talking. We got introduced through Dimitra. She knew I love Greek indiepop. Giorgos was still living in Greece. Now of course he is settled in Edinburgh. It makes sense, him being such a fan of Scottish pop. Or the time Miguel and me visited Ola and him on my first visit to Scotland. We had gyros at a tiny place called Palmyra. Of course later he would take me to have proper haggis and cullen skink. And then when we went all the way to Loch Ness and Inverness. Good times my friend.  This is definitely a lovely album, will be one of my contenders for 2015 when it gets released.
———————————————————-
Back in the day there was a fanzine in France called Tea Time.  I wasn't around. The year was 1992. Does anyone remember it? It was the sixth number of the fanzine and it seems this was the first time they were releasing a flexi with it.
They "created" a label for this release. They called it Encore. Their first flexi, catalog ENCORE001, was single-sided and included two bands: Stereolab and Guitare Boy. No, our obscure band won't be Stereolab.
I haven't been able yet to buy the record. It's a bit expensive because of the Stereolab connection, that's obvious. $25+ for a flexi is always a bit too much in my book. Especially also because I only care for the song by Guitare Boy. It's not that I don't like Stereolab, I do, but I find more interesting the smaller bands, the underdogs, you know.
My friend Toni says they sound like Poprace, the "other" band of the Acid House Kings in the early 90s. I can see that definitely.
Stereolab contributes two songs, "XXX000" and "High Expectations (demo)". Guitare Boy, paying it's dues, only has one, the gorgeous "Golden Bike".
It's a beautiful song, with distorted guitars, heartfelt lyrics, that reminds me a of a lot of Summershine bands of the period.
The information about this flexi and this band is almost none on the web. We know that Tea Time was based in Arreadon, in France. That's Brittany. The only person from Brittany that likes pop would be Thomas from Pale Spectres. It also seems a very isolated place to harbour any indiepop fans. Mysteries of the world.
There's an insert that comes with the flexi as someone has kindly scanned it on Discogs. In it, Guitare Boy thanks Manu and Arny. I want to think Guitare Boy are French. It would make sense. Where from? Perhaps from Brittany too?
This insert includes the lyrics for their song that starts in very Another Sunny Day fashion, "Girl can you see, the handsome boy with golden bike".
A lovely lovely song that leaves me wondering if they ever recorded any other songs. Would be fantastic to listen to them! And hey, if anyone has any spare copies that would like to trade or sell me for a reasonable price, let me know! Would love to have a proper spin at home!
::::::::::::::::::::::::::::::::::::::::::::::::::::::::::::::::::::::::::::::::::::::::::::::
Listen
Guitare Boy – Golden Bike