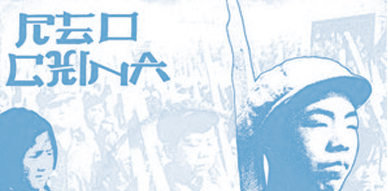 I'm terribly jetlagged as I write this. But hey, I feel the blog and the site needed an update as soon as I was back in NYC.
Sadly during this time that I was on vacation the podcast wasn't posted. I was talking earlier today with Toni and because his responsibilities with school he hadn't had the chance to finish putting together the show. I hope it will be ready this weekend though and I'll let you know possibly through Facebook or on next week's blog post. Immediately after posting the podcast I'll start recording the May episode. May is just around the corner and with it comes Popfest too. So should be pretty busy and exciting as well this coming month.
First thing I've done as I arrived was getting in touch with the pressing plant so I could get the Fibi Frap CDs pressed. So I'm on that, don't you worry. There's been some pre-orders during the time I've been away. I'm very thankful to those who placed them. Looking forward for more of them in the coming weeks. I think the CD should be ready by the end of May or early June as the latest. I really hope I can bring some copies to sell at Popfest.
As many of you know I went on vacations to China. It was my first time in Asia too. I had a blast. It was much better than I expected. From the Great Wall to the Terra Cotta Warrios, to the Temple of Heaven to the Longmen Grottoes. They were two of the most productive weeks I've done when it comes to be a tourist, I went all over, tried all the foods, and visited as many places as possible. I'm exhausted really.
I was also pretty much out of touch of indiepop, though I feel I saw a video on a bus of a Chinese girl covering a Saint Etienne song, though I may have just imagined that. So now it's time for me to catch up as well. But today I want to go over an obscure band, to keep the tradition going, and next week perhaps do a review of up and coming bands. Sounds good? If so, let's move on.
——————————————————
Well, I chose to dig some info about the Irish band Shocking Stockings mostly because they wrote a song called "Red China" and I thought, how proper, it goes pretty well with my last few weeks.
We need to rewind the clock many years. All the way to 1980. To the days when indiepop wasn't a thing. To the days when indiepop was starting to brew. If you are familiar with bands like Scissor Fits, Girls at Our Best, The Mo-Dettes, The Gymslips, The Chefs, etc, etc. The Shocking Stockings will be up your alley. There's that punkie attitude and there's the naiveté too. It's pretty good indeed!
So one release only. In 1980 on the Carrere label (CAR 147). A 45 with two songs, "Red China" and "You Move the Movement" on the B side. Both songs credited to Niall MacMahon and both produced by Phil Chevron. The A side was remixed by Peter Hinton. You can listen to the B side here.
In 2010, Niall macMahon, the leader of the band uploaded a video of him playing "Red China" that year. You can check that here.
The Irish Rock site has a lot of info about the band. It's a good resource definitely starting by the band members:
Bree MacMahon – vocals
Niall MacMahon – guitars, vocals
Dave Bourke – bass guitar
Terry O'Sullivan – drums
There's a bio:
Niall MacMahon was in various obscure outfits with names like Spike, Niall-on & the Shocking Stockings, Gott, The Maidavaleables and Brute Force & The Ignorance.
Shocking Stockings (originally Niall-on & the Shocking Stockings) were a post-punk new-wave band with an ironic repertoire of pastiches that ran from Reggae through Funk and Disco to Rock, with humorous political and/or social commentary lyrics.They released a single on Carrere Records and recorded an LP titled 'Nylon' which was never released (details taken from Hot Press vol.4 nr.2, June 1980).
"Tragi-comic vocals (Beefheart meets Chadbourne meets Dennis of Dr Hook and goes for a stroll around Stephens
Green, Dublin) and clever poignant moving lyrics"–NME
Niall released a solo album in 1988. Folk Roots described it thusly: "He starts off by plundering Ennio Morricone, dips boldly into the eccentric world or reggae folk hero Lee Perry, mercilessly satirises the British ruling class,
and winds up with a veritable masterpiece of bitter-sweetness about Ireland and the lot of the emigré.
Fashionably enough it sounds like a demo (which is occasionally a bit of a shame, especially when you have a song as realistic and movingly unromantic as Don't Ever Take Me Back Across To Ireland). Plenty of people are doing this now, but this is cheerfully random enough not to sound contrived or self-conscious. The opening track,
El Sid's, for example, isn't as funny as you initially imagine it, but is about football hooliganism
draped in the arrangement of a tacky spaghetti western. Then again, Like An Alien has him  sounding like a dead ringer for Warren Zevon."– Folk Roots Magazine, August 1988.
About that album we know it was released both in LP and tape format and included 7 songs. They were produced by Philip Chevron, Joe Foster and Niall MacMahon. Would it be the same Joe Foster we all know?
A 1997 release is credited as "related". It's by the band Lila and the release name was "Damn the Colours". It was released on MTH Records in the UK. It was an album of Niall's songs recorded by Lila MacMahon in various 90s dance genres.
Last stop is the website of Mosa Records, a label that seems to do digital releases based in Spain but run by Irish people. On an update dating November 2nd of 2012, they announce the release of the Shocking Stockings album "Nylon" as a digital release. I, of course, have never bought anything from iTunes and don't plan doing it. This means I won't be able to listen to the whole songs (you can listen to clips on the site). I would be more than happy to pay the same amount of money or more for a physical release. I wouldn't mind even if it's a handmade CD. But Mp3s? Ugh! But anyhow, this release includes, I'm assuming, all their recorded output: "Police Questions", "She", "White Eggs", "Red China", The Tony", "Axeman", Sad Politician", "You the Movement", "Hounted House", "Pose" and "Plastic Rock".
The 7″ they released seems not too difficult to find according to Discogs. I still haven't got it, but I plan getting it as fast as nice copy appears online. It doesn't seem like an expensive record either. Which is good. But what about the rest of the songs? Will they ever be released properly? I would love that. Anyone remembers anything else about this band? Were there more recordings? Any compilation appearances perhaps? Would love to know more!
::::::::::::::::::::::::::::::::::::::::::::::::::::::::::::::::::::::::::::::::::::::::::::::
Listen
Shocking Stockings – Red China