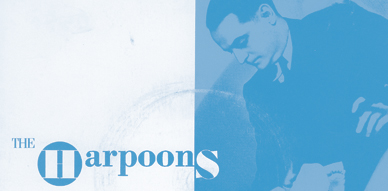 Is it really two weeks until Indietracks?
This year the festival is happening in early July, trying not to clash with the London Olympics. The torch will still be going from town to town while we party and a parade of grannies and celebrities will be carrying it, crossing steel bridges and posing in front of sky high cathedrals. Who cares about the Olympics, Beckham won't be playing, right? And anyways, we'll be in Derby of all places. And this year I'm staying in Mansfield, not Alfreton, which is a big change for me and I don't know how will that work. And that's because the Travelodge in Alfreton was my headquarters for the last two years, were the breakfasts at Little Chef were appalling but much needed, and the late night wine drinking with Andreas and Nana at the picnic table on the porch were nothing but memorable. And now, because some geniuses booked every single room of the Travelodge way in advance, I couldn't find a space. And so, as the Premier Inn in Alfreton was also fully booked, the third closest hotel was my choice: Mansfield. Because I'm not camping. Ever.
Happily some friends will also stay at Mansfield which means that sharing a cab won't be a problem. But, how well it will work? Probably cabs will be over 10 pounds. And then, I wonder how long does it take from this hotel to Butterley Station. Stuff to figure out. Figuring it out starting Saturday. Because Friday we'll probably miss it. Our train doesn't arrive to Alfreton until 9:30pm. And I feel going to the festival for just an hour or two, doesn't make much sense at that point. Jet-lagged.  Traveling all day. A good sleep and rest might be the best idea at that point. Waking up early would be great, head to Tesco and supply ourselves with Diet Coke and other important nutritious elements. But I won't count with waking up early. We'll give it a shot. Most probably waking up around 10am and heading for breakfast around 11am. Cristóbal has been raving about the breakfast at the Mansfield Premier Inn. As much as I love British breakfast, I can only have it once a year. It's a heart attack. Sausage, bacon, egg, hash browns, toast, brown sauce, etc, etc. Delicious. But only once a year. Indietracks time.
Some days ago I made a list of the gigs I plan to attend. There are a couple of clashes like always. Clashes that make me worry, that wish I had the ability to multiply myself; clashes that annoy me, clashes that shouldn't happen. Though they will happen, always. It's impossible, unless everyone shared the same music taste. During the last couple of weeks I did my homework as well. I listened to every single band playing the festival, especially, and in detail, those that I didn't know, that have been under the radar. And well, they've been under my radar for a reason clearly. No surprises there. And I went and listened some of them again and again because my dear friend Jennifer told me that I would like them, that they are great, that some have even political lyrics, but no. They didn't make me feel an urge to release their music. Yeah, that's the bar I have now. If I want or not to release their music. It doesn't mean that I will do that of course. But it's more like, if I had the money, if I had the time, and if the band was willing, will I release it? And if the answer is yes. Then, I like the band, it's worth of 40 minutes and warm beer on the front row, holding the metal fence and clapping in between every single song.
So Friday. It makes me very sad to miss The School. Their song "Let it Slip" is a modern indiepop classic and a favourite of mine for a couple of years now. And their song repertoire is not far behind. But well, here I'm crossing fingers that they are booked to NYC Popfest next year. Because that's the only festival I attend next year.
Moving onto Saturday.
Arriving at the festival grounds around lunch time would be perfect. The first band I want to see is not playing until 2pm, so there will be some time to hang out, say hello to friends, and perhaps grab a bite. Wonder what will be the lunch options this year. Will there be at last a proper sandwich place, with real hamburgers? Or instead of vegetarian indian, maybe I can find some chicken tikka? Or what about a kebab truck? I think that would be a big hit. But then, probably the options will be the same. Though, I keep crossing my fingers.
At 2pm Vacaciones will be playing and it feels a bit like a dream. How many years listening to Vacaciones. How many years since they split. But now suddenly they decide to come back. Perhaps it was because the Japanese release of the double CD including all their Elefant recordings? It wouldn't be a surprise if that sparked it. The CD is a must have for anyone that loves pop. It's indispensable. More than a decade since they started playing in their native Murcia, the band of the great Rafa Skam is ready to charm the English crowd. Songs like "Poppy Girl", "No Me Digas Que Me Quieres", "Espero una Respuesta", are already classic songs in my book, and for the first time, I'll be able to sing-a-long. And LOUD!
As soon as Vacaciones gig is over, it's time for Evans the Death. Actually I'm listening to their album while I write this post. It's a great debut album, though I miss a bit the lack of production of their demos. But nothing you can do about this, it's meant to happen.  Since releasing "Catch Your Cold" on the compilation"Do You Think It Will Snow Tonight?" I became a big fan of the band. Young and talented. With bright songs, catchy, and fun. It didn't take long for a bigger label, than Cloudberry, to offer a release, and well, nowadays they are releasing their music on Fortuna Pop and Slumberland. I never got around to offer them a 7″, something I would have loved. But that's ok. Now they have 2 7″s out and an album, all of them really fantastic. I feel they could get even bigger. I have seen them before already, at London Popfest, when they played among the first bands and the 100 Club was nearly empty. I feel at Indietracks they'll have a much bigger crowd as they are not to be missed. My new favourite song of theirs is "Wet Blanket".
By 4:40pm half of my wishes come true. Also half the reason that I traveled to Indietracks. Half a reason that made me decide that this will be my last festival. One of my favourite bands of the last 10 years or so. Liechtenstein. Where can I start? I guess back in 2006? That's when I heard for the first time "Stalking Skills" on myspace. It was AMAZING. When I put together that same year a tape called C-06, I had to include it. Liechtenstein re-recorded the song for me. And the rest is history. Later they will release a couple of 7″s in their own label Fraction Discs, penning more indiepop classics for the ages, like the super fabulous "Passion for Water". And also two strong and dazzling albums would see the light of day. During all this time, even though I've seen the members around, especially dear Renée, who actually I saw play solo once, I've never managed to catch Liechtenstein live. And I've been close, very close, like that one time that they came to NYC Popfest and I had to cancel at last minute my flight for personal reasons. And it's been like that, always. But at last, I'm heading over the UK, I got convinced that I had to buy a plane ticket there, when I saw they were going to play. After that, I would have seen all modern bands that I like, and I don't see the point of traveling to attend any other festivals.  But I still have the wish of releasing Liechtenstein again, a proper release this time. No compilation. I love them. So much.
At 5:20pm, hopefully, I can make it to Bart Cummings and Pam Berry's gig. They will play at the church and probably it will be packed. Two big names, in a tiny tiny place. So what's the solution? Probably sit on the grass area next to the church and listen from there. Peek through the windows? We'll see. This could be a magical moment for many, including me. Bart is releasing a new EP soon on Matinée, and from the promo song that's been around, I can say it promises a lot. Hopefully it will be sold at Indietracks and I can get Bart to sign it for me. Should be nice to see Bart after that time in Berlin when we barely talked.
If I'm still outside the church by 5:40pm (which is the most certain thing at this year's Indietracks), I'll head to Gold-Bears. It's true, I've seen them many times by now, but they are always fun to watch. Jeremy and company know how to put a show full of ramshackle guitars and fast-paced indiepop a la This Poison! If you've never seen them before. Don't miss them. There is no one around playing this kind of frantic indiepop. And, you must know, they released last years' best album.
At 6:20 I will head to see Joanna Gruesome for 20 minutes. I enjoy them, but I have mixed feelings. I find them charming, but nothing special. Their music sounds like the 90s, but for some reason I'm compelled to watch them. I think it's because the girl/boy vocals. They are catchy and very poppy. My friends tell me that live they don't have a girl singing. That is not a good sign. I'll check them out, and see if they convince me. If not, heading straight to the Jasmine Minks at 6:40. This may be my first clash, only if Joanna Gruesome are good enough. The Jasmine Minks for sure are fantastic, but I could miss a bit of their gig just because I saw them last year already. But if I don't have to miss any Jasmine Minks that's fine with me too. To sing "Cut me Deep", "Cold Heart", or the INDIEPOP-HIT "Think!", is life-affirming. Front row at the Jasmine Minks is what I recommend. They sounded glorious last year, no reason for them not to this year.
And now it's time for the headliners. Both I've seen before. Go Sailor, once, at NYC Popfest, whereas Veronica Falls, like six times, all over the world. Both are great bands, and have plenty of hit songs. Songs that should be dancefloor fillers. And most of you will be watching them too. You know how good they are. So I'll see you there. And we'll have a beer.Then head to Librarians Wanted disco, to dance a bit. After an hour or so, Indietracks last train to Butterley will be leaving and our festival day will be over. Nostalgia will embrace us all and we won't want to fall asleep, never wanting this day to be over. Just waiting for one final Indietracks day, Sunday.
But Sunday, let's leave Sunday for next week.
——————————————————————————-
Now onto our obscure band of the week: The Harpoons.
HARPOON: 1610s, from Fr. harpon, from O.Fr. harpon "cramp iron, clamp, clasp" (described as a mason's tool for fastening stones together), from harper "to grapple, grasp," possibly of Germanic origin, or from L. harpa- "hook" (cf. harpagonem "grappling hook," from Gk. *harpagon, related to harpe "sickle"). Earlier harping-iron (mid-15c.). Sense and spelling perhaps influenced by Dutch (cf. M.Du. harpoen) or Basque, the language of the first whaling peoples, who often accompanied English sailors on their early expeditions.
A harpoon is a long spear-like instrument used in fishing to catch fish or large marine mammals such as whales. It accomplishes this task by impaling the target animal, allowing the fishermen to use a rope or chain attached to the butt of the projectile to catch the animal. A harpoon can also be used as a weapon.
Some of you might remember an interview I did to Bristol's Rorschach. The latter had formed from the ashes of The Harpoons. I tried interviewing the guys again about The Harpoons but never heard from them again. Anyhow, I think everyone should be aware of their one and only 7″ they released, "Tunnel Child / Cindy Storm". Why? Because it's fantastic proto-indie-pop. Yeah, I'm coining a new term here. But you'll understand me when you listen to it. It was back in 1984 when this was released, and they were ahead of their time. "Tunnel Child" is pure bliss of guitar pop, with trumpets, great lyrics, and trumpets, and choruses. Just how I love my indiepop.
On that interview we talked some bits and pieces about The Harpoons:
Yabbo: From what I remember Jon Brokenbrow (the Harpoon's drummer) had quit and we decided to start a new band (Rorschach) with the same line up – but with Cris Warren on drums. Geoff and I had become friendly with Cris while out busking in Bristol. Cris would tag along sometimes and play harmonica.
Geoff: the Harpoons had run their natural course. The new line up and material was a lot fresher and more punchy.
Yabbo: Geoff is my oldest friend – we met at primary school when we were little children. I met Pete Stillman when I was about 14 and thethree of us pretty much learnt guitar together – often practising at ourhomes. We had a lot of very poor quality equipment. Because we were all learning at the same time I think it was easier. Geoff and I met Scott in an old nightclub in Bristol called 'Yesterdays'. We were looking fora new singer for the Harpoons and we went up to various good looking blokes and asked them if they could sing – one of them was Scott. I seemto remember that he never got in touch, but then we met him again at a party and it came together. He was a good front man – handsome and charismatic – and he could sing.
The band was formed by most of the guys that went to form Rorschach indeed. It had Geof on bass, Yabsley (Yabbo) on guitar, Pete on guitar, Dominic on vocals and Jon on drums. On the single they got the help from Tom on Sax and Ian on trumpet. The record was produced by Steve Street (is it Stephen Street?) and the sleeve came courtesy from a guy called Phil. The single was recorded at SAM Studios in Bristol, their hometown.
The record is dedicated to "Andy Jones and those Pineapple days". A bio on the Bristol Archive Records site clears what this means:
Formed out of the ashes of Fishponds-based goofy garage band 'Groovy Pineapple' with the departure of their drummer to art school in 1983, the Harpoons (with Pete Stillman on lead guitar, Steve Yabsley on rhythm guitar, Geoff Gorton on bass, Jon Brokenbrow on drums, and Dominic Fitzpatrick on vocals for the single, later replaced by Scott Jarrold after joining Shrewd) were a regular feature on Bristol's pub rock and club circuit in the early 1980's, playing frequently at the Western Star Domino Club, the Granary, the Bristol Bridge Inn and the Thekla as well as at other less typical venues, including a memorable gig at Glenside Psychiatric Hospital!
A session for Janice Long's Radio 1 show recorded at the Abbey Road studios in 1983 led to a growing fan base, with the band's double A-side single 'Cindy Storm / Tunnel Child' produced by Steve Street receiving extensive air play on late night national radio. A tour was arranged, with the band playing at such far-flung venues (for a Bristol band) as Dingwalls in London, and Southampton University. Their exuberant, guitar-driven sound with psychedelic touches, with many of their lyrics penned by Steve Yabsley, the popular BBC Radio Bristol presenter, continued on after the departure of drummer Jon Brokenbrow when the band reformed as Rorschach (with Michele Schillace on drums, who would later play for Portishead), and later as Santa Cruz, who signed to MCA and produced one album before disbanding in the late 1990s.
And that's about all the information about the band online. It'd be great to hear more from the Rorschach guys, but if any of you have any more information about The Harpoons, if you ever saw them live, or any other anecdotes please share!
::::::::::::::::::::::::::::::::::::::::::::::::::::::::::::::::::::::::::::::::::::::::::::::
Listen
The Harpoons – Tunnel Child