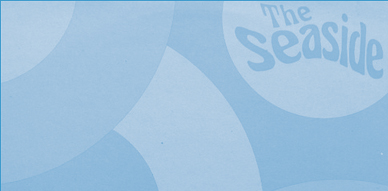 A few of you might have already seen on Facebook that I'm working on a Some Other Day retrospective compilation for the Cloudberry Cake Kitchen. I do have to ask you for some patience though! There are still a few more steps before it's ready, and we have some records we are putting out in the next few months so, I think this compilation will be ready by the end of the year. Definitely.
Aside from that we have at least 3 7″s already in the pipeline. Cloudberry is very busy, and we hope you can keep supporting us the way you do. It's the only way we can keep helping bands put out their magnificent sounds!
The last week I've seen so many new videos by indiepop bands. I don't know exactly why. I want to do a review and recommend them to all of you but I know I have promised the final chapter of my NYC Popfest review. So I'll try to keep in mind, remember, that idea for next week (hopefully there are even more new videos too). But today let's see what I can remember from that Sunday almost a month ago where everyone was in awe for such historic, classic, legendary bands!
Sunday, as it has become a tradition for me, as long as Popfest is held at Littlefield, I go to Ghenet, an Ethiopian restaurant just a few blocks down on the main street. We met there with Alex as well, like last year, and we had our tibs and injera, spices and all. It was delicious. At Littlefield for some reason I always have Shiner Bock beers. It's not exactly the best beer in the universe but it's the only thing here in NYC that gives me nostalgia for the months I lived in Texas back in 2005.
On the way to Littlefield, crossed paths with Hampus, Alpaca Sports' drummer, who lives quite close. He wasn't going to Popfest but just came from rehearsing for another band in the city. I don't know what got into me, that I surprised him, he wasn't expecting me showing up like that and I gave him a big scare!
When we arrived Lake Ruth was playing. I liked what I had hear on the web, but I wasn't captured totally by their live gig. It was nice though, and soothing. It was a good way to start the evening for me. I was already very tired because of the past days, legs hurt even. I'm becoming old! So after a while we went and sat down at the front room. There Kevin was making portraits of people, at the time he was doing Maz's. I think he was charging a dollar per portrait. Maz didn't come out that good, but the next one he did was dead on.
I met some people that evening, I met one of the Catholic Easter Colors boys that was very kind. Also I met a friend from the Soulseek days, from Ohio. Then more people at the small patio outside too were very friendly but I can't remember their names now. Then it was very cool to talk for a while with Mary from Even as We Speak. I even took my fan photo with her. Getting older but I'm not changing!
We went for a walk. Mariana needed some coffee. The day was quite nice. But we were tired still. I don't drink coffee, so I had to get myself together and get some strength from somewhere. Beer probably. When it was time for Secret Shine, I think the excitement started to grow on me.
I had seen Secret Shine a couple of times already. First time a long time ago in Berlin. They even invited me to the backstage and it was the first time they even met me! It was thanks to my friend Andi of course, the same who released their last 7″ that I actually have here on the distro on the website. Last time I saw them was at Indietracks. That was great as well. I remember buying a flexi from them last time there at the merch stall. They are always so great. Funny enough today I just lost an eBay bid for the "Ephemeral" 7″, one of the few Sarahs I'm missing. Oh well…
They opened with "Burning Star"s and of course closed their set with "Loveblind". What an end was that! The guitars were just ringing! "Drift Away", "Perfect Life"," Into the Ether", were a few of the songs they played. I got their setlist, written on a paper towel. Not the most glamorous setlist I've gotten, but I've gotten worse.
Next were Even as We Speak, Secret Shine's labelmates. As I had said before this was the band I was looking forward the most. Because I love their songs, and also because of geography, chances are that this was going to be my one and only chance for me to see them. Sure I can travel to Australia, but for them to be playing a gig at the same time? Difficult! So, there I was all so giddy. And then the band came out dressed as marsupials, in the most surprising entrance to stage I've ever seen an indiepop band!
If I can remember correctly, Julian was dressed as a kangaroo, Mary as a koala, Matt as a platypus, but can't remember what the rest were dressed as. I know there's videos but the rest of the band look a bit far away and I can't distinguish what animal they are. Maybe some of you can help me? Anyhow, why not start with "One Step Forward"?
Then the classics, "Blue Suburban Skies", "Nothing Ever Happens", and after a couple more songs, we got a beautiful rendition of The Go-Betweens "Right Here". That was fantastic. The show was only getting better and better. Mary would invite two people from stage to learn some steps and sing along. Then she would ask the stage what song did we prefer, "Bizarre Love Triangle" or "Blue Eyes"? The crowd of course wanted the original song, not the cover song!
And to end the night, why not get Vernon and Cris to join the band to dance and sing and have fun on stage? Why not! That was fab! Definitely my favourite gig, and not just because of the music. I loved the communication between band and fans, how they prepared the gig with the costumes, and that they had even prepared a special cover song for the occasion. I think Popfest gigs have the potential to be special, because the fans know the songs and are fans of the bands, so when a band goes the extra mile it becomes at least for me, a gig to never forget, a legendary gig in my book. This was one for sure.
We had already secured a good spot on the front by now. And that was good. But we got so hungry. We decided to go as fast as possible to get some dinner and come back running for The Railway Children. The thing was, interesting for me, that The Railway Children had the most fans in all Popfest. Mostly older people that had been listening to them on college radio. As I didn't grow up here I wasn't aware of this. We grabbed some fast tacos, very mediocre to say the least, at Oaxaca, and then we arrived just when the band was playing "Every Beat of the Heart". Lucky! That is perhaps my favourite song of theirs. I'm not a super fan as I said, but I like them, but because of that I decided to stay at the back and leave the super fans have the better places on the floor. This meant of course, no setlist for me.
The last band was The Chills. Oh dear. How exciting to see them again after seeing them in London a couple of years back. That time was amazing, with the great company of Jennifer, Miguel, Miguel #2, Christos and Matthew. Now it was time for New York, and what a gig it was. It was long, they played so many hits, a lot of songs from their last album (that I think is VERY good if you haven't checked out).
I think the moment everyone got the chills (sorry for the bad pun), was when they played "Pink Frost". What a moment that was. They also played songs like "Wet Blanket", "Doledrums", "I Love My Leather Jacket" and they closed their fabulous set with the incomparable "Heavenly Pop Hit". Before the encore someone was about to take the setlist! And I'm all so shy asking if I can have it! That I tried so hard in London to get it, but it was impossible. He was very kind and told me that if he could take a photo, I could have it! Fantastic!! Then the band came back and the guitar player was, "oh! where's my setlist, someone stole my setlist already!". I kept quiet!! It was the first time I see a band ask for their setlist for the encore, don't they already know what they are playing?
I found later the guy who gave me the setlist and gave him one CD as a gift. But he already had it! Amazing! He already knew about Cloudberry and all. So I gave him another, I hope he liked it!
A fanboy photo with Martin Philipps was next. Of course. A little chat were he told me that the plan is for The Chill come back next year for bigger concerts. Oh wow, I hope so! Then saying goodbye to everyone. To Vernon, to Cris. It was a bit of a bittersweet night. Great gigs, great fun, but always saying goodbye to friends that one doesn't see as often as one would like.
———————————————————–
I got a message the other day on Facebook asking me about a band from Sheffield, from the 80s, called The Seaside. I was told that their one EP was brilliant, bloody brilliant, and that they recorded even more stuff. I was curious and I started to dig.
Sheffield has been a fantastic city when it comes to indiepop. A lot of great bands hail from there. Just lately of course I released The Suncharms compilation. They are from there. But who were these The Seaside whose only EP dates from 1991?
Their EP included two songs on the A side, "Idolise" and "Completely". The first's lyrics are credited to a Stan. The second to a Clix. On the B side we find "Wild C. Wilder", lyrics by Clix and Rhinow. We don't know the complete names sadly. I ordered the record this past week, but doubt they will shed more light on the names or any other details.
The record was composed by The Seaside, the engineer was Pete Stewart who had also worked with bands like Pulp, The Comsat Angels, Harbourkings, and even Take That. Mastered by Metalwork (MAX) and the producer was John Avery. It was recorded at Axis Studios in Sheffield.
The record came out on the Vlaw label (VLAW ONE). As you can imagine the label only released this one single. Safe to assume it was the band's own label? Probably.
A blog called The Independent Music Review is the only other place where I found anything written about them. The reviewer says that the music sounds like flower power, like if it came from the 60s but it's really from the early 90s. That this is a gem that never got past the mainstream baggy madchester that was reigning at the time. He mentions too that the band may have released a track on a single alongside March to the Grave, but it is only his speculation. Well, about this I have no clue. Maybe someone knows?
What I do know is that they contributed one song called "Begging Bowl" to a compilation on spinART Records in 1995. The compilation is called "LemonLime volume One… A Pop Compilation", and it includes of course a lot of great bands like Holiday Flyer or Bomb Pops. I have a few compilations on spinART, sadly I'm missing this one. Should I track it down just for this song?
Then on Youtube our last hints. "Idolise" and "Wild C. Wilder" have been uploaded. On the "Idolise" upload I see that there used to be a The Seaside Facebook page at some point but it doesn't exist anymore. A person remembers that one of the members used to work in Warp Records and another one lived in Greenhill.
Another fan mentions seeing them supporting The Dylans at the Borderline.
And that's about it on the web about The Seaside. The name of the band doesn't help much either for googling them. But maybe some of you remember them, and went to their gigs, or had some demo tapes or more recordings. I wonder what happened to them, if they had been in bands before or after, and where are they now?
::::::::::::::::::::::::::::::::::::::::::::::::::::::::::::::::::::::::::::::::::::::::::::::
Listen
The Seaside – Idolise