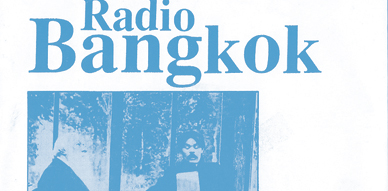 Another week of little noise in the indiepop world as we approach Christmas. Some year end lists start to appear and I see the same names over and over, Spook School and Chorusgirl. To be honest I haven't heard the full albums yet, but I've heard some of the songs included in them and they are ace. Then I'm not surprised. The other bands people mention, sadly I don't care about them.
I see some people suggesting good bands, great records. For example Jessica and The Fletchers or The Sun Days debut albums. The Brits and the Americans don't pick up these suggestions. They disdain them, and keep praising mediocre bands. Is it all about being British these days? If you are not, no one will care about you? Perhaps. I can't say it's like this, but seems this way at least.
Previously there was  bit more openness. In a far fetched analogy I could think of the anti-immigrant sentiment in Europe. But that's not it. Definitely not. But there is a conservative approach in the indiepop scene at the moment. It feels like that. People are forgetting amazing releases this year. I'm not one of making year end lists. I feel they always tend to forget the best records and only praise the ones released in the last quarter of the year. That annoys me. But, then I wonder that possibly it has to do with the time available for people to listen and find new music?
Do we work so much? Or have we gotten old and have less curiosity, or house chores are just eating up our leisure time? There's a Club 8 album this year. Has it been that horrible that no one mentions them? Or that The Legends record? I mean, they were big names in the indiepop scene for such a long time. To see no mention to them surprises me.
At Popfest we had such a great time with Brideshead. They put out a superb album. But then they are German. Brits are not willing to listen to them? What about Los Bonsáis? Cola Jet Set? Persian Rugs? Sleuth? Tiny Fireflies? Alpaca Sports? Iko Chérie? And more and more and more? Even in the US, Expert Alterations put out a very enjoyable record.
And even from their isles, The School, Horsebeach and Desperate Journalist were putting out great songs. So, what's the matter? If the Twee.net polls opens up this year, I think one will have a better idea of what's going on. I'm still in between two answers to the big question, one being that we've fallen into lazyness, the other being that we indiepop have lost our rebelious soul and now celebrate the likes of Courtney Barnett and other similar dumb stuff that the hipster crowd love.
————————————————
It's not often that I cover Belgian bands on the blog. So why not do it today?
Have you ever heard of Radio Bangkok? I have, but only recently, thanks to Youtube really. There are two songs uploaded, "Brilliant Books" and "Johnny Jones" and I like them a lot!
What do they remind me of? I'm thinking of The Driscolls perhaps? 80s indiepop for sure, funny lyrics and catchy choruses. Up my street for sure.
What do I know about them? Barely anything. I guess there's not much written about them online. I don't own the records, which is a shame. I wonder how easy are they to find. Maybe if I was to go to Belgium I could find them in the discount bins of the record stores. They seem a bit too obscure to be popular and sought after? But maybe I'm wrong? Would love to own them anyway!
Would love to hear all their songs. From what I know, thanks to Discogs, their recorded output are 7 songs. Maybe there are more? Maybe demo tapes? Who knows. But between 1993 and 1994 we know they released 3 singles. Two vinyl, one CD.
The three of them were released on Motorpshycho Records. I'm assuming this was their own label. There are no other releases in their catalog, at least on Discogs. The first release they did was "Brilliant Books" on the A side and "No One in the World" on the B side. This was catalog 93-S-001. This is naive pop at it's best. The back cover comes with the lyrics for both songs and a photo of the "band". Well, it's really three old dudes that definitely aren't in the band! From the sleeve we know that the band was formed by:
Koen Wostyn on vocals, guitar and bluesharp
Kristof Ysabie on bass and vocals
Marc Lambert on drums, piano and vocals
This first record was produced by Dostoevsky and his Team. The songs were written by Wostyn and we also get the chords for both songs, so anyone can learn and play the songs.
Second single was "Johnny Jones" on the A side and "Liza Liza" on the B side. Catalog number was 93-X-002. This time they give credit for production to the Beat Messiahs. Funny guys.
The Side A was engineered by Staf Verbeek at Umbrella in Ghent whilst the B side was recorded live at The Wostyn Residency. Also in Ghent. Thus we know now that the band was based in this city.
Ghent is a city and a municipality located in the Flemish Region of Belgium. It is the capital and largest city of the East Flanders province. The city started as a settlement at the confluence of the Rivers Scheldt and Leie and in the late Middle Ages became one of the largest and richest cities of northern Europe with some 50,000 people in 1300. Today it is a busy city with a port and a university.
Now on the back cover we find again the lyrics and the chords for the two songs. Also we find a Pop Quiz asking who is on the cover. Very easy answer, it's Elvis. Of course, on the options we get as answers, we would have to pick C, Someone Else.
Last single was on a CD and it included three songs: "A Hell of a Bullet (Is Gonna Be Shot", "No One in the World" and " Revolution N°9″. The last song being a cover of The Beatles. Now we don't get any chords, just the lyrics for the first song. Again the record has been produced by The Beat Messiahs.
"A Hell of a Bullet (Is Gonna Be Shot)" was recorded and engineered at Umbrella by Staf Verbeek. The other two songs were recorded on a 4-track at Koen Wostyn's home. Additional noises and heavy breathing on the Beatles cover were done by Lieven Vandewoestyne and Armand Bourgoignie.
That's all there really is online. Perhaps some of you are better detectives than me and can find out if they put out any other records. Or perhaps if they were involved with any bands before or after Radio Bangkok. And why the name? Googling, I can find it was a popular radio programme in Argentina in the 80s. Would that be a connection with the band? Let me know if you know anything else about this obscure band from Ghent!
:::::::::::::::::::::::::::::::::::::::::::::::::::::::::::::::::::::::::::::::::::::::::::::