31
Jul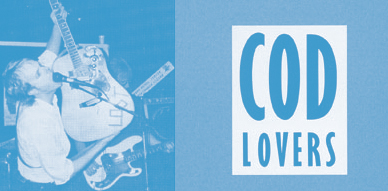 It is almost August now and I have a few things to share with you as I mentioned on my last post. I said I had 4 more items to share with you, but actually there might be more. Every day there's a new thing of course. So let's get straight to it.
Last week I was recommending the new songs by Stars in Coma. Songs that will appear in the band's forthcoming album. I shared a Soundcloud link for the second single for the "Escapist Partisans" album, "Ten Years". Well, almost immediately André Brorsson, the man behind Stars in Coma, got in touch and told me "Ten Years" has a video now. The video is really pretty, it was shot in Portugal, and that makes me excited as Portugal will be the destination of my next vacation.
Dylan Thomas is a band from San José, Costa Rica. Last week I was introduced to their latest EP, "Suceso en la Plaza" through the Latin American Twee Facebook page. The EP is available to stream on Bandcamp, I'm not sure if it is available in any physical format. The EP has 4 songs, "Fuegos Artificiales a la Distancia", "Últimos Días", "Suceso en la Plaza" and "Atacama." The band, who took the name of the Welsh poet, is formed by Jan, Diego, Sebas and Esteba, and aside from a couple of songs they uploaded before, this seems to be their first "proper" release. The four songs are fine jangly guitar pop songs clearly influenced by dreampop and shoegaze. It seems that there is a very interesting scene happening now in Costa Rica, I'll keep my eyes peeled for any new discoveries coming from the "pura vida" country.
Shelflife Records will be releasing a limited CD of Russia's Life on Venus' album "Encounters". I was not familiar with this Russian shoegaze band, so after listening the 10 songs on their SoundCloud I can say that this is pretty good, that Ed Shelflife has done it again, finding obscure gems from who knows where! It seems what caught Ed's attention was their 2016 EP "Distant Lights", but then I wonder where he found that too. Or maybe I'm just not on top of what's happening, I'm the last to know about the cool stuff?  The band is formed by Dima on guitars and vocals, Aline on vocals, Sergey on guitars, Marat on bass and Guly on drums. They are based in Moscow and I definitely look forward to have the CD and play it at home.
I saw Even as We Speak last year at NYC Popfest. It was a gig one can't never forget. It was wonderful. And I'm glad too that the band is back. Yes! They are releasing a new 10″ EP very soon on the Emotional Response label. The EP is titled "The Black Forest", and it even has a German (Bavarian) flavour on the cover photography just to keep with the EP name vibe. The EP will also be released on CD and digital which is for sure good news. I know, I know, this is just talk. Where's the music? Well, out of the 5 tracks that will appear on the EP, one can be streamed at the moment on the label's Bandcamp. You can listen to the lovely "Such a Good Feeling", and fall in love once again with Mary Wyer's vocals, and the band too of course. Great great comeback!
Vasas Flora och Fauna is the band Mattias from Cats on Fire has been involved with for the past few years. The band is a trio actually and even though they have very little information in English, I've been following them for some time now. And now at last they are releasing their second album which I already pre-ordered (alongside the Bedroom Eyes one, though it seems I missed their first album, I will need to order that sometime soon!) from Startracks.se. The album is titled "Veneziansk Afton" and it has 11 tracks. I couldn't really find any place to check out the songs, but because of previous releases I've heard on the web I think it should be good.
And my last recommendation for this week comes from England. I received a message on the Cloudberry Facebook page this week with a link to the Gold Needles' song "Not Tonight Josephine" on SoundCloud. This song is actually the A side of a 50 copies limited edition 7″ released by Exquisite Noise Records. It is a clear lathe cut record with 2 songs, on the B side there is "Eventide". The band is formed by Mark, Dave and Simon with recent additions of Carl on bass and Justin on drums. They are based in Kingston upon Hull.
And that's that for this post. Is there any other news I might have missed please let me know on the comment box!
———————————————————-
Cod is the common name for the genus Gadus of demersal fishes, belonging to the family Gadidae. Cod is also used as part of the common name for a number of other fish species, and some species suggested to belong to genus Gadus are not called cod (the Alaska pollock). The two most common species of cod are the Atlantic cod, which lives in the colder waters and deeper sea regions throughout the North Atlantic, and the Pacific cod, found in both eastern and western regions of the northern Pacific. Cod is popular as a food with a mild flavour and a dense, flaky, white flesh. Cod livers are processed to make cod liver oil, an important source of vitamin A, vitamin D, vitamin E, and omega-3 fatty acids. Young Atlantic cod or haddock prepared in strips for cooking is called scrod. In the United Kingdom, Atlantic cod is one of the most common ingredients in fish and chips, along with haddock and plaice.
Here's another band I want their records. They are not expensive, that's true. The shipping costs might be annoying, but it is what it is. The problem is mostly that I want the CD version of their first album "French Plums" and not the vinyl version. I know, I'm uncool. For some reason for a lot of records from the early 90s it is easier to find the vinyls than the CDs. Why is that? I thought no one wanted CDs these days?
The Cod Lovers. I think the first time I noticed them was thanks to the Neo-Acoustic Guide. Their 7″ single "Best Friend" was among the records that appear as must-haves for any indiepop collector. I haven't heard about them before. So I decided to do some research. I found out they were from Sweden and that they released on two of the most important labels from Sweden at that time, Ceilidh and A West Side Fabrication. But I didn't do much more digging. Only today I decided it was time to do some proper archaeology work on them, especially as I've rediscovered how good their first album is.
What more can I ask when the Ceilidh website has a good amount of information and it is easy to find. The band had during its time 3 lineups, the first, from 1987 to 1990, being:
Niklas Barwe on guitars and vocals
Johan Hallgren on vocals and guitar
Johan Skaneby on bass
Johan Wallin on drums
From 1990 to 1991 a new member would join the band, Stefan Hubner was to play drums while Johan Wallin would now play keyboards and guitar. Then in 1991 and forward Johan Skaneby was to leave the band and Stefan Andersson was to play bass. I wonder, what did they call each other, there being three Johans in the band?
I don't know which came first, if the flexi or the 7″. Both date of 1989. I'll guess the flexi and start from there. It was actually a shared flexi with 4 bands: William, Cod Lovers, Traste Lindéns Kvintett and J Hex and the Scarecrow. It came out accompanying the fifth Sound Affects magazine. The catalog number was SAE 007. Cod Lovers contributed the song "Autumn". As you can see at this time the band was a bit darker.
Their first proper release was the aforementioned "Best Friend" 7″. It came out on Ceilidh Productions (catalog CEI 013) in 1989. Aside from the band members there are a few of other credits, the cover art was designed by Klas Ahlström and the photography was done by Mauri Joutsenvirta. The B side on the single was the brilliant "Bye Bye Pain." The songs were recorded at Mistlur Studios in Stockholm by Micke Herrström. The single got rave reviews by Sound Affects and also by Nörrköpings Tidningar. Yes, the band hailed from the city of Nörrköping.
Norrköping is a city in the province of Östergötland in eastern Sweden and the seat of Norrköping Municipality, Östergötland County, about 160 km southwest of the national capital Stockholm. The city has a population of 87,247 inhabitants in 2010, out of a municipal total of 130,050, making it Sweden's tenth largest city and eighth largest municipality. The city is situated by the mouth of the river Motala ström, at Bråviken, an inlet of the Baltic Sea. Water power from the Motala ström and the good harbour were factors that facilitated the rapid growth of this once industrial city, known for its textile industry. It has several nicknames such as: "Sweden's Manchester", "Peking" and "Surbullestan" (Surbulle [sour bun] was a local nickname for the textile workers, and stan is short for Staden, which means The City or The Town in Swedish).
"French Plums", their debut album, came out in 1990. It had 10 songs, "Mary Gogo Round", "Pretty Things:", "She's So Sad", "Close 2 You", "Bye Bye Pain", "Best Friend", "French Plums", "Kill the Time", "Yellow Pills" and "Love Across the Ocean". It was recorded at Decibel Studio in Stockholm by Mickael Herrström except "She's So Sad", "Close 2 You" and "Kill the Time" which were recorded by Daniel Gese at KM Studio in Nörrköping. The art was done once again by Klas Ahlström. As I said the record was released on both CD and vinyl formats. The catalog was CEI 016.
"Kill the Time" 7″ was to be their last work on Ceilidh. This 7″ included also the song "Waiting for Love" on the B side. It was recorded by Daniel Gese and mixed by Mikael Herrström. It came out in 1991 and had the catalog number CEI 023.
This same year, 1991, the band was to contribute the song "Shatter the Harmony" on the free 7″ EP that came with the New Kind of Kick magazine (catalog KEX 002). Other bands to appear on this rare 7″ were my beloved Stormclouds, the great Send No Flowers and 23 Till.
In 1992 they were to sign with A West Side Fabrication and release their second and last album, "Pretty Things". I haven't heard much from this record, just the song "Lysergide" which is on Youtube. I feel at this point the band had changed a bit their sound and style, and even though it is fine, I prefer their jangly approach of their first album. Anyhow, I will also try to track this one. The album was released both as CD and vinyl LP and had the catalog number WE 032. It was recorded at KM Studios in Nörrköping. For this record they had the help of Sven Andersson on bongos, Calle Matsson on congas and Thomas Högfeldt on guitar. Some other credits include Sven-Eric Nilsson on the design of the sleeve, Robert Svensson and Johan Mentzer on photography and Stefan Pettersson as the engineer. The songs on the record were "Out For a Ride", "Dreams are Dreams", "Hey Little Sister", "In Limbo", "Electra Glide", "Heart of Steel", "Don't Believe", "Dead Horse", "Lysergide", "Glass Baby", "Angel" and "Reminder".
During their time the band participated in various compilations. "Bye Bye Pain" was to appear in 1990's "The Swedish Stand 1990" on Sinderella (SIN 002) and 1997's "Ceilidh 039 Singles & Vinyls" (catalog CEI 039) compilation LPs. "In Limbo" appeared also on two compilations, "This is a West Side Fabrication" (catalog WeCD 030) in 1992 and "The 23 Enigma" released by Pioneer.
Another song that was to appear on two compilations was "Crossway" that appeared on "Högtalarterror -94″ on Backstage (BACK004) in 1994 and Series Two Compilation Vol 17" in 2009. Also we find the song "High" on the "We;re All Part of a Family" compilation CD on A West Side Fabrication that came out in 1994 (catalog WeCD 073), and "No Hesitation" and "Angel" on the compilation CD "Sista Slaget I Peking" that was released in 1992 by Studiefämjandet (catalog 1001).
Time to keep looking. I find a Myspace, and it doesn't really work, it doesn't stream the songs. It doesn't matter. Then I find an entry for the album "French Plums" on the very good Wilfully Obscure blog. The post dates from 2010 and it seems he had access then to a working Myspace. That way he could salvage a small bio that used to be there: "The band formed in late –88 in Norrköping, a seaport city of Sweden, following a Christmas party gig at the Rockslottet, the leading local rock club at that time. The response was so overwhelming that the lads decided to go on with it. After a few more explosive gigs they soon gained the interest of their friend Ola Hermanson and his record label Ceilidh Productions. The single Best Friend was released, media coverage was soaring and the band played the Hultsfred festival in 1990. In the winter of that year, the album French Plums came out."
I look into the band members in the website Popfakta. I see that Johan Hallgren was involved with other bands afterwards like Dogstew, Pain of Salvation and Arcana; Niklas Barwe with The Bukks, Plura Jonsson, Tenderbeat, Bloom, and Eve and the Last Waltz;, Johan Skaneby in Honeycave and Interstellar; and Johan Wallin in The Standards, Liverpool, Antique, EKO, 23 Till, The Boppers, The Confusions and more.
My next step is a Facebook page for the band Northern UpBeat. This band was founded in 2012 and it includes two ex-members of Cod Lovers:  Niklas Barwe and Johan Skaneby.
My last stop is the newspaper Folkbladet.se. The article dating from December 24 of 2003 tells me that there was a reunion gig by the Cod Lovers then. It also seems that for this occasion they put out a 100 copies of a limited EP that included the song "World Inside". This article also mentions a couple of interesting tidbits like that the band played at Hultsfred festival, Latvia and even Spain. Also it tells a bit about their early years, that the band was formed as a joke, a hobby band, that they were just going to play one show in Christmas 1988 and suddenly they became a proper band.
I wonder where in Latvia and Spain they played. If they played other festivals. If there are unreleased songs. Why the change of styles? Did the band members continue making pop songs afterwards? It seems many went into darker sounds. It would be interesting to find out more about them. How was the scene of Nörrköping back then? Maybe some of you remember them? And if anyone have spare copies of the records that'd be nice too. If not, I'll keep looking for that elusive "French Plums" CD. I'm sure I'll find it.
::::::::::::::::::::::::::::::::::::::::::::::::::::::::::::::::::::::::::::::::::::::::::::::
Listen
Cod Lovers – French Plums