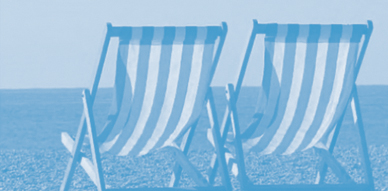 Thanks so much to Christopher for the interview! I was aware of Mary Queen of Scots but I had no clue about three recordings that appeared on Youtube all of a sudden not too long ago under the name Pop City Arizona. This was a bedroom project before he started Mary Queen of Scots and I was curious enough to ask him about these songs!  You can now check these songs on SoundCloud too. And yes, very soon a Mary Queen of Scots interview, I just thought it would be the right thing to go chronologically!
++ Hi Christopher! Originally we decided to do a Mary Queen of Scots interview but thought that maybe it would be interesting and go in order, do two interviews and start with the one that came before, Pop City Arizona. Would that be alright? I was very surprised when those recordings surfaced on the internet and shared with Melotron Recordings. Will they be releasing these songs perhaps in a way or another? I noticed they were only mixed this year?
I revisited some old recordings recently and found these songs which were recorded around 1990-1. I thought it would be fun to tidy them up and remix them, and put them on the web. I've not heard them for over 20 years. I'm a bit surprised they're getting this amount of attention! Kostas (Melotron) asked if he could share them on his Youtube page. If someone wants to release them then I would be glad to chat.
++ There is absolutely no information about this band on the web so you'll have to tell us everything now! But first let's do some background. You were based in Birmingham is that right? How was it in the eighties and early 90s? Where would you usually hang out? Where did you go check out bands? Were there any local bands that you followed?
I was a uni student in Birmingham. The music scene in Brum was incredible, it had big venues but also tiny ones like The Barrel Organ, Edwards No. 8 and Burberries. You could see practically anything there and for years all I did was go to gigs. I've been to so many I sometimes have to think really hard whether I saw someone or not. The Barrel Organ was pretty special, there was a rundown feel about the place but I loved it. It was nice to see Matt and Clare of Sarah there one night with The Field Mice (I think). The Sea Urchins were there a lot, James and Robert were friendly and we used to chat a bit. As for bands from Brum I like, well, there are so many but I must mention Dexys, ELO and Fuzzbox. My most memorable gig was seeing The Stone Roses at the Irish Centre, just before they hit the big time. The Pixies and Throwing Muses at Burberries was also very special.
++ Was Pop City Arizona your first band? Or had you been involved with music before that? Who were Pop City Arizona? Who were the members? Or was it just yourself?
Well, the 3 songs were originally done under the banner of "Red Ochre" and were the first songs I felt confident about. As there is now another band called Red Ochre on Soundcloud I put them out under the name "Pop City Arizona" which I much prefer anyway. It really wasn't a band as such, just me in my bedroom doodling, nothing was released and I didn't gig. Having said that my friend Ruaraidh and I did do some rehearsals with the intention of gigging but nothing became of that.
++ And even before the bands, what are your first musical memories? Like what sort of music did you grow up listening at home? What was your first instrument and how did you get it? Do you remember?
My earliest memory of pop music as a child was watching the Bay City Rollers on TV who were at No.1 with Bye Bye Baby. It has a great tune. As a teenager I liked all sorts including The Cure, New Order, Joy Division, early Peter Gabriel, REM (I could go on…). I did share some common taste in music with my brother who liked folk such as Joni Mitchell whom I became a big fan of. My sister played The Carpenters and "Seasons In The Sun" which I'm pretty sure had a (good) effect on me.
++ And what would you say inspired you to start and be in a band?
Back in the 80's I was very much impressed with people like Elvis Costello, Billy Bragg, The Smiths and Suzanne Vega. Perhaps the very first instrument was a recorder when I was about 9, not sure how I obtained it. My sister had a classical guitar which we found in the shed but no-one knew how to tune it – nevertheless it got me and my brother interested. One day a friend of a friend was selling an electric guitar and that was the start. I bought the Billy Bragg song book, it came with a flexi showing how to play all his riffs, it was great fun. I would never be able to play like Johnny Marr but I could vaguely sound like Billy. I wrote to Billy and he was nice enough to respond with some useful advice. I had no mad urge to be in a band… it was more about expressing myself and songwriting seemed the way. Again a friend of a friend played me some of his songs on his Tascam 4-track recorder and I thought that's the way to go.
++ What's the story behind the band's name?
Well, there was a British TV programme called "The Fall And Rise Of Reginald Perrin" and in it was a catchphrase "so-and-so City Arizona" to emphasise something really good. So if you were having a nice pizza you may say "Pizza City Arizona!!". It was funny. You had to have been there.
++ Who would you say were influences for the sound of the band?
Would you be surprised if I said Sarah and C86? As for the 3 songs, I guess Brighter's "Next Summer" flexi did, perhaps, in some small way, have a influence. I also loved The Carousel from whom I pinched some words for the end of "The Girl With Mousy Hair".
++ How was the creative process for the Pop City Arizona?
Well, it was a lot of doodling really… an idea pops into my head, a lyric or a melody and I think ok that's interesting, where can I go with that? If it works, the song is written quickly. If it takes longer it probably means it wasn't any good.
++ I know of the three recordings and I wonder if they were released in any way back in the day? Perhaps as a demo tape that you gave around to fanzines or labels?
I did send a tape of those songs to Pillar Box Red (I think it was them) who promptly sent it back! To be fair the remixes do sound better than the originals. I wouldn't have put those songs on the web in their original form.
++ The songs I've heard are: "Girl With Mousy Hair", "Seaside" and "Bluebell". Was there an order to them? And if you don't mind, perhaps in a sentence or two, would you tell what each song is about?
The running order (to be pedantic) is "Seaside", "Bluebell", "The Girl With Mousy Hair". What are they about… mmm… they're stories (not necessarily about me) about being overwhelmed with a particular emotion at a particular time, be it love, envy or sorrow. Bottling the moment, so to speak. The listener can decide for themselves.
++ Are there any other Pop City Arizona recordings?
I'm going to have another look at my old tapes, maybe something worthwhile will turn up. There are also plans to record a new song before too long.
++ Did the band get any attention from the press, radio or fanzines?
No, nothing much happened with those songs. Maybe I should I have tried harder. But by then (~1992) I had started Mary Queen Of Scots, so that was taking up all my attention. I forgot about those songs until now.
++ I must ask even if it is a silly question, have you ever been to Arizona? Probably not much of a pop place!
No, but the nearest I've been is San Francisco which is quite near Arizona? Anyway I hear it's warm there!
::::::::::::::::::::::::::::::::::::::::::::::::::::::::::::::::::::::::::::::::::::::::::::::
Listen
Pop City Arizona – Bluebell