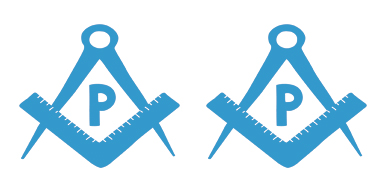 Thanks so much to Javi for this fantastic interview! I know Javi for many years now, since he had the Lost and Found blog possibly around 2004! He was always rediscovering a bunch of obscure bands back then. Some years later up until these days I would always meet him at festivals, especially at Indietracks! A true indiepop fan! So it's no surprise then that this year he has embarked in a project that I'm sure will bring him many surprises, that of a label. Few are as passionate about indiepop as him, and I'm sure you will agree after reading this interview. Also you'll notice his great taste in music, as he is putting top-notch up and coming indiepop bands out on his label. So keep an eye on Pretty Olivia (follow them on Facebook too) as I think it's going to have a great run in indiepop history!
++ Hi Javi! Please tell me how this new adventure started! When did you decide that it was time to put together a record label? What triggered it?
Hi Roque, it's a pleasure to chat with you about our common passion.
There wasn't an only reason, really, first of all I had just lost my job and for the first time in my life I had the opportunity of thinking about what I was going to do with my life. Also I needed to get involved in music in other way, returning part of what music has gave me.
As Paddy McAloon sings: "music is a princess, I'm just a nobody who'd gladly give his life for her majesty"
And last but not least, my wife's support, without her Pretty Olivia Records wouldn't exist.
++ Have the idea of having a record label being in your mind for a long time? Was it something you've always wanted to do?
I have to admit that: yes!!, this has been a dream for many years.
I always had the ambition to discover hidden treasures and show them to everyone. And pop music is full of treasures unknown to the public. We have to solve that injustice!
Many years ago I defined my life with this sentence: "Looking for The Go Betweens" (it's still my profile in twitter hahaha). That sentence sums up my thoughts, nowadays everyone knows the Go-Betweens, but back in the day they were the most brilliant hidden treasure. I'm always looking for the Go Betweens, looking further from the obvious…
++ Where does the name of the label come from?
Olivia is my daughter; she is 3 years old now. This is like a legacy for her, not the label itself but the fact that you have to be involved in the things you love.
You have to take an active position to preserve everything you love. Society is forgetting this.
++ And what about the logo? Does it have a meaning?
Hahaha, yes, it's like a joke. It's inspired, of course, in the symbol of the masonry.
The masonry use this symbol but with the "G" of "God" (or "Gadu", the universal architect). I use the "P" of "Pop", like a logia or sect of Pop advocators or something like that, like putting "pop" in the middle of our life.
My friend Ana (the designer of the logo) always says (like a joke) that my way of thinking is quite close to masonry so we thought that it was a good idea to use it as the symbol of the label. I really like it.
++ So far you've put two records out. Let's start by the first one: Loor a los Heroes. Who are they? How did you find them?
Loor a los Heroes are a fantastic young band from Wigan, UK.
They are amazing, they know how to jangle, they have that touch of British indiepop from the 80's and they are also very strong songwriters. You can also hear some echoes of the northern soul in the rhythm section (logical, they are from Wigan). They have a lot of fantastic songs that deserve to be released someday.
Members are Flynn Murnan (singer, composer and rhytm guitars), Matthew Smith (Lead guitars), Joe Howard (Bass) and Chris McIntyre (drums).
I don't remember how I discovered them, someone put a link to their soundcloud page and "White Village" was there. I cannot describe how much I love that song. It's pure pop perfection. The kind of song that makes you begin with a record label.
++ And what about Vicente Prats?
Vicente is an incredibly talented guy from Valencia, Spain. He recorded the record at his home, playing every instrument back in 2008/2009. He has a great instinct for hooks and is a fantastic guitar player.
Everyone who loves bands like Teenage Fanclub, Big Star, Matthew Sweet or Cooper have to listen to this record, for me, in this style, is one of the best records ever made in Spanish language.
It's quite close to sold out, and I cannot be happier with that.
He is going to play in the next International Pop Overthrow, in Liverpool, with his band (Startrip)!
++ Are there any other releases planned out?
Yes! I'm going to tell you something you will love (and every fan of the jangle side of indiepop too).
Our next record will be the definitive edition (in vinyl, of course) of the first songs by the Australian The Rainyard. For me it's the jangliest record ever made. 15 hits only released in cassettes back in the 80s/90s (well, and one 7" in the incredible Summershine label), remastered for this occasion.
I think it's a masterpiece, and can't wait to release it!!
We are working hard in the artwork also, I hope to have everything ready soon.
I have more ideas in mind; Pretty Olivia is here to stay.
++ So far you've only released vinyl records, will that continue to be like that, or would you consider doing CDs as well?
You can never say never, but it's not likely. Vinyl is by far my favorite format, and I know that this limits the public (it's more expensive, more shipping costs, etc.), but I have to be loyal to the way I think about pop. I will die with my ideas, I'm too old for changing now.
++ This is probably still new to you, but so far what have been the most exciting things about running the label? and what about the most difficult ones?
The most exciting?
When you discover a great song and write to the author, the gratitude of the bands, the fans, seeing the bands gaining the reputation they deserve, each time someone thanks you for your work…
The most difficult ones?
Distribution, without a doubt. It's frustrating not having access for distribution channels, contacts, etc. in different countries.
I'm also frustrated about shipping costs, they are killing the independent labels. It's tragic.
++ Would you say there has been other labels that have influenced you music-wise or even aesthetically? If so, who?
There are a lot of them. I'm a big fan of the pre-Oasis Creation and all the big independent labels of the 80s: Factory, 4AD, Beggars Banquet, Rough Trade … at least until they tried to become multis. I also love Sarah, Postcard, Crepuscule, … all of them have been an inspiration in one way or another. Well, Flying Nun is of course a continuous inspiration.
Nowadays, I think Cloudberry holds the flame of a true independent spirit, you are very important for us Roque, this is a good place for saying it, my friend.
Let me also praise one new label from Spain, Tenorio Cotobade. I think they are quite similar to Pretty Olivia. They have released the 2 Ginnels albums (the new one is a masterpiece!!) and a fantastic Zebra Hunt single. Everyone should have a look at this label.
++ From bands in the past, if you could just dream, which bands would you have loved to sign to Pretty Olivia records? And any contemporary bands?
Well, you know my favorite all time band is The Go Betweens, but there are thousands I would love to have released: Prefab Sprout, Orange Juice, Pale Saints, any Flying Nun band,…
From now, the Felt Tips, Ginnels, High Hazels, Trick Mammoth, the Lottery Winners,… there are hundreds of bands I love and I would be happy to release their records.
++ Your releases are limited to 300 copies with download codes and have really cool artwork on the jackets. On top of that the music is ace. But, where can people buy the records?
Our webpage is: prettyolivia.bigcartel.com
We sell worldwide, of course.
In Spain the releases are available in some good physical shops, and you can find our records in Rough Trade London (not sure in Brooklyn, will check it).
Jigsaw also has our records (a good chance for saving costs, they have thousands of fantastic records).
++ Is there any pros in being based in Alicante, Spain? Are there any good bands or good venues where bands come and play?
I think the only "pro" of being based in Alicante is the weather. Well, it's also a very well connected city because of the tourism. The Alicante airport is also one of the few that flies to East Midlands, and that's great for Indietracks Festival hahaha.
There's only one Alicante pop band that really deserves attention: Oh, Libia!
They made psychedelic pop with 60s influences, and with fantastic songs. Even Douglas T.Stewart likes them!
No one is interested in indiepop here, but fortunately there are some power pop concerts, and we have Naranja y Negro which is one of the best record stores in Spain.
++ And what about the Spanish scene? Seems there are less and less labels and bands compared to say 10 years ago. What do you think happened?
Well, that's not an easy question to answer.
I think there are still loads of bands and labels but there's a lot less interest in indiepop. It's true that 10 years ago, when tontipop exploded on the scene (the equivalent of twee pop in Spain), naïve, innocent pop became very popular. This new scene joined bands from a few years earlier (Fresones Rebeldes, TCR, La Buena Vida, Le Mans, etc.) and for while pop was everywhere.
To be honest, I think it died off because there was just too much. We can't compare the records put out by Los Fresones, La Buena Vida or Family with the more recent tontipop bands (I'm not going to give any names because I respect those who try).
I don't know if people have turned to garage or noise as a reaction against all that and have forgotten about writing good songs, when a harder sound shouldn't mean you can't write good songs.
That's kind of what I feel about the Spanish scene: there are lots of interesting stuff out there but not many really good songs.
Then there's Elefant, that's a different case. Elefant has played a decisive role in the evolution of indiepop in Spain. For years they've been leading the way for many people and, to be honest, now I'm not at all sure what the right direction is now.
Siesta has also got lost along the way too; it used to be an essential label and now it's disappeared in combat.
But not everything's negative, not by a long way, apart from Tenorio Cotobade who I mentioned to you earlier; there are Spanish labels that are fighting to release interesting projects.
I don't want to leave anyone out but here's a list: Discos de Kirlian (look out for the fantastic Puzzles y Dragones or Fred I son and Coach Station Reunion, among others), Discos de Paseo, Ayo Silver! (not very pop oriented but produces some of the most interesting records at the moment), Jabalina (fighting on the pop battle lines for many years), Catalan indie groups such as Univers, who are wonderful, Gramaciones Grabofónicas,… Lots of small labels with plenty of enthusiasm, something good is bound to come out of all that, definitely!
++ And talking about Alicante, just for the sake of it, what's the best the town has to offer? What's their traditional food?
As I said before the best thing in Alicante is the weather. Also the beaches and the food are great. It's not a beautiful city (apart from the castle and the beaches), nothing relevant from the cultural side and is the hometown of the most corrupt and stupid politicians you can imagine (and Spain has a lot of them).
The food is really great. The Mediterranean Sea is generous with this land and the seafood is incredible. The most typical food is the rice, in thousands of varieties and combinations. You really have to taste it to know how great it can be.
++ Just out of curiosity, do you play any instruments? Have you ever had a band?
No! It's a permanent frustration for me, but I haven't any talent at all. My voice is not melodic also hahaha.
++ And what about your record collection? An estimate of the number of records? Most prized items in it?
Well, my record collection is quite big now, more or less 4.600 records (in any format). Sometimes I think I'm mad, but sometimes I think that I'm not mad because of my record collection haha.
I think that my most prized items are 12" from the golden age of indiepop (obscure bands from the 80s): Apple Boutique, Clamheads, Potting Sheds, Boy Hairdressers, Red Harvest,… that kind of bands. I'm not obsessed with it, I have records because I love them, not thinking in the prize or economic value of them.
++ Javi, back in the day you had a fantastic blog, that's how I met you! I think I discovered so many obscure bands through you. Why did you stop? And have you ever thought of bringing it back?
I really don't remember the reasons why I left the blog.
It's a shame because it even was useful for bringing together members of bands that haven't seen each other for years.
And of course it was great for knowing people like you.
I'm thinking about it, maybe a new blog as part of the label page, maybe a podcast…
++ I also know that you are one of the biggest Go-Betweens fans I know, so let me ask you, Grant McLennan or Robert Forster? And what about your favourite album? and favourite song?
Grant or Robert, Robert or Grant. That's like "who you prefer, mum or dad?"
Both are my favourite all-time artists, my life would be completely different without their songs, they had made a big impact in my education, I really feel that.
Maybe I prefer the Grant songs in the Go-Betweens, but the solo career of Robert is stronger, specially "Danger in the past" and "The Evangelist" which are as great as The Go-Betweens albums.
My favourite albums? Not sure, but "Liberty Belle" and "16 lovers lane" are really special for me.
And songs? Really difficult question, I change it every day. OK, today: "That way".
++ On top of that you are always at indiepop festivals, it's always great to see you at Indietracks drinking beers, front row of the legendary bands! So far which has been the best Indietracks you've attended? And will you be coming back this year? What would you say is that thing that makes this festival special, like no other?
Indietracks is "my" festival: fantastic music, superb location, gentle people from every part of the world, record shopping, the best beers, hundreds of friends,…
I think the 2009 edition is unbeatable, I will never forget that festival. Teenage Fanclub in the rain, singing "Baby Lee" for the first time… I'm sure that Elefant Records hosting the main stage was very important for the quality of the festival.
And now the difficult question… No, I'm not going again this year. I'm a bit disappointed with the line-up. For people outside UK it's really expensive to go there and if we don't like most of the bands that play the decision is clear.
I will come back next years, but not this one. I will miss it, anyway.
++ Do tell, do you see yourself doing the label still for another five years? or ten? Do you think we'll be overtaken by digital releases at some point?
Yes, at least that's my intention. I don't know If I will release 2 or 20 records a year, but Pretty Olivia is here to stay.
I've just read that the main vinyl factory in USA cannot afford the demand… Vinyl is back, and it's complimentary to the digital releases, I think.
I have doubts about the CD, no one seems to want them anymore. They will return in 20 years hahahaha
++ Let's start wrapping the interview Javi, but what about merch? Are there any plans for that?
I have no plans for merch in the short term, but I will love to make t-shirts.
++ And one last question, aside from listening, collecting and now releasing music, what other hobbies do you enjoy doing in your spare time?
Well, I'm a family man now, and nothing is more joyful for me than sparing my time with my wife and daughter. I also play basketball and soccer every week. And well, I love everything related to food, go to new restaurants, cooking,…
::::::::::::::::::::::::::::::::::::::::::::::::::::::::::::::::::::::::::::::::::::::::::::::