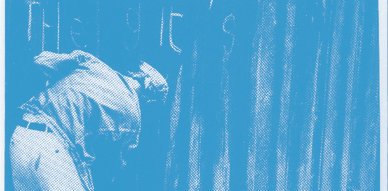 Thanks so much to Rob, Ben and James for the fantastic interview they self-titled "More Than is Healthy to Know About The Gits". Also be sure to listen the companion piece "A Gitrodruction" where you can learn to an old radio interview plus bits and pieces of many of their songs. And if you are feeling even more curious, this Youtube channel, has lots of songs and live performances!
More Than Is Healthy To Know About The Gits
———————————————————-
++ How are things?
Rob: As well as could be expected
++ Whereabouts in the UK are you these days?
Ben: In Cairo. I spent yesterday and last night overlooking Tahrir Square when Mubarak resigned. Incredible atmosphere. People just went crazy. (Answered on 11th February)
Rob: I'm still battling the forces of evil in 'Orsham. I had thought of travelling the world but as they say the best pictures are on the radio.
++ So The Gits, were they your first band? (if no, care to tell me a bit about your older bands?)
Ben: 'Nigel the Impaler' also with Rob.
James: No, I was in bands from 1980 – HPR, The Jackalsons and Under The Hanging Tree to name but a few.
Rob: There were many prior to the Gits that were even more unknown. But the first, who I am embarrassed to admit were called Strange Brew, was the most significant as we tagged along on a trip to Horsham's twin town in Germany, Lage, where we played a couple of gigs and I got to know several of my later co-conspirators including Ben (during the rare moments he didn't have his tongue down the throat of…)
++ How did the band start? How did you knew each other in the band?
Ben: In the pub. Rob heard (incorrectly) that I had a bass guitar and said if I joined the band he was forming he'd teach me to play bass. And he very nearly did. Deal sealed with a pint of Sussex.
James: The band started with Rob, Matt and Ben who all knew each other from College. I think Jason was asked if he wanted to be the singer first and I was brought in as back up.
Rob: Ben and I, as fans of The Misunderstood, were increasingly bitter about the pseudo psychedelic bands coming up from Brighton to play in Horsham so we thought we'd start our own to show them how it should be done. Of course we couldn't do anything remotely like we'd set out to do so The Gits were a happy accident from that.
We asked Ben's neighbour to join but he was rightly unimpressed by the stuff I'd written (he later became The Vessel of David Devant & His Spirit Wife ). I knew Matt and Jim from previous bands and I can't remember how they got roped in but the latter actually wrote lyrics that made sense and with decent melodies which was a great improvement.
++ What inspired The Gits to make music?
Ben: Beer.
James: Living in Horsham meant living in a cultural and artistic backwater. Music was a release valve.
Rob: I've often wondered about that but haven't the foggiest what the answer is.
++ And What inspired you to name yourselves The Gits?
Ben: After a rehearsal early on I was very unkind to a worm with a tonka toy. Matt rightly called me a git. The name was floated as a temporary name for the band and it stuck.
James: I think the name was a result of one of the band members torturing an insect and being called 'A Git'
++ How was Horsham, Sussex, back then? Where did you usually hang out? Were there any other pop bands around?
Ben: It was dull but better than it became later. Horsham was voted into the top 10 of 'Worst Towns To Live In'.
The Bear Public House.
There were few bands of any description. But you could occasionally go to a gig in 'Champagnes' a subterranean venue better known for the fights that regularly broke out. Far from glamorous but the only place to go after the pubs closed.
James: See above. Looking back, Horsham was a very safe and secure environment to either a/ bring up young kids or b/ wait to die. Suffocating in its normality and conformity.
The Bear pub was Gits HQ.
There were loads of other bands from Horsham, Crawley and Brighton, the majority of whom all thought they were rock stars with a small r.
Rob: Horsham used to be the major town in the region but lost that position over the last century and by the eighties it didn't know what it was for anymore and had become a forgotten backwater.
So in The Gits era all there was in the way of entertainment were the large number of pubs left over from it's days as a market town and a couple of crappy night clubs. It's saving grace though was that one of the latter would put on local and out of town bands on a Tuesday night and a reasonable music scene developed around it most of whom seemed to meet in The Bear Public House.
Bands locally tended to be split between pub rock covers of the dullest veneer and what could be described as alternative though not necessarily indie pop. The Jackalsons (including Jim), No Geraniums and us were probably the pick of the litter.
* Horsham claims to fame * At one point it had three breweries and the most pubs in a square mile outside of central London!
++ What is the story behind the "Dave Evans" moniker you used in the concerts by the way? Did the rest of the band used fake names as well?
Ben: I'm sure Robs answered this. We once did a 'Ben E Git Ben E fit' gig. I was short of funds for Beer.
James: The Edge's real name. I was Jammie Git
Rob: Stage names for the band was one of many daft ideas formulated over a pint of King & Barnes Brown & Bitter and for mine I thought I'd uphold the honour of a name that The Edge discarded as too boring for someone in a rock band. 'Fat' Git would be more apt now.
We also had Blind Lemon Git who later became Mat 'Guitar' Git (after the chap from the Blues Brothers Band), Jason Little Git – the token short person, who sang with us for a while and also, spoiling the theme, Chris T.
++ So right, what about gigs? Which other bands shared bill with you?
James: The Brilliant Corners, The Chesterfields, China Crisis!!
Rob: Our first gig in Brighton was with The Chesterfields and we also played with The Man From Del Monte and The Brilliant Corners on the Sussex Riverera. The Grooveyard, who I notice you have also interviewed, were on the bill of the second of those.
In theory our biggest gig was headlining The Powerhaus in Islington, London. That was where Throwing Muses & The Pixes played together! Unfortunately it was New Years Day and it could not be described as busy. I don't remember the name of the first band but do recall they were fronted by two punkish young ladies wearing tu-tus and that the other support, Barf Roco, had what Mat described as the Grange Hill guitar sound. (For the benefit of overseas readers Grange Hill being a long running childrens program in Britain http://www.youtube.com/watch?v=-SlvZF6k5bE).
++ Any particular gigs you remember and why?
Ben: Champagnes one Christmas. The place was heaving and people were dancing right back to the bar at the opposite end from the stage. Alistair Adams from Test department played bagpipes for us.
As usual the promoter afterwards told us he'd made a loss and we would not be getting paid. He actually had bundles of cash bulging out of his pockets!
James: I remember a gig in London playing at a Nurses College where in the toilet afterwards I was accosted by a 17 stone skinhead who proclaimed we were the best band he had ever seen and why weren't we signed to a record label?
Rob: The Powerhouse (How was it spelt?). Both the front of house and monitor engineers asked us to do encores and on the second one I decided to jump off the front of the stage. That went reasonable well, as did standing up against the P.A. speakers to create a wall of feedback. But it was at that point I realized how high the stage was and my rock and roll moment was rather ruined by my futile attempts to get back up onto it whilst still playing.
++ With all these guitar bands in the UK, did you feel part of a scene at all back then?
Ben: No, other bands couldn't figure us out or just didn't like us. We were like a pub band 'done good' and insufficiently miserable to be 'serious' band.
Rob: Not really. Our rare forays into enemy territory just showed up how out of place we were. But I got the impression that a lot of folks quite liked that.
++ How would you consider your music, indiepop?
Ben: No I think we were far too flippant to be indie pop. Humour was a big part of the Gits identity, I think – Which was part of our (limited) appeal.
James: No. We started Brit pop.
Rob: To some extent as I was influenced by the 'Sound Of Young Scotland': Orange Juice, Josef K, Aztec Camera and the like. But I wasn't playing a black and white Stratocaster by accident and was as much into Clapton, Cream & Hendrix as well as XTC, The Kinks, ELO, The Fall and many many more. Frank Zappa was important for the humour and the way he would combine things, like do-wop and modern classical. And I've always been trying to make The Beatles White Album.
++ What about releases, you only released one single right? How did that came about? Who released it?
James: No one would sign us as we 'did not have a dance element to our music' so the only way to get national exposure would be to release a single by ourselves.
Rob: Another calamity. I think we were looking for something to give the band some impetus and put it together ourselves but once we had it we didn't have the faintest idea what to do with it. But that was our problem, and our strength, we never had a plan.
++ What about recording it? Was it any different to all the other stuff that was put on tape?
James: Recording was at a home studio in one day with an in house engineer. It was obviously of better recording quality than the tapes but felt a bit clinical and too polished.
Rob: Martin Stephenson put it best, 'letting someone else produce your record is like letting someone fondle your girlfriend's breasts'.
Everything else we did was to four track cassette and either mixed to reel to reel or DAT. It's by no means wonderful and I had very little idea what I was doing but I think it sounds more like us.
++ What is your favourite Gits song?
James: Mother Knows How.
Rob: There's bits of quite a lot of them I still like though I find it harder to listen to those with my lyrics. The Greatest Gift is the best of the pre-Jim Gits, perhaps Happy Song of the early 'pure pop for pop people' era and either Happily Mad or Bear Up of the mature band. Time To Kill has the most coherent guitar solo I've ever played, but ask me tomorrow and I'd choose something else.
++ And how did the creative process work for you?
James: Rob pretty much did it all. I contributed on lyrics, some drum patterns and a very occasional guitar part but virtually all the music ideas were Rob's. I would get a tape from Rob with whole song structures and add words and melody lines if needed. Firty songs in two years – Rob was a creative genius. Please leave that in, it needs to be said.
Rob: Err… fiddle about on the guitar until I find something I liked. Give it to someone to make up words or if desperate do them myself. Get bored, call it a song and move on to the next thing.
++ You pointed me to these links where there are more than 50 songs of yours recorded! And it makes me wonder how come you didn't get to properly release them? Some of the songs are single material! Maybe there should be a limited CD with all the songs and some liner notes… just an idea!
Ben: My fault. Promoters and agents / management would approach us after gigs when we were getting very drunk and somehow I would be custodian of the business cards they'd give us. And I would lose them…
Rob: I'm glad you like them. Doing a CD seems a bit optimistic but I've thought of sticking them on Bandcamp so people can hear them in decent quality. They're on LastFM at the moment but they've stopped hosting files before and may very well do so again. http://www.last.fm/music/The+Gits+(UK)
++ I have a couple of questions about some songs. First, what feeling is that from "That Dunkirk Feeling"?
James: The feeling? Accentuate the Positive!
++ Second, how serious is the message of "Thank You Fans"?
James: Deadly.
Rob: When we did it we had no fans and no expectation of ever having any so it wasn't serious. It was a bit of a piss take but mainly just daft which is a theme in a lot of the Gits endeavours. Made up on the spot and done in one take though, I was as much a loss to the world of acting as music!
++ And last one, who was the one that had the "French Girlfriend"?
Ben: Geoff Poynter the cover star of one of the tape cassettes we released misheard a lyric from another Gits song
Rob: The Cover Shepherd from our third tape was convinced that was the name of the song of ours it was based on.
++ I heard you are appearing on the next Leamington Spa compilation CD with the great "JK Rant". Care to tell me a bit about the song that will appear there?
James: JK Rant was about the scensters who incurred my inner wrath.
Rob: The JK is for Josef K as the guitars on the demo sounded a bit like the Scottish band so it was a way of remembering it before it had words.
The CD version is a combination of the vocals from the 'Chris Morris' cassette version, guitar from a late rehearsal recording and I managed to get Glen going so I recorded the drums again.
++ I did notice that you have a song called "Tommy and Brenda", by your next band Voice of the Rain (who I hope we can do an interview with later), where it mentions a love for Prenzlauer Berg. You do know that the Firestation office is right there, in Prenzlauer Berg, what a coincidence! So just out of curiosity, how do you like Berlin?
James: I like Berlin. Especially Take My Breath Away
Rob: I remember being due to go there to collaborate with a brass ensemble or something but never did as my esteemed colleague became ill for a time. He writes… 'I lived in Prenzlauer Berg for four years, in Dunckerstr, (with the best indie club in Berlin) and then in Wins str'.
A coincidence indeed. Incidentally Richard from VTOR was the chap I made up Radio Sussex Gits favourite 'Turn Away' with.
++ Looking back, what do you think was the biggest highlight of The Gits?
Ben: The beer. And being played on the radio.
James: Strangely, the biggest highlight and lowlight was meeting someone on the board of Skint Records nearly 20 years after we split up who told me he loved The Gits when he was a teenager, really thought we would be famous and why hadn't I made more of my life.
Rob: Looking back in 20-20 hindsight through rose tinted spectacles – that some folks liked what we did when we were so unfashionable and didn't fit in with any genre or scene. So they must have liked the music, or the funny clips, or the amusing radio interviews.
++ Alright, so what happened to The Gits? Why did you call it a day? What did you do after?
Ben: Being in the Gits filled the dull void of being in Horsham. But we came to a point where we had to choose between being a 'serious' band or getting into University and drugs. Personally I felt being serious was not really the ethos of The Gits.
[After the Gits] Drugs, University and being serious.
James: Ben went to fight in Nicaragua and ended up at Hull University so The Gits from an original line up of five were now two and didn't feel like The Gits anymore.
Rob: In the end we just ran out of steam but the thing that killed us off was some time before when I got pissed off with Chris and chucked him out of the band for organising a gig but not wanting us to play it. We really needed the ideas and impetus he gave us.
++ Are you still involved with music? What are you all up to nowadays?
Ben: I started listening to music again a while ago…
Film, animation, games graphics, human rights activism… watching old Gits gig videos on youtube. Ah youth!
James: I played in one other band called Kvetch for a couple of years, moved away from Horsham in '93 and never played another gig. Took up acting as my outlet and currently work for Sussex Police.
Rob: I help out and have done odd bits of recording for a local voluntary group involved in music, the HDLMA. I played my first gig for fourteen years in 2006 and since then I've been in a couple of covers bands but left one because I didn't really add anything and another because I was playing bass, badly. I've been trying to get a few other things going but progress is slow so I'll probably crack on with instrumentals under the 'Zatapathique' banner. If The Gits revival doesn't take off of course.
++ Thanks so much for the interview! Anything else you'd like to add?
Rob: Push wasn't about sex.
::::::::::::::::::::::::::::::::::::::::::::::::::::::::::::::::::::::::::::::::::::::::::::::
Listen
The Gits – Two Many People