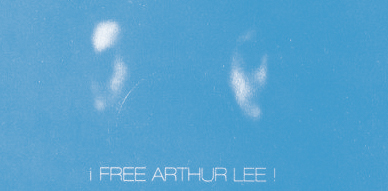 Well, well, this week we will definitely start shipping Stephen's Shore debut 7″! We are very very excited! The records seems to be in a warehouse in Philadelphia and if nothing goes wrong they should arrive home in a couple of days as the latest. We are very sorry about the delay but I hope the wait will be worth it!
Also I've updated the website with the new artwork for Pale Spectres as well as a song to download from their EP. It is ready and will go to press very soon. First though we have The Seashells going to the pressing plant this week! It is very exciting at Cloudberry HQ right now! So many great releases that we really hope you enjoy!
At the moment it still seems very quiet in indiepop world. The only exciting news I've heard lately is that the Holiday Crowd will be releasing a new album soon on Shelflife. Speaking of Shelflife they also released a 7″ by the Close Lobsters titled "Desire and Signs EP" that I still don't have! Shame on me. Maybe soon I can get it.
Yes, I've been very slow with new releases. But at least I managed to track down the Chestnut Bakery album thanks to a tip from John on the blog. It was the only release from the Chinese label Boring Productions that I was missing. I don't think this is very new but still…
I should be getting soon too the new Juvenile Juvenile record. I'm a big fan of this Japanese band so getting their new record is great. It is released on a bit of a strange format. It is a 7″ with a CD. The 7″ includes two songs, "Planet Heaven" and "Perfect Lies". The CD comes with 2 remixes: "Planet Heaven (Jesse Ruins Remix)" and "Perfect Lies (Teto2 Remix)".
Don't know what else there is right now in the indiepop world? Tell me what are your latest findings? What records have you bought? So far which are the records you've listened the most?
————————————————–
One of the biggest mysteries of indiepop has always been Hopkirk & Lee. Who were they? What happened to them? No one seems to know anything at all. A couple of weeks ago I was just chatting with my friend Vernon about them. He mentioned me a couple of interesting details I wasn't aware of. I wondered why I had never showcased them on the blog. Thanks to the blog I've got in touch with so many obscure bands, maybe, just maybe, a little bit of the mystery behind this band could be solved.
The band only released 4 songs. The year was 1998 and Gallery Recordings was going to put the out on vinyl and CD. As far as I know this was the only release on this label. What is interesting though is that the 7″ record was actually a co-release with For Us Records. For Us Records was Rough Trade Shops in house label. This label was set up to release one off singles and albums that have either not been released on vinyl. Bands that appeared on this label are many, some favourite of mine like Spearmint, Sing-Sing or Kicker.
The 7″ and the CD was titled "Beneath the Apple Tree". Catalog number was GAL 001 (and FU001 for the 7″ as well). The songs included were "Free Arthur Lee!", "A Love Like Ivy", "Summershine" and "My Line is Short". The first two were on the A side, the other two on the B side. The only main difference between both versions is that the CD has a photo of the two members, it is very blurry, but at least we get an idea of who they were.
Oddly enough inside my 7″ record there is a small flyer, alongside a black and white tabloid size poster with the names of the songs, from Yakamashi Records. It says that Yakamashi is releasing this record as their first release. And then they list their next releases, by Nuzzle, The Aislers Set/Fairways and more. So many labels seem to have been involved in this record.
On the credits we find that the songs were performed, written, produced and arranged by Alex Hopkirk and Ronnie Lee. Antonia Fuchs played violin on "Free Arthur Lee!".
Antonia Fuchs seems to have been (or maybe she is still) part of The London Session Orchestra. Has played in records by Joni Mitchell and Peter Gabriel.
The only other appearance of the band that I know of, is on the compilation "Casablanca", released in 2002 by Elefant Records. The song included was "Free Arthur Lee!". From the title of this song, and the sound of their music, it is clear that they loved the band Love obviously and that they were influenced by the 60s sound.
This song title comes from this incident of course: In late 1996, Lee was sentenced to 12 years for the negligent discharge of a firearm. California's three strikes law meant Lee was forced to serve a prison term, having previously been convicted on "a couple of assault and drug charges" in the 1980s.
Back in the day they actually had a website. I believe the last time I may have accessed it was in 2008. It is no more today. The only thing on it I remember was an email and a photo of the record sleeve.
I was reading on a post from 2007 by the blog Finest Kiss that he actually got in touch with them. What happened was a bit surprising. First, there's a fan from Poland saying he was the best man of one of the band members like in the early 90s. Then a second stranger pointed him to a myspace by a band called Bitter Herb. I'm very band with recognizing vocals, but our friend from Finest Kiss was pretty sure that Bitter Herb's vocalist was the same as Hopkirk & Lee. He wrote to this myspace and he got a reply saying that they had never heard of "Hopkins and Lee". A mischievous joke? Perhaps.
Rumours abounded it seems. Finest Kiss on a blog post from 2008 says that there was a rumour of them signing to a label and then the label going under. Also that they signed a deal with Ralph Macchio and Steve Vai to make a single EP and then go to hell. But that was it really. The Myspace page for this band doesn't exist anymore.
We do know though that this band had 4 songs up: "Dancing Eyes", "The British American Dream", "The Legions of Romulus" and "Turning Like a Leaf".
On the Red Roses For Me fanzine website there's also some mention to the band and their release. He says he had heard rumours of the band being Scottish. But we don't find any other clues in here.
I'm not sure what to think about this whole mystery. Many blogs have tried to uncover some truth. I feel that the names might just be pseudonyms. They sound so right, so good, for a band name. But who knows.
I'm sure those who own the record are very curious about this whole thing. Wonder if anyone can help us shed some light!? Perhaps the people in the labels that released this record?
::::::::::::::::::::::::::::::::::::::::::::::::::::::::::::::::::::::::::::::::::::::::::::::