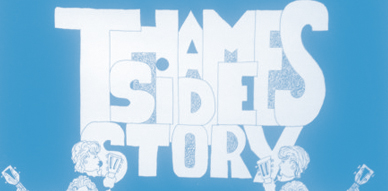 4th of July. Independence day. Not much going on here but last week wasn't shabby at all. I went to two gigs and that's more than the usual 0 gigs per week average that New York offers me normally. I know, you must be thinking, how come New York, the city that never sleeps, offer so little gig opportunities? Well, there are tons of bands, many venues (though day after day I see more closing down), and gigs of course. Thing is, indiepop is not really represented here. Aside from a handful of indiepop bands based in New York, namely My Favorite, Pale Lights, Gingerlys, there's not much more. So we wait for bands to come from out of town, from abroad, but then, I don't think promoters these days want to risk their investment by having some unknown indiepop band here. Capitalism.
But well, promoters weren't going to cry over losing money by bringing The Stone Roses to play their one and only gig in the US at the Madison Square Garden, here in New York. It was last Thursday when I went for the first time to the Garden. I didn't pay a lot for the tickets, I didn't get the tickets to be close and standing by the stage. Instead I thought seating would be enough. I've never been to such a big gig. It was sold out. And I was kind of far from the stage, much higher definitely, on a row of only 4 seats. The nice thing was that it had it's own entrance to a balcony. It was our private area. The band looked small from where we were, but it wasn't that bad. They sounded great though and even played "Sally Cinnamon", my favourite of theirs, which I never expected.
The odd thing for me about these sort of concerts is that people go with a friend or friends after their work, and while the band is playing they are talking about their weekend plans, their office colleagues and so on. It's just so strange! And then, people are having dinner there too! Like eating a pizza and having a coke while being at a gig? That's weird. I guess this is how most big concerts are, but for me, not used to them, this was an eye opener. I guess when people go see bands like Fleetwood Mac, or Bon Jovi, or whatever boring band that play one of these thousand people venues, the crowd just sits there comfortably, eats, talks, just like if they were at the movies. Definitely not for me.
In any case I enjoyed the experience. It was different, and I really had a good time singing along to many classics like "She Bangs the Drums", "Elephant Stone", "Waterfall" and so on. I would also say that there was such a big crowd of English or British ex-pats. Lots of Manchester City and United jerseys and a smell of pot that was unbearable. I guess I arrived a bit late, but the merch that the band brought wasn't very nice, mostly hooded jumpers. Why not stick to the classic black t-shirt and logo formula that works so well?
And then on Saturday I went to see Fear of Men. They were giving away some song books, just photocopies with lyrics for their songs. I think they were intended for the first 250 people at the door. I don't think that 250 actually were at the gig, there must have been around 100 or so. Anyhow I got 4 of those booklets, if anyone wants one. Again I wasn't keen on the merch, I didn't like their design for their t-shirts sadly, but did buy their last album on CD and a lathe cut transparent square, 7″ with the song "Luna" on it.
I know that many times the band has that hipster sound that puts me off. But when they go all out poppy, they can make a glorious racket. That's when I enjoy them the most, when I think they are ace.
Also this week I got the "Sharon Signs to Cherry Red" compilation that looks very interesting. So far I've heard the first CD, out of two. And to be honest, the bands I didn't know on it, are not as good as the ones I already knew. Which is a shame, because of course, you want the new ones to discover to be great, or even better. I hope though this changes on the second CD as there are many names that are unknown to me. The good thing about this sort of compilations is definitely that they always come with a booklet and a little story about each band. I think that is what is worth the most, the work put on that. I still think there are many bands that were left out of this compilation that are a bit better than many included, but then, who can please everyone. In any case, even though I really dislike Cherry Red's business model and guts, this is a fine effort at introducing these bands to a larger public.
——————————————————–
Speaking of that compilation, here's another song that could have fit nicely in one of the two CDs.
So it seems movie buffs might now that there was an American film called "Final Hour" directed by D. Ross Lederman. That I didn't know. Then I don't know if this is why this obscure band from England decided to name themselves like that.
There's almost nothing about Final Hour online. They are as obscure as they can be. I only know one song by them, the one you'll hear here called "Friends". This song comes from a rare compilation, that I've been hunting with no luck so far. This compilation, titled "Thames Side Story" was released by the Local Scene label in 1985 (catalog LS-D001) and included a plethora of amazing indiepop from the likes of The Bridge, The Liquid Laundry, The Shirt, Rubarb Rubarb, among others.
It's a shame that online I couldn't find a good scan of the back cover where the members of the bands are listed. I could only figure out that on The Final Hour we have Bell doing vocals, Mark Willis playing guitar and Steve Lester on bass. The rest of the band I don't know sadly.
Another interesting fact is that the record label was run by Gary Smith and Doug Wells and it is said that at the time they could be contacted in various pubs in the area. The cover design for this compilation is credited to a Paul Adams.
I can't find anything else online. Perhaps I found a Steve Lester that with his band released an album called The Final Hour. There's that coincidence, but doesn't sound similar to the band from the 80s. What do you think? Aside from that, I read on an eBay listing, that the Final Hour usually had a male vocalist instead. I don't know any other recordings by the band, but could that be the case?
::::::::::::::::::::::::::::::::::::::::::::::::::::::::::::::::::::::::::::::::::::::::::::::
Listen
Final Hour – Friends