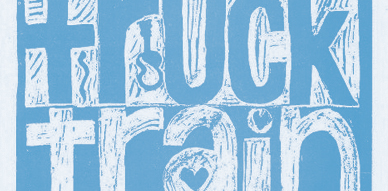 Now I can say that I'm up to date with Cloudberry after several trips to the post office this week. Cassolette 7″ is being pressed and the artwork for The Time Capsules CD is ready. This  long weekend (Monday is a holiday, President's Day) The Deddingtons and the Tiny Fireflies/Lily of the Valley CDs artwork should be ready. I can leave to Spain without worries.
I do feel I haven't taken care of the blog as much as I would have like to. There are plenty of comments I haven't answered. Some bands have gotten in touch and I haven't replied back. Shame on me. I haven't conducted any interviews in the past two months. And that's something that is unacceptable I think. But I'll make up for it. I also would love to retake the indiepop book project, compiling this blog on in and paper. That'd be something. It wasn't long ago that I met with my archaelogist (and Brighter fan) friend Brian in a bar in the Lower East side and he was quite inquisitive about this project. I do believe there will be some interest in it. I can see the point that my blog, as it's articles are quite long, is more suitable to a print format than digital format I already use.
There is a very nice news coming from Japan. It seems there will be a Japanese edition for the Feverfew release, limited to just 125 copies. It will have an OBI strip and also the liner notes in Japanese. I seems it will also include the interview to Paul and Phil that appeared in the blog translated to Japanese and hopefully the lyrics to all the songs. I will try to get some copies of them, but can't really promise much. I'll keep you all updated.
For the past three months in NYC I've been attending to Mondo, the indie dance party that Maz from NY Popfest organizes. I've been very impressed on how packed his nights are. Yesterday was no exception even though the night moved to Manhattan for a one-off at Le Poisson Rouge. It usually happens in hipster-infested Williamsburg, at Cameo, a venue I really like. It was an odd night yesterday as there was some sort of hip-hop event at the top floor of the Poisson Rouge. It was said that Spike Lee and Vin Diesel were around. There was some character too called Grandmaster Flash that Maz was very excited about. He told me he was the grandfather of hip hop. Mind you, I don't know nothing about hip hop. I really dislike that music. But anyhow, this Grandmaster guy told Maz that Mondo was a great party. And I can only agree with him. It is a great party. And I hope it keeps happening for years to come.
There are three DJs at the club and without hurting any susceptibilities, I hope, my favourite is Maz. He plays lots of indiepop staples and yesterday was no exception. We all danced to  Another Sunny Day "You Should All Be Murdered", The Clean's "Tally Ho" and The Pastels' "Truck Train Tractor" among other tunes by Josef K, Summer Cats, Help Stamp Out Loneliness, Acid House Kings and Orange Juice. He has great taste. I know that for a fact, I mean, he has been booking fantastic bands to NYC Popfest the past 4 years! If it wasn't for him I wouldn't have been able to see Go Sailor, Days, Caucus, Gold-Bears and many others. I'm very grateful for that. And I'm sure this 2012 edition won't be an exception, it will be thrilling again. I have already heard some "rumours" of bands playing this year and I can only tell it's very promising.
Then there's Miss Modular who, I learned yesterday, is originally from Miami. Just like Cloudberry Records. She mostly plays girl bands from 50s, 60s. I'm not much into that stuff, but now and then I can enjoy some Shangri-Las. It depends on my mood. This is the time when I like buying a new lager and talking with friends that are around. Yesterday it was catching up with Mark Olivan, who I met last year at NYC Popfest. He was the one who recorded on video most of the band's performances during the festival, if not all! Great guy, and always very well dressed. At some point we were interrupted by some girls that were looking for boys clearly. One of them asked me about my Madrid Popfest t-shirt. Then she asked where was my accent from and what I was doing there. Then she was just "American" and said she couldn't understand my accent. Funny. I guess I missed out her loving skills. It's ok, I wasn't interested!
And the third DJ is Kevington who I believe caters to the bigger crowd. This is the time where "This Charming Man", "Boys Don't Cry" and *that* song by Le Tigre get played. Usually this is also the time when most people get excited and dance. Not me. But that's ok. I understand how a club runs and you need the mainstream songs. You need people to keep coming, and they do keep coming. It's a compromise. So that works out perfectly. It's fine with me. I do need to rest, I'm not that 18 year old anymore and can't be bouncing to Altered Images all night long! No complains here, Mondo sells itself as an indie-dance party, not an indiepop party. So fine by me. I know what to expect and I don't feel tricked when The Go Team is resonating through the speakers.
I haven't timed the DJs but I think they change every hour and the party starts quite late, around 10 or 11. Im usually exhausted by 2am mind you, but I think it goes on until 3 or 4? Not sure. Anyhow, they make me happy. Listening once a month "C is the Heavenly Option" that loud is good enough for me. And if not, I can count them to play "Crush the Flowers". They do play it every month. I think it's Mondo's anthem somehow.
Today, after 6 hour sleep and four pints of Hoegaarden, I woke up fine. Went to the post office and dispatched the last batch of orders. Went to the Manhattan and tried Burmese food for the first time. I tried Mohinga, which is rice noodles in fish soup. It was heavenly. Got me warm immediately even though it was not that cold today, just 6 degrees Celsius. It was spicy and very flavourful. Upon coming home the first record I picked for today was Truck Train Tractor's "Starforce (USA)" 7″. I guess I was inspired by yesterday's, or should I say today in the early hours, dancing to the Pastels song. But sure, this is not The Pastels track. I don't have on vinyl the Pastels track. This is a totally different band, completely different, from far away. From Adelaide, Australia. Not from Glasgow. But for some reason back in the early nineties they decided to name their band after The Pastels. And suddenly I became very curious and asked myself: why?
The gold and yellow 7″ could well be an Ikea or a Best Buy ad. But it's a Summershine release. Catalog number 032. Summershine, the Australian Sarah. A label that released fabulous bands like Tender Engines or The Rainyard. And they released Truck Train Tractor in 1993. The A side includes just one track, "Starforce (USA)" and it spins at 45rpm. The B side spins at 33rpm and has two songs "Away" and "Starting at the End Again". From the three, the last one is the one I like the most. It's fast, it's punchy and the guitars sound like The Pastels!
The band was formed by Brett on guitar, Karl on vocals and guitars, Marty on vocals and drums, and Tim on bass and vocals. The cover art of the record was done by Gerry Wedd, who I believe is a surfer and also a ceramist and a potter. Looking around online it seems some of the band members went into bands like Terrance Dicks and Hermetic Music. But there's not much information on them or what are they up to these days. The songs were recorded at ABC studio 521 (the couch potato set) in Adelaide, on the spring of 92. It was recorded without the use of any digital technology whatsoever.
And then there is. The biggest mystery. They thank Stephen Pastel on the record. So yes, this confirms that they took the name from The Pastels (I know i was obvious, but as a journalist you have to be 100% sure!). But how were they in touch? Old school letters? Or maybe Stephen had been in Adelaide? Or perhaps the TTT guys had been on vacations in Glasgow pre-Monorail times. Who knows. They were big fans. And that's what matters. And I like Truck Train Tractor as a band name. What other Pastels song could be a good band name? Holy Moly?
And that's all there is about this elusive band. I wonder if there's any more songs by them. It seems this was their only release. Im sure they recorded more songs. I have a hunch that they did. What are they doing these days? Still making music? Would love to know more about Truck Train Tractor. If you know anything else, please share!
::::::::::::::::::::::::::::::::::::::::::::::::::::::::::::::::::::::::::::::::::::::::::::::