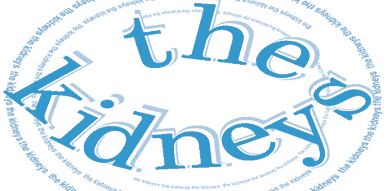 Next week vacations!! And this week we are celebrating with the release of The Suncharms!! I'm really happy with the support that we've received, especially now since the postage prices went up. On top of it all, Japanese fans, will get a special edition of our CD with an Obi strip plus liner notes translated to Japanese. Very happy about this, it means a lot!
Aside from this very exciting news, things are a bit quiet at Cloudberry but as soon as we return from vacations we will be announcing some news. That means future releases. We do have the Pale Spectres 7″ waiting for a long time, and it will come out, but we have some exciting news coming from Sweden this time. Hopefully I'll be able to announce the next Cloudberry Cake Kitchen release as well.
Now it's mostly time for me to think about France and all these places I will visit. And all the friends I will see! In the meantime though, let's review the few American bands that  are playing Popfest and that I didn't get the chance to review last time.
1 – Bent Shapes – I heard about them not too long ago as I saw that they were releasing an LP for Slumberland. From what I see on their bandcamp they hail from Boston and this LP on Slumberland called "Wolves of Want" is their 2nd album after "Feels Weird". I haven't listened to the whole discography, this is just a quick look, a hasty listen to get an idea, but from the two only songs I could stream from their last album I'm not sold. I don't dislike it, but I don't love it. A bit generic for my taste I'd say, and much more influenced by American pop than UK pop (the one I'm a sucker for, so that's why perhaps I'm not hooked). For those of you who love this sort of sound they are also playing on the 12th here in NYC at Union Pool. And for Popfest they will be playing the free Saturday show at Baby's All Right! at 3:45pm.
2 – Catholic Easter Colors – they come from the unlikely Alabama. I have heard about them first through the indiepop mailing list and today I'm finally listening to their songs on Bandcamp. I expected slow songs, because of their name taken from a song by Northern Picture Library (though they spell it 'colours'), and they deliver that. The sort of music for rainy days, gray skies, and all the sort of melancholia you can imagine. Don't know how it will translate to being played live, but it will definitely be a challenge for the band. Some good ideas here definitely though the songs on bandcamp sound and feel very demo-ish I think. They are playing early, opening the Sunday gig, at 3:45pm at Littlefield.
3 – Lake Ruth – More 60s than 80s. Even though they are from NYC this is the first time I hear about them. There are only 2 songs on Bandcamp, the second song "The Prisoner's Dilemma" is really nice! It's not something that fits in the Cloudberry sound, I know that, but that doesn't mean I don't enjoy this beautiful piece of pop. The opening track is good too, I especially like the title of it, "The Inconsolable Jean-Claude". Though you know if they had changed that choppy guitar for a jangly guitar, I would have loved it more, but who am I to say! This is a good discovery and definitely want to check them at 4:30pm on Sunday at Littlefield.
4 – Eureka California – Never heard about them so I got surprised to see that they have many releases on their bandcamp. They are also playing this March 9th there in NYC, at Palisades in Brooklyn. The thing is that they are more of a garage band than an indiepop band. So not sure why they play Popfest. I guess to have some variety? Anyhow, they play Sunday, at 6:00pm at Littlefield. Wish they played later so I could escape to get some dinner.
—————————————-
The kidneys are bean-shaped organs that serve several essential regulatory roles in vertebrates. They remove excess organic molecules from the blood, and it is by this action that their best-known function is performed: the removal of waste products of metabolism. Kidneys are essential to the urinary system and also serve homeostatic functions such as the regulation of electrolytes, maintenance of acid–base balance, and regulation of blood pressure (via maintaining the salt and water balance). They serve the body as a natural filter of the blood, and remove water-soluble wastes which are diverted to the bladder. In producing urine, the kidneys excrete nitrogenous wastes such as urea and ammonium. They are also responsible for the reabsorption of water, glucose, and amino acids. The kidneys also produce hormones including calcitriol and erythropoietin. An important enzyme renin is also produced in the kidneys which acts in negative feedback.
I leave my record boxes to a side this week. I will pick an obscure band from a bunch of songs my friend Joel from Portugal has sent me during the past weeks. This time around I chose an obscure band from the north, from Finland. They were called The Kidneys and they only released one 7″.
Two songs appeared on this 7″ on Strawberry Records (SBS 007). The songs were "Alphabet People" and "Smile" and both are nice jangly popsongs, very much in the style of the early nineties, like Mrs. Kipling or Sundress for example. It's no surprise then that this record came out in 1991.
The sleeve of the record seems nothing special, plain white, and a sticker with the name of the band on the front. Don't know what's on the back sleeve as I don't own this record. We do know that the lyrics are credited to Jukka Hiltunen. Who is Jukka Hiltunen? There is a Finnish actor of the same name, born in 1965 and that has appeared in Hollywood movies like The Beach or 28 Days Later. Is this the same Jukka? Age wise it could be, in 1991 he would have been 26 years old.
I inspect the Strawberry Records discography. The only band I really know from it is "Bird in The Bush". Other bands that are totally new to me are The Undertakers, Terrortones, The Innerspacemen among others. Doubt that with those names they are very poppy. But who knows.
I've never know much about the Finnish scene. There are and have been amazing bands, but never in big quantities. Definitely The Kidneys is a good surprise. Even a bigger surprise was finding a promo video for this song on Youtube. It is said that this video was directed by Jimi Tenor.
That's all I could find about them. Does anyone know more about them? Did they record any more songs? Any other releases? Maybe compilation appearances? Would be nice to hear more from then!
::::::::::::::::::::::::::::::::::::::::::::::::::::::::::::::::::::::::::::::::::::::::::::::