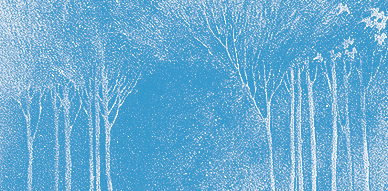 10 days and it's Christmas. I haven't done any plans. I stayed in Miami in the end and didn't get to do any Christmas cards this year. Not even bought any gifts. It's going to be a quiet one. A cold one too it seems. We were almost down to 3 degrees Celsius yesterday in Miami. Bear in mind that we don't usually have any heating, and most apartment's insulation is taken care by newspaper inside the walls. It's odd to see Miami brown. The greenness of the town is slowly disappearing.
My table is full these days, competing with my sheets that don't let me escape from bed earlier than 11 am. It's tough to be productive like this. But we I have a Gold-Bears 7″ coming in January. The record is at the pressing plant at the moment and I eagerly await for the test pressings. We are working on a video for the track "So Natural" that was also included on the Happy Prince/Cloudberry compilation released in October called "To Call Up the Shades". The name from that compilation comes from a poem by Cavafy, and the anecdote behind it, well, there's not much to it. I miss hanging out with my friend Christos, he is Greek, and Cavafy is Greek. So that's all. And the title seemed fitting. Anyways, this same song will appear later in 2011 on their full-length on Slumberland Records. It's really a pleasure to release these 4 songs by Gold-Bears, perhaps Georgia's best indiepop band ever?
Then the month keeps busy too. The Sound of Young Java is back with it's third volume. 4 new songs to sample the great indiepop that is made far away in the South East. Then there is a new compilation coming out tentatively called "You Should Always Keep in Touch With Your Friends". 5 songs, all in different languages, from 5 different bands, from 5 different countries. This is a little tribute to the worldwide indiepop community, were language or nationality or whatever don't matter. It's going to be a cracker. And last but not least, the latest on the Cloudberry Classics series will come from Australia, 7 songs by Bart and Friends. That's for Cloudberry. On Plastilina we have The Sunny Street album going to press any moment now! And if I look a bit forward, it feels like 2011 will be very busy in general. Lots of things to do, touch wood and cross fingers!
Touch Wood: As this expression has superstitious or pre-Christian origins it is usual physically to touch something wooden whilst exclaiming "touch wood", or shortly afterwards, in order to benefit from the resulting good luck. If the object touched transpires actually to be laminate or some other such non-wooden material then this may result in a scramble to find some real wood, which may be perceived as ominous.
Right, I've been listening a lot today to this song called "Touch Wood" by a very obscure band called Nervous Curve. And mainly this post is about asking if anyone has any information on them? As far as I know there were only two songs released. Both of them on tape compilations. "Touch Wood" appears on You Can't Be Loved Forever vol.3, the last of the series of tape compilations that Philip Ball from The Rileys used to put out. And the other song was "Your Idea of Heaven" that appeared on the Kite compilation in 1989. Both songs are great! Jangly pop at it's best. You know the formula, catchy melodies, heartfelt vocals and lyrics, chiming guitars, and melancholic choruses. That's how it goes. In days when a demo tape usually had 4 songs, and these being only 2, I'm assuming that there must be more recordings from this band. Anyone happen to have any more songs by them? Or any information about the whereabouts of the band? Or perhaps the names of the members? Hey! Perhaps they are on facebook! Would be great to know more from them, and dedicate them more lines than this little paragraph. But as I said, the whole world wide web is clueless about Nervous Curve. We need to make it up for it!
::::::::::::::::::::::::::::::::::::::::::::::::::::::::::::::::::::::::::::::::::::::::::::::
Listen
Nervous Curve – Touch Wood