29
Nov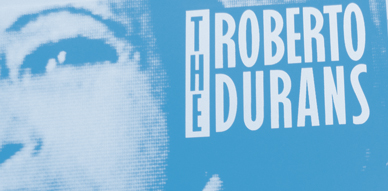 Back from two weeks of vacations. I'm exhausted and jetlagged. In a way happy to escape from the heat of Thailand, but not that excited to be back in an office. There was little indiepop during the trip, but I did meet Peter from Twee.net for a day while I was in Railay Beach. That was fun, reminiscing past gigs, festivals and so on. Gossiping a bit, talking about records, his own collection that will be now housed in a museum and more. It was really great to catch up after some years. Last time we saw each other was in Madrid Popfest 2013.
As I've been away I have very little news about indiepop. Don't know what has happened in the past two weeks. Were there any good releases? Any new bands popped up in Bandcamp? I will have to do my own research this week. For the next post I hope to find out some exciting news.
The one piece of news that is really important though, that we all learned yesterday, was that Indietracks is returning next year. There was a lot of doubts that it was going to happen again it seems. Fans were wondering for the past few weeks. But the news came and everyone started booking their Travelodges.
The dates for 2017 Indietracks are July 28th to the 30th. It will happen at the same location, the Midway Railway Centre in Derbyshire. There is one difference though from previous years, three of the organizers have left, Marianthi, Ian and Alice. Andy and Nat are still on it while Jasmine, Emma and Beck are joining Team Indietracks this time around. I don't know these new members but I hope they book some great bands, proper indiepop for the pop fans. Definitely Marianthi and Ian will be missed, they booked so many fantastic bands during the years making me happy when I attended.
I don't think I will be able to attend. But who knows, if the lineup starts shaping up nicely, I can make a big effort. I miss the festival so much. Fingers crossed. And good luck to the new organizers!
And about my vacations? Well, what else can I tell you. Visited Bangkok, Ayutthaya, Lobpuri, Sukhothai and Railay Beach. Lots of walking, temples, Buddha statues and monkeys. I wore a baseball cap and shorts, very unusual for me. In a way Thailand seemed so different to anywhere I visited, but other times it just felt like another Latin American city, Bangkok especially reminded me of Mexico City a lot.
I have to go through my photos, get my memory refreshed. I had some issue today with some of my photos, they seemed to be lost after I pressed ctrl+z, undo, on my new computer. How odd. I'm using a recovery program and I left it doing it's thing. It seems like it was working. I hope so! So far this day has been so crappy.
I found Thai food a bit hit or miss. Some days it was fantastic but in general I think Thai food in New York is as good and sometimes even better. I may be mistaken, but that was my experience.
Taxi drivers, damn, they see you as a westerner and they try to rip you off. I was better using Uber really. Taxi drivers don't want to use their meter and they just ask for a flat rate, a very expensive one. Well, not expensive if you convert to dollars, but definitely much more if they were to use the taxi meter.
All in all it was a fantastic adventure in Asia. Worth the very long flight. When I get my energy back, maybe I can write a bit of a tourist guide for the places I visited. Right now I just want to fall asleep!
————————————————-
Roberto Durán Samaniego (born June 16, 1951) is a Panamanian former professional boxer who competed from 1968 to 2001. Widely regarded as one of the greatest boxers of all time, Durán was a versatile brawler and in-fighter in the ring, which earned him the nickname of ""Manos de Piedra" ("Hands of Stone") for his devastating punching power.[1] He held world titles in four weight classes—lightweight (1972–1979), welterweight (1980), light middleweight (1983–1984) and middleweight (1989)—including a reign as the undisputed and lineal lightweight champion (1978–1979), and the lineal welterweight champion (1980).[2] He is also the second boxer to have competed over a span of five decades, the first being Jack Johnson. However, Durán is most infamous for abruptly forfeiting his welterweight title in the middle of his 1980 rematch with challenger Sugar Ray Leonard.
Today I want to introduce a band I know very little about: The Roberto Durans. I know almost nothing and the internet also knows barely anything about this band. There is barely anything but I'll dig up everything I can. They are not even listed on Discogs!
They are not much of a mystery in the indiepop world. I've never heard anyone talking about them. Maybe not many know their existence. Never seen them on those wanted records lists. Never seen a blog post about them. I found them on Youtube and from there I started my "investigation". First fact I can find about them is that they were based in Wakefield, UK.
Wakefield is a city in West Yorkshire, England, on the River Calder and the eastern edge of the Pennines, which had a population of 76,886 in 2001, increasing slightly for the five Wakefield wards (East, North, Rural, South and West) to 77,512 at the 2011 Census.
As far as I know they released just one record in 1990. It was a private pressing, self-released and it seems only 500 numbered copies were pressed. This 7″ included two songs, "Don't Go Weird On Me Baby" on the A side and "T.B.O.O.E.T.K.M." on the B side. What does the B side song mean? The catalog number was TKO 001.
On Youtube I could find 3 more songs. I assume these are from the same recording session as the 7″. They were uploaded 8 years ago I think by a member of the band. The songs are: "Jesus Drives a Harley", "A Million Tears" (which is said to be inspired by Harvey Milk), "Dying to Meet You". Also you can listen to the two songs that appear on the 7″,"Don't Go Weird On Me Baby" and "T.B.O.O.E.T.K.M.".
I wonder who were behind this band. From a Facebook page called "I See a Darkness" I feel one of the band members might have been Paul Stephenson but I can't confirm this. I wonder if the band members had been in other bands before or after The Roberto Durans. If they were really big boxing fans. If they ever visited Panama. So many questions. Did they record more songs? Why were there no more releases? How big was their following? Maybe some of you remember them? And how the hell do I get a copy of their single? I would love to have it!
::::::::::::::::::::::::::::::::::::::::::::::::::::::::::::::::::::::::::::::::::::::::::::::