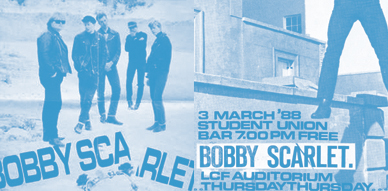 New week and now my 2nd week at my new job. I keep readjusting, and it is clear I need to learn some new things. To start, I need to learn how to do D3. I've never really got into it, I kept creating visuals and interactives without it, but now I see I must learn it. Need to be on the same page with my peers. When I started at my previous job I had to learn some Underscore just when I started and a charting library called Amcharts. I think I was really scared then, my background was never of a programmer, it was of a designer. But I manage to learn enough to get away with it and had a fine time, even winning some awards. Now I feel I'm at a similar crossroads, today confronting a new library and having to deal with that uncomfortable thing that is the Terminal. I hope I manage, I hope I like it. It is going to be interesting the next few months. To start I've bought some books, see if I can be disciplined enough again, at 33, to learn new things and not just be comfortable and lazy.
The good thing is that I'm working at my own pace while the department is being built. I'm the first hire. That gives me some time to work on my own stuff, meaning Cloudberry mostly. I'm writing these lines on a Sunday night while I wait for the footie highlights show, but I'm pretty sure much of this post will be written tomorrow, on Monday. This weekend was mostly about house chores, but I put together a new offer on the Cloudberry website that might interesting for many of you. As part of the 10th anniversary I've been trying to get some more affordable prices for you all. I do lose a bit of money on it, but I want to find a good home for these records and at the same time make some space at my place (which will start looking like a hoarder's apartment!) for the new releases. This time around it is a Sweden only pack. That means there are 5 records by 5 bands from Sweden available to you all just for a month, until August 15th. This pack's price is $25 for US orders and $50 for international orders. Both prices include shipping and handling. The pack includes the Fibi Frap CD, Hari and Aino, Bonne Idée, A Smile and a Ribbon and Youngfuck 7″s. Hope you take advantage of it!
What is new in the indiepop world now? Not sure if I've done well my homework this week but I did write down some cool stuff.
Let's start by what most people are aware now, what most people raved about. That is that Alvvays have released the video for the brilliant "Undertow", the song that is the first single of their "Antisocialites" album out on September 8th. I've already recommended this song when it was just an audio-only video on Youtube. Now there's a video and it is very cool too. When I think of Alvvays I have to go back many years, when RJ from Lost Tapes came to New York telling me he had a crush, that there was this amazing band he had just seen. There was no online presence of them online. There was just some live video on Youtube. That was it. Months after the band was signing with a sort of big indie label and becoming darlings of the hipster-crowd. They were destined to this probably. I still haven't seen them live, and I will try to fix that later this year, if their NYC shows don't sell out.
Another band I've recommended on the blog is Houston's Astragal. I checked them out after they appeared on the CD16 album that Impermeable Records put out. Now I noticed on their Bandcamp that they have 3 songs on a split tape on Miss Champagne Records. The band they share the split is also from Houston and are called Donna Heyward. I listened to them but it wasn't my stuff. I'll stick to Astragal's side, and even though I'm not into tapes I (and you) can stream their 3 songs on Bandcamp. "Brightfellow", "Miles" and "Crescent" are pretty dreampoppish jangly pieces. I especially like the last song the best, "Crescent".
Ali, Chris and Brian from Richmond, Virginia, are Big Baby. I notice on their Facebook page that I already have friends following them. Well, I only just discovered them on Bandcamp. They sound classic, like they would fit in the Pop American Style compilation, no problem. They have a new tape coming out soon (oh dear, what's with this tape fad? bring back CDRs! It is a pain for me to play tapes!), I suppose self-released. At the moment you can stream on Bandcamp all the songs that will be included in this EP titled "Sour Patch" which are 5: "Not That", "Lemons", Everybody", "Rubber Tree" and "Often". Again for some reason, I like their last song, "Often", the best.
Months ago, or was it longer than that?, I was championing the return of Galaxy Train Records from Japan. Their latest offering is a 3 song tape (okay, I'm going to go out to protest on the streets!) by Japanese band Smokebees. The "Sunstroke EP" is a sweet lo-fi bedroom recording. The songs are "Begin Again", "Lights of Home" (this one being my favourite) and a cover of Gavin Bryars' (I don't know who he is) "Jesus Blood Has Never Failed Me Yet". You can stream it at the label's Bandcamp.
One record that kind of slipped from my was the pretty pretty 5-song EP CD by Cattle on Jigsaw Records. I'm only listening to it now on the Seattle's label Bandcamp and I'm kind of annoyed with myself for not having heard it before. Cattle is a Tokyo band who released their first EP also with Jigsaw some years ago. That means, I need to catch up, TWICE. On this new offering there's even a cover of Ride's "Twisterella". What else could you ask? You get here honey sweet vocals, poppy melodies and electric guitars. This EP is titled "Slow Sailor" and even has a very cute illustration of a sailor on the artwork. "Sherbet", "Dear Heart" (my favourite one), "Twisterella", "Within Your Reach" and "Slow Sailor" are the tracks on this very good second release.
There's even more new music on Bandcamp worth mentioning. Remember a long time ago I wrote and then interviewed a C86 sounding short-lived band from New Zealand called The Perfect Garden? Now they've set up a Bandcamp though at the moment there are only previews, short snippets, of their songs. In any case this is not to be missed by any indiepop lover, especially when the full songs are available as these are quality songs, and you'll be wondering why the hell they were never properly released.
A few days ago I got a message from Phil Wilson. No, not the June Brides' Phil Wilson, but Phil from The Raft, a band from Neston in the UK. So I duly checked his Bandcamp where his latest EP is available for streaming. Titled "Coming Up For Air", the EP has four guitar-driven songs, "Glad I Don't Know", "Coming Up for Air", "Anarchy on Our Guitars" and "Regrets". It is a dreamy EP, with lovely guitar work, especially on the first song, "Glad I Don't Know", which is my favourite. Surprised I never heard about The Raft, they seem to have releases dating all the way back to 2003. I think I will have to explore their digital discography then.
And lastly, come on, this week has had a lot of recommendations, is Peru's Almirante Ackbar who are releasing their first album on Faro Discos. You can order the CD album (which I already did) and stream it on their Bandcamp. Titled "Sonidos Ultrasónicos y Audibles Para Callar al Perro del Vecino", which roughly translates as ultrasonic and audible sounds to shut up your neighbor's dog, has 13 fun songs. A few weeks back I recommended their new videos for the songs "Alquimia Espiritual" and "Fiebre de la Amplitud". Now they release an album. It seems the Lima guys are working hard, and that can only be a good thing. The album is thoroughly enjoyable!
—————————————————-
Remember last week? I was writing about The Friendly Fires, a Crawley band, and mentioned that I should actually dedicate a post to another Crawley band: Bobby Scarlet. I though why not do it this week? Why wait? I already owned their 7″ and was missing their 12″, so I also ordered it today. Let's see what there's to find about them on the web.
As it is becoming usual my first stop is Discogs. There I find just one line on the bio field: "1980s indie rock band from Crawley, West Sussex, England. The core of the band became Spitfire." It also lists one member, Chris Window.
I actually discovered this band through the 1991 compilation "La-Di-Da… So Far…"  (La-Di-Da 018). On it the band appeared contributing the song "White Pearl" and I was immediately hooked!
I then decided to check out their back catalogue. I think I didn't buy their 12″ because of expensive postage prices but I did get their first release, their "Mosquito" 7″.
This record was released on the same label, Deadbug Records, I was talking about last week when I wrote about The Friendly Fires. I feel, I'm guessing too, that there was a healthy scene in Crawley, were all the bands helped each other and even shared members. "Mosquito", with "Peach" on the B side, came out in 1986 and got the Deadbug 003 catalog number. On the cover we see a black and white photo of a kid, probably at the beach, might it be one of the band members? On the back cover there's a smaller photo of some sand castles. First thing I start wondering is why the name Bobby Scarlet? Was there a real Bobby Scarlet? On the back I notice that the band thanks Brian and The F.Fs. Pretty sure that The F.Fs are The Friendly Fires. Brian? Could it be Brian Hope, the vocalist and keyboardist of The Friendly Fires? The last bit of information comes from the labels. Two last names appear, Pritcher and Smith.
Their next and last release was to be out in 1988. It was the "White Pearl" 12″ on La-Di-Da Records out of Brighton. This is a label I've mentioned so many times as they released a bunch of fantastic records. I've been in touch with Grant Lyons who ran it, but sadly never got to get his interview answers. In any case many times he has been helpful giving me some information about many bands on the blog. This 12″ had 4 songs, on the A side there was "White Pearl" and "Mosquito" (a new version?) while on the B side there was "Jessica Jayne" and "I've Been Insulted By More Texans Than Anyone Else In The World". This was actually the second release on La-Di-Da getting the catalog number La-Di-Da 002.
As I said I just ordered this record. It says it comes with a photo insert. Sadly I can't find online any scan or photo of the back cover. Don't know what sort of information is available there. As soon as I receive my copy I will update this post unless the band gets in touch with me before that. Yes, I'm hoping that.
Bobby Scarlet appeared at least on two other compilations. In 1988 they appeared on the legendary "Hoopla" tape contributing the song "260p". This is a brilliant compilation that if you haven't checked out try finding it as you will be on a treat. Interesting enough, the band wasn't to appear on the Hoopla reissue on Accident Records, I suppose because the masters for this song were lost.
The next year, in 1989, they contributed the song "Steppenwolf" to another classic compilation, "Something's Burning in Paradise Again". This compilation was celebrated by the Something's Burning in Paradise fanzine as the "greatest compilation tape you're EVER likely to hear". On the fanzine there was information about each of the bands, and in the case of Bobby Scarlet it says that by that time they had already changed names to Spitfire. There is only one name mentioned, Joseph. Now we need to find his last name.
Last week I linked to the Crawley Observer as there were mentions of The Friendly Fires when they were going to play a reunion to raise money for St. Catherine's Hospice in 2012. Bobby Scarlet (and Spitfire) also played this gig. On the article there's more mentions to Spitfire than Bobby Scarlet but as they are both related bands I think it could be interesting to you all:
This was soon followed by another Deadbug double-A side 7-inch release, Mosquito/Peach, by new to the scene, '60's influenced five-piece Bobby Scarlet in early '87. Subsequently, both bands released a 12-inch single – The Friendly Fires' I Said To Him and Bobby Scarlet's White Pearl. Friendly Fires and Bobby Scarlet found themselves supporting many established independent bands of the day at venues around the south east, but, unfortunately by 1988 both groups had spilt. The Eighties story ends with garage rockers Spitfire, formed from the ashes of Bobby Scarlet in late 1989. Spitfire, all ex-Thomas Bennett pupils, soon found themselves signed to a London-based independent record company. Within six months they had acquired an NME single of the week. A national tour with a fresh from Top of the Pops Blur and John Peel sessions followed. 1992 saw a Reading Festival appearance and a number one independent single with the EP Wild Sunshine, Spitfire can also count Pulp and The Verve amongst an illustrious line-up of bands that supported them. Spitfire called it a day in early 1994 after releasing two albums and seven Eps
I found a website now where I could see the band members in Spitfire. Here I see that it was formed by Jeff Pritcher, his brother Nick, Steve White, Scott Kenny and Matt Wise. Okay, so the Pritcher on the Mosquito labels must have been Jeff or Nick. But that's not all, luckily there are more mentions about Bobby Scarlet on here:
…Bobby Scarlet, which featured Jeff and Nick, as well as Steve Walker and Darren on guitars, and Chris Window(s) formerly of Creation hopefuls Blow uUp on drums. Bobby Scarlet released 2 singles, first Peaches / Mosquito on the Crawley label Deadbug run by another Crawley band, Friendly Fires and a 4 track 12" released on the Brighton label La-Di-Da Jeff, Nick and Steve Walker were definitely around for the first 2 singles, and Scott Kenny was definitely on the second.
So we got the band members now! Even that Chris Window used to be in Blow Up.
Next and last stop then will be the Bobby Scarlet Youtube account that I explored last week for The Friendly Fires rare tracks.
The first rare recording I find is "Kiss Me" at the 1987 Turn Me Up Christmas Party. At this gig the band played with The Grooveyard and The Wedding Present at The Pavilion in Brighton.
Then there's the 1988 demos "Feverish" and "Strawhead" where the band sounds a bit rougher. And lastly a "260p" demo from 1988 if you can't find a Hoopla copy (or Mp3s).
The last thing I could find was a flyer for a gig that was happening on March 3rd 1988 at the LCF Auditorium. Wonder where that is/was?
And that's about all I could find for Bobby Scarlet. There's definitely much more about Spitfire, but I wanted to concentrate on Bobby Scarlet, as it was a proper indiepop band during the best years of indiepop. I wonder if they recorded any more songs, if they left many unreleased tracks. Whereabouts did they gig? Anyone out there remembers them?
::::::::::::::::::::::::::::::::::::::::::::::::::::::::::::::::::::::::::::::::::::::::::::::
Listen
Bobby Scarlet – White Pearl