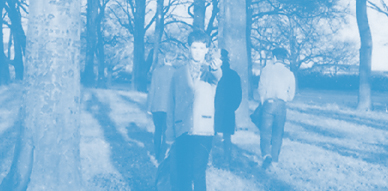 I remember the fist time I arrived to London. I passed hastily through all the passport controls and customs. The officers didn't ask many questions and they seemed not to care much. At the arrivals terminal I found a bench, and sitting down next to a loud Indian lady talking on her cellphone, facing a Money Exchange store, I waited patiently for Jennifer.
She had just moved to the UK. And I was going to attend my first pop festival outside the US. February of 2010. My motive to go to the UK wasn't exclusively to see an amazing lineup of pop bands, but to see K as well. After my Stockholm visit the whole situation wasn't clear anymore. I was sure there was something, but nothing had happened. Perhaps I was idealizing the time I had spent with her. I was probably clinging to a letter she wrote me the day I was leaving, promising to read it only upon arriving to US. A letter written in Swedish, which I halfway understood, and shyly had to ask a friend to complete the translation. A letter that gave me hope. A letter that made me decide that I wanted to see her again as soon as possible.
Jennifer showed up. She was holding a big piece of paper, "Welcome Roque". It was heart-warming. She was a bit late, but how could I ever complain with such greeting. Always after leaving the baggage claim area, and heading to exit the airport, I see all these people waiting for someone, with signs, Mr. This, Mrs. That. Some are really nice. I secretly wish my name was there, somewhere. I check them all rapidly with the corner or my eye, but no one is every picking me up. This was the exception. The only time I've ever been received with such warmth.
I got for the first time an Oyster card. She made me buy an expensive 35 pound sort of pass. On my second visit I learned that this was a bad deal. But anyhow, for this one time, it worked. While waiting for the train, I got a crash course on the zone system. I couldn't believe there wasn't a single price for the rides. It seemed a little bit too chaotic to be doing maths with different prices every time you wanted to go somewhere. Eventually the Piccadilly line train arrived, and for the first time I was riding the tube. That tube whose map I had studied in a Graphic Design History class back in university, that tube that was bound to Cockfosters and I couldn't stop grinning.
The ride was pleasing. I can only compare it to the ride Alex and me took from Barajas Airport to Sol in Madrid. There was new sort of excitement. It was like life was a box of chocolates just waiting to be opened and devoured. I immediately felt at home. I always feel at home in London. I understood why Jennifer moved to London, why she loved it this much. Since that time, I dream of following her footsteps, as the one American friend that actually made it happen. I nag and nag my bosses here in New York to at some point, whenever there's an opening, to transfer me to our bureau there. Crossing fingers, as I do think they will consider it.
We rode the train to Green Park. Of course, outside there was a park. We walked around looking for a place to have lunch. All the restaurants seemed kind of classy, juxtaposed on the ground floors of magnificent buildings. Nothing like the cheap looking buildings of Miami. These seemed made of proper concrete, grayish and stone like cold, brick-built and not that flimsy way that we have here in America for constructing houses with wood and plaster. They all looked expensive.
I had a sandwich at a café. And a beer. No one asked me for ID or being over 18. Probably because I haven't shaved since leaving my house the day before. It was a nice lunch with Jennifer, talking about expectations, dreams, and the whole indiepop gossip that keeps the world going. She then explained me how to get to Walthamstow where I was staying for the first couple of days with Mr. STSC and K. It didn't sound too difficult. She recommended me buying an A-Z guide for London streets just in case. I didn't. I did invest in an umbrella though on my way there.
As usual the poor British people have issues when trying to charge a "swipe" card. It seems it doesn't fit in their brains that cards have a magnetic stripe. So used they are to their chip little thing and inserting it to some sort of machine reader. Took around 10 minutes for the waitress to charge me. Despite that, as expected I was nice and left her a tip.
When I finally got to Blackhorse Station it was pouring. First day in London and I get to see English rain. The fantastic weather of the British isles. Wet, damp, and a bit cold. I was wearing winter clothes for the first time since I moved back to Miami from Texas in 2005. The walk down the road, crossing a couple of pubs and grocery store was a bit painful. My heart was speeding. As soon as I arrived and was welcomed to the apartment, I learned that K had been waiting for me but had left already. My pulse slowed down. It will all wait until the Betsey Trotwood gig that night. A night were I was told to shut up a thousand times. A night where The Pines dedicated me "Please Don't Get Married Without Asking Me". A night were my romance with London had just started.
—————————————————————————–
A pilgrim (from the Latin peregrinus) is a traveler (literally one who has come from afar) who is on a journey to a holy place. Typically, this is a physical journeying (often on foot) to some place of special significance to the adherent of a particular religious belief system. In the spiritual literature of Christianity, the concept of pilgrim and pilgrimage may refer to the experience of life in the world (considered as a period of exile) or to the inner path of the spiritual aspirant from a state of wretchedness to a state of beatitude.
This was a band that I discovered in the Myspace days. I actually wrote them to do an interview and they agreed. Sadly I never got the answers. I wonder if I could check those emails we exchanged, but with Myspace mail system it would take hours in the best of cases, I think it would be impossible. Myspace is a piece of crap. It's a shame as I exchanged so many great emails with friends and bands there, emails that I would have liked to store, like those ones when I asked bands to release a record with Cloudberry.
Some months later on Ebay I would win some Woosh fanzines and there was a little piece written about this band:
"And  from Hartlepool, of all places, came a wonderful demo tape from The Pilgrims, two days too late to appear on the flexis with this issue. But hopefully in the near future you'll be able to hear the delightful "Chemically Yours" on one of our floppy discs.
Four tracks 'Waiting (For Yesterday)',  'Girl from the Outerzone', 'Eloquent Silence' and 'Chemically Yours', the latter being the track that clearly stands out for me. A Crazy mixture of mixed up vocals and guitars, 'Chemically Yours' brings back memories of the superb Fire Engines.
It's likely coming from Hartlepool, The Pilgrims will disintegrate into nothing, but not if Woosh has its way.
Contact: Patrick Han"
I've already heard two of those songs on Myspace, "Chemically Yours" and "Waiting for Yesterday". Also on the same social network I had the chance to listen to two other songs that I assume are from a later period: "Don't Do Today" and "359 Miles".
"Chemically Yours" as far as I know was their only song that had some sort of release. It appeared on the tape compilation "Something's Burning in Paradise". It was the opening track of this tape released by Subtle Records that included classic bands like Another Sunny Day, The Mayfields or James Dean Driving Experience to name a few.
Remember how Woosh used to say that they would release a flexi by The Pilgrims. Well they did, kind of. On issue number 4 of the fanzine, Woosh included a split flexi by Eye Pilgrims and Choo Choo Train. You guessed it. The Pilgrims were now called Eye Pilgrims. And in this release they included a song called "Wall of Sand".
Many years later, some of the members of the band formed The Factory Owners that released a 3″ CDR on Unpopular Records. I couldn't find any information about this release sadly. I guess I came in too late to the party.
And that's about all I could find about The Pilgrims. If I remember correctly, I used to be in touch with Patrick from the band, but I could be wrong. That was back in the day. Those days were many 80s band were excited to join Myspace and share their songs. Oh how many great bands I've found there. I should revisit my friend list and try to feature some of those great bands in the upcoming weeks!
If anyone knows anything else about The Pilgrims, or has some more songs that could be shared, please get in touch. There's a lovely comment box just below the MP3 link!
::::::::::::::::::::::::::::::::::::::::::::::::::::::::::::::::::::::::::::::::::::::::::::::