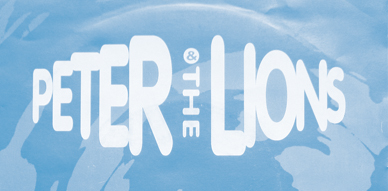 Well Popfest is over and I have to say that I'm very tired. I'm getting old, that's clear. Nonetheless I had a very good time with old and new friends. And the bands were really great too. But I can't review Popfest yet, I need some time to get in the right mood and recover some energy. So bear with me.
There are some important news to go over. First let me tell you that I'm very sorry that the May podcast hasn't been published yet. I know we are already in June, but with everything that has been going on there hasn't been any enough time to get it done. But I promise it will be out soon. This weekend I will start recording the June episode.
Most importantly though is that the Fibi Frap compilation arrived home. The release date is June 10th but all pre-orders have been shipped and any orders will be shipped immediately. Very happy with the sixth release of the Cloudberry Cake Kitchen series.
The bad news though is that the postage prices at USPS have risen. Almost a dollar for international orders. It's really a shame. This hurts everyone. I will keep the same prices of all our releases for the time being. But the next releases will have to cost a dollar more. That's how it's going to be sadly.
Then there's some good news from our friends at Firestation Records. I don't know much of the details but 4 new albums have been announced: The Train Set, The Siddeleys, The Reflection A.O.B. and The Bridge. Super cool news! Not to miss any of them.
Then Shelflife has also some great releases, The Treasures of Mexico and the new Brideshead album. Seems this is going to be a very good summer for indiepop.
But before I close this post, thanks so much to Maz for organizing a great NYC Popfest.
————————————————
Today I want to head to Belgium. To the early 90s.
There has been some very good Belgium bands, good pop bands, but they've been a few. Here's one that perhaps you haven't been aware of.
Peter & The Lions have been Peter Léonard's band. It was in 1991 when they released their first single, the great "Bye For Now". A nice slice of jangle. On the B side of this 7″ released by Rainland Records (RL 009) was the song "Have You Ever…". For this record Peter had the help of Jose Perez on bass and Yves Baibay on drums. The lyrics were written by Patrice Macar and Peter, the record was engineered by Yves Delannoy, mastered by Jérome Sandron and produced by Michel Van Achter. Peter was on vocals, guitar, keyboard, drum programming and even percussion.
On the back sleeve of the record we find that there was help from the Ministery of French Community in Belgium. I would guess it was some money for the label. I'm not familiar at all with Rainland, some of the releases are by bands I've never heard about like Tom Wolf, Owen Curtiz or Asoha. All their releases were out in the first half of the nineties.
Actually their next release after the Peter & The Lions single was the debut album of the band. It was also released in 1991 and had the title of "New Days" (RL 010). This record included only 9 songs: "Sixteen and Uncertain", "Bye For Now", "How You Manage", "When Days Are Soft and Long", "It's a New Day", "The Picture-Book", "The Unreal Minute", "The Land of Angry Men", "Open Air Song".  I don't own it sadly, or ever listened to it, so couldn't say who is credited in it. There's one copy available at Discogs at the moment, but well, I find it a bit too pricey for me!
My next stop is Youtube. There are some videos dating from 2012 where Peter plays some songs from his double album "Postcards from Home". It's a bit different in sound to the earlier single, and you can actually listen to this album here. Also in this bandcamp of his there's another album dating from 2007 called "Crossing the Strings". You can check this one here.
We get to know some curious facts. We know that Peter is based in Liege and that he has been involved in other bands like "Where's China?" (a post-new wave band), "Glassnotes" (a blend of rock, funk and jazz), and "Sing Sing" (an a capella quartet in french with a touch of ironic wit). Also the only person we see again from the early releases being credited is Michel Van Achter doing the mixes and the masters. These two albums were released by the label Home Records from Belgium.
On RateYourMusic we find mention of other releases by the band. We see a 1994 album called "Lost Paradise Songs" and a 2002 album called "Hold On". From the 1994 album I could find two songs on a Myspace by Patrick Schouters (who I guess played in the band then). The songs are "Spotlights Burning" and "Fire and Water". From the 2002 album I could find no information. I'd assume these records were mostly distributed in Belgium.
That's more or less all I could find especially as there is an author out there called Peter Leonard as well. He is an American author of crime novels. Maybe some of you can help me know more about them! I would especially like to listen to their first album, and perhaps if anyone have spares of their first releases, well, would love to trade or something! Oh! And of course, as it seems the discography is a bit obscure, are we missing anything?
::::::::::::::::::::::::::::::::::::::::::::::::::::::::::::::::::::::::::::::::::::::::::::::
Listen
Peter & Lions – Bye For Now