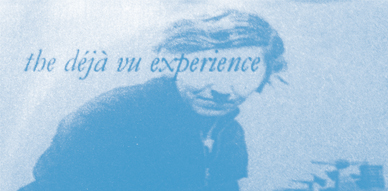 I was scared when I saw the boxes on my doorway. It was raining. Not pouring, but raining. How long have they been there? I recognized instantly what they were. These were the boxes for the new Cloudberry release, the Don't Cry Shopgirl 7″. Why was UPS so irresponsible? Why have they left them there? Wasn't it raining when they arrived to my place?
I ran and felt the soggy cardboard. I was terrified. What if? What if all the records were ruined? The thought crossed my mind. I immediately opened my door and carried the three heavy boxes into safety, into the warmth of my apartment. I disposed the boxes. Inside there were a bunch of smaller boxes holding the records. I had hoped they were going to be the second defense against the rain. And they luckily were.
I felt relieved. You can't imagine how. That was yesterday night. I couldn't even imagine that the records might be ruined. I remembered the story of the famous Episode Four records. That they were mostly lost in a flooding of some sort. That's why that record is so rare. Happily this time all 300 copies are safe. And I'm happy to let you know I'll start shipping them right away.
This is definitely an early Christmas gift for me. And I hope it is for you two. I love this record and it did take some time to get it out, but finally it is out there. This will be the last release this year, a year that I think was pretty good all things considered. Better than the last one, even though sales keep dwindling, the label has put out quality music with beautiful artwork. I'm very proud.
I think next year will be as good. The first release for next year will be The Suncharms retrospective compilation, part of the Cloudberry Cake Kitchen series. I will update the website with all the information about this release, and a pre-order button very soon. After that I should be putting out a new fanzine. There will be a couple of 7″s too, looking into making the 50 7″s mark that would be a true milestone! The first 7″ to be released next year will be Pale Spectres. Yes FINALLY.
So that's the update on my side. It feels so good every time a record arrives home. Don't you think?
On the day to day, I have to say I started reading the Popkiss book. The story of Sarah Records by Michael White. So far, 3 chapters in, I'm really liking it. Love the introductory chapters, I appreciate when the writer knows what he is writing about, mentioning bands, fanzines, and people, that are really important and that he doesn't just forget them because they are obscure. That's something I respect. Also this will create curiosity on readers, so they can discover, google, by themselves.
On the CD player this week, two Scottish bands. The Hermit Crabs and The Spook School new albums. Great stuff by both of them. The Spook School particularly have some indiepop anthems written in their record that if the world was perfect would be radio-hits right away, today.
And with Christmas around the corner I think I finally will get around getting that Creation Records first singles boxset. So tell me, what have you asked Santa for a present?
————————————————————-
In the mood of sticking to Sweden this week. You know, with all this Stockholm thing of Don't Cry Shopgirl.
One of my biggest regrets in indiepop is that I never got around to release the second volume of The Starke Adolf compilations. And the third and fourth volume. I tried. I really tried. But to be honest it was very complicated convincing 18 Swedish bands for every volume. They either never replied or didn't care.
Hard to believe. I loved all these bands. They were the introduction for me to indiepop in a way. I've written extensively how the scene of Sweden from 2002 to 2006 or so affected me deeply. It was grass-roots, it was all about DIY, from fanzines, photocopies, CDRs, festivals and clubs. Everything done in a small scale, with love, and especially with fantastic music. It was such a prolific time that I look back with fondness.
I wasn't in Sweden. That's true. But the internet was a great tool for me to connect thanks to Soulseek. I met many of the people involved. I heard the most obscure bedroom pop, and eventually felt inspired to do my own label. It had a lot to do with the swedes. I wanted to pay back for it, many years after, with my compilations that would document that era.
An era that I feel might be forgotten. That needs to be written about. There's so little online about many of these bands. Perhaps here in the blog, from time to time, I could try covering some of these bands like Ive done before with Fibi Frap (who were even so kind to release a compilation with me), Gang of One, Crime Time, Sugar Spun Charge and some more.
Today I want to show you one of the least known band from that period: The Déjà Vu Experience.
This was a solo project started by Jenny Westerlund. I assume when she was already living in Stockholm as she was originally from Skellefteå. By the time she released her one and only CDR she had already been playing with two much more known bands from the period: Funday Mornings and The Tidy Ups. Two bands I sincerely love and that maybe deserve a post here, though you could actually find some information about them online.
The CDr that only bore the band name on the cover, wasn't released by any label. It was 2004 and Jenny had recorded these songs on the summer of that year. On the record she got some help from friends: Terese Nordström (from Crime Time), Frida Danielsson and Patrik Granlund.
I don't know how many copies were burned of this CDr. The name of the band is hand-written on the disc itself according to Discogs. Also a lyric sheet was included, I like when that happens.
I missed this CDr when it was released. I remember I had little money back then. I was in school and couldn't afford buying stuff from abroad. I think the only store I bought from abroad was Popolar in Toronto. Do you remember them? They had great prices.
The CDr included four songs. I remember hearing them all back then. They were so pretty. Today I could only track one of the songs, "Shortcut to Satisfaction". The tracklist was:
1. Time Awake
2. In a Coma
3. Shortcut to Satisfaction
4. Parachute Jumping with Amy Johnson
Amy Johnson, CBE (1 July 1903 – 5 January 1941) was a pioneering English aviator and was the first female pilot to fly alone from Britain to Australia. Flying solo or with her husband, Jim Mollison, she set numerous long-distance records during the 1930s. She flew in the Second World War as a part of the Air Transport Auxiliary and died during a ferry flight.
I lost these songs when my hard drive died. It shows you digital music suck. I learned that physical records are better. But I lost these songs and would love to hear them again. Maybe someone can help me? Or even better if anyone has a spare copy for me? I would love that so much.
I tried contacting Jenny years ago to include this project of hers, but never heard back. But perhaps some of you remember it? Maybe she played live some of these songs? Maybe there were more releases or more songs recorded? I can only remember this CDr. Perhaps you know more.
:::::::::::::::::::::::::::::::::::::::::::::::::::::::::::::::::::::::::::::::::::::::::::::