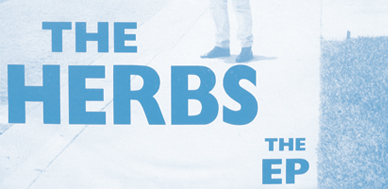 Almost October now. This year has gone so fast! There are no more festivals left for me, though I know some of you will be heading to Berlin Popfest, the last stop of indiepop vacations this year. How I wish I could join you!
Today I finished sending all pre-orders of the Boyish 7″, three days before the release date. Now onto emailing all the mailorders, tell them I have a fantastic new record out. I feel by next week things will get a bit calmer as I still need to order all the boxes, inserts and polybags, put them together and then store them. These things take time, especially as I have the new Pro Evolution Soccer, which is taking me quite some time at nights, after work.
Next weekend I'll be heading to Providence, Rhode Island. I've never been, and I'm just going to check out. Seems like a nice, little, quaint town. What to do? I'm open for suggestions. I'll just be there for Saturday and Sunday. Need to check if there are any good record stores. From the top of my head, Small Factory were from there, right?
Indiepop-wise New York is quiet. Aside from a future meeting with Shelflife boss who is visiting town, I feel the city doesn't offer what London offers to indiepop people. I get terribly jealous all the time. I did buy tickets to see My Bloody Valentine, $70. Yes, plus all those crazy fees (one is called convenience fee) then it was like $80. I guess I convinced myself that I have to see them live once, at least. Before they die (?).
The indiepop-list is back, and after a few hiccups (like a silly issue with the illustration used on the website) it's up and running smoothly. I even posted three replies to it in a single day. I don't remember replying to threads so many times in the past. So that's quite an achievement. Of course my friend Mr. Hyde Murphy was cheeky like always, and questions the $7 price for the 3″CDs at Cloudberry. Though explained over and over, and with facts, in this blog, breaking down the price, the guy is still clueless. But what to do, some people are not good at maths or the real world.
I do want to recommend a book this time on the blog. It's been out for some years now but I only knew about it after Henrik from Twig recommended me the documentary about it. The book is called "Last Shop Standing" and it's written by Graham Jones. It was such a refreshing read, with lots of anecdotes about the music industry. On top of it all there's a chapter about The Cherry Boys, yes, the ones that wrote Kardomah Café. So Graham was their manager, so he tells the whole story about them and also some tidbits about the band that followed, Exhibit B. Both great bands, both great guitar pop bands that I always enjoyed. So that was quite a treat! Also in the book Graham discusses lots of issues about the "industry" like MP3s for example. I tend to agree with all his views. I love that these kind of views about how great physical records are actually get published. We do need to make a stand!
And the other discovery this past week was a compilation by Said Liquidator that I found on Discogs. I didn't have a clue that it existed but it's a 2 CD compilation with all their recordings, even live recordings. It seems it's only a 200 copy release so better head there before it sells out. Really enjoying it as I only knew the fab "Third Man" and "Say What You Feel". I especially love their "Liquidator Jingle" song. Maybe I should try to track them down for an interview!
Other good releases of late are the new Proctors album and the Go Violets EP. I don't own these yet, but hopefully in the next couple of weeks I will. Today I'm listening once again to the Homecomings "Homecoming with Me?" album on Second Royal. It's so ace. The Japanese seem to be making a stir in the indiepop scene now. Lots of great new young bands springing from out of nowhere in the streets of Tokyo and beyond!
And I know, you are wondering when The Rileys album will be out. Well next week I hope to tackle the artwork, it's very close to be finished and after that I'll send it to press. Sorry it's taken a bit too long but you know it's only me running the whole thing and with two new releases this month I've been swamped!
But hey! Let's move onto our very obscure band of the week!
———————————————————————-
The Herbs. I'm sure you know The Raw Herbs. But The Herbs? I didn't use to know them until many months ago I found them through that great blog that is From a Northern Place. A blog that though lacking writeups (wish they had some!) offers a track from an obscure record, and drives me into hours and hours of indiepop investigation!
With The Herbs though I hit a wall quite fast. I couldn't find anything really. Even Rupert at Turntable Revolution wonders about them back in 2010.
So I'll tell you what I gather from my little detective work.
The 7″ EP was released by a label called Andy Harper Records. Did Andy Harper had a big ego? Or maybe he was one of the nicest patrons? Or even perhaps he was part of the band? We don't know. There is no catalog number though so it's fair to assume this was the one and only release in the label.
The record included four songs. On the A side we had "New York Nightmare" and "U Boat", whereas on the B side "Strum City" and "One Down and 2 To Go, This City Sure has Sold It's Soul". That last one has a nice ring to it, doesn't it?
I live in New York, so I'm pretty curious about the first track. So if anyone could share it with me?
The record was recorded in 1990 at Tony's during the month of March and April. The cover photograph was taken by Graham Buckerfield. With all those palm trees and the 4×4 on the street I would dare to guess it's been taken in Los Angeles. Definitely not New York.
You might think this record was American with all these nods, but this sounds totally British. The three first songs are credited to someone with a last name Healey. The last song is credited to Healey/Russell.
And that's it. I hit a wall. Sure, 45rpm is the speed of the record if you care much for that. I do. Sometimes.
I don't own this 7″ and it seems it hasn't popped up much on eBay. It's not even listed on Discogs. But I would love to have it, or at least listen to it in it's entirety! I also wonder if they had more songs. If they fitted 4 songs on a 7″ something tells me they did have many more songs recorded.  Also, where were they from? Did they play many gigs? I would love to know more about them! If anyone out there knows more let me know!
::::::::::::::::::::::::::::::::::::::::::::::::::::::::::::::::::::::::::::::::::::::::::::::
Listen
The Herbs – Strum City