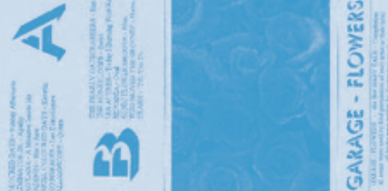 After a couple more of those bright silver Sapporo tall cans Elisabeth showed up with some friends. The Echo didn't feel as lonely and immediately headed with her to the bar. I was surprised how good her English was now, she had picked a new accent in Oxnard and talked smack like a true American. The Dane that found her place in California. I gave her one of the free drink tickets I got and ordered some liquor. I continued with my Japanese spree.
We ran to the dancefloor as soon as we heard the first seconds of"Bigmouth Strikes Again". Without any struggle we found ourselves in the middle of the crowd, in the middle of Guadalajara,  in the middle of the fiesta. Liz had joined us already and also another friend of Eli whose name I forgot! She was dancing and dancing waving her long hair all over the place. Some 'naco' kid, with his shirt half open, started dancing close to this nameless girl and doing his Latin moves all over the place. Hugging her, holding her hands, dancing way too close. He reminded me the Magneto kids. I'd love an early 90s Latin retro party.
"Heaven Knows I'm Miserable Now" struck me. Got reminded of some things that I was trying to bury. Break-ups are never easy, even if you go through them many times, and they are a very common experience for the common folk. I grabbed the nameless girl, took her from the gold chained Chicano, and made her dance with me. Cheer up. Let's have fun. It was close to 2 am and the DJ announced that this was going to be the last song. "There's a Light That Never Goes Out". He thanked everyone for coming and started dancing again with perfectly practiced Moz moves. I was told that this DJ actually plays in a Smiths tribute band, and of course, he plays to be Morrissey.
The song was quite a surprise, the DJ would mix the original Smiths song with Mikel Erentxun's Spanish version. It was quite a treat. I was dancing happily, singing along, both in English and Spanish. Until the song was over. Until the night was over. I hugged the girl, and namelessly kissed her bye. I headed towards the bar, find Liz and Elisabeth, find a ride back to my host's place. It was my last night in LA and I was told not to walk from the Echo to Silver Lake, that it was a very rough neighborhood.
The whole bunch of Eli's friends and me walked towards a parking lot, a couple of blocks away of the venue. We hanged out there a bit. There was a big plush bear tied to one of the light posts. It had black tape on it's eyes and mouth. Bear bondage. I rescued it, as I was the tallest I was asked to take him down. It was all wet though, maybe from the rain from the night before. We left it on top of someone's car. I wonder what the reaction of the car owner had been. Goodbye to everyone and the night was over.
I woke up terribly late on Monday. There was no time for breakfast. Chris from Silver Screen was coming around to pick me up around noon to go get some nice lunch not too far from where I was staying. He showed up on time on a big black pickup. I met his wife, the sweet vocalist of Indonesian band Mocca. Do you remember them? They had some very nice releases a couple of years back. They rapidly filled me in how they met, how they fell in love. Long distance didn't matter. That felt reassuring after what I've been through.
We talked and talked over beer and bloody marys. I devoured a fantastic salmon burger and a mountain of fries. We went through the early days of Silver Screen, the labels that Chris approached, the bands he loved, his new album that is waiting forever to be released, the 3″CD we did, the 7″ I have offered him and more. Talked about his Indonesian experience, his wedding, the great Indonesian cuisine, how people are so friendly there. It was fantastic to meet one of the most talented indiepop one-man band around at last. And I hope to see you again my friend.
After lunch I met with Marion for some more Los Angeles sightseeing, the last hours of my stay in California's biggest city. We drove to Rodeo Drive, walked around that posh area; Beverly Hills, where I took photographs for a Russian couple; Bel Air, where I didn't see the Fresh Prince; and eventually ended up driving next to the beach. We saw Malibu first and then we stopped at Venice Beach were we walked along pot doctors, crazy weightlifters, and tennis enthusiasts. Then headed for some happy hour cheap seafood, shrimp, fish and squid. My favourite.
The drive to the airport was short and mostly quiet. I was missing traveling with a partner, and pondering how much more rewarding it is. The sunset was happening and the orange sun was bleaching the houses and shops on the way. I found excitement again in music, in collecting, in talking about it, in sharing that with friends and fans alike. I enjoyed being alone in the mornings in a foreign place, walking on empty streets, holding no one's hand. I would always miss her smile when I turn around, poking her nose, and waiting for her to pick her candies. I won't deny that. There's a special place for her in my heart. And when the sun was disappearing behind the last buildings I could see on the horizon, I decided to move on.
————————————————————————————————————————————————
I have news for the few Cloudberry fans out there. On October 10th The Spook School's 7″ will be out! You can't miss it. It's one of the finest indiepop debuts in years, sounding so fresh, they've already become a favourite at all indiepop festivals! Also you can pre-order the Strange Idols' Idolatry retrospective CD. That's coming out very soon, hopefully by the end of October. So yes. Plenty of news. Also I'm working again on the fanzine and have some interviews lined up for the blog. So not all is bad, now I have much more time to work on the music I love.
Also, I've putting a lot of time, a lot of effort, to getting the second volume of The Sound of Starke Adolf compilations. Only today I emailed like 15 people! So, hopefully the 20 song CD that I have planned will be ready by the end of the year. Fingers-crossed.
I do want to ask for some tips and suggestions for the next Cloudberry Cake Kitchen release. I've been thinking of some bands but there's nothing concrete yet. Who would you like to see as part of the Kitchen family?!
Oh, and last but not least there was this interesting academic paper written about the blog and the label: http://www.wordsinspace.net/lib-arch-data/2012-fall/?p=232
————————————————————————————————————————————————
The song for today is a recent discovery thanks to a Youtube upload from Heinz! I don't know exactly, but the song makes me happysad, giddy at some points, and longing for days that won't come back at some other moments. There's something about the melancholic lyrics over the happy and bouncy, shambolic beat. It creates that beautiful contradiction that indiepop has.
The band name is Madison and the song is "She's June".
Well, there's plenty of Madison places in the US alone. The Wisconsin capital being the one that most people know about. But the actual origin is that it was a surname, a variant of Mathieson meaning son of Matthew.
And about June, there are two theories of where the name comes from: The first is that the month is named after the Roman goddess Juno, wife of Jupiter and equivalent to the Greek goddess Hera; the second is that the name comes from the Latin word iuniores, meaning "younger ones," as opposed to maiores ("elders") for which the preceding month May may be named.
Also June's birthstones are the Alexandrite, the Moonstone, and the pearl. The meaning is health and longevity. Of course the Alexandrite part makes me cringe.
But about the band, nothing, zip, zero, nada. The only thing I could figure out from the image posted on Youtube is that the song appeared on a tape called Garage-Flowers. On the green sleeve I could recognize The Pearly Gatecrashers on the tracklist. The Honeyloops. Eliminator Jr. And Silvania. My fellow Peruvians! Seeing Silvania and Eliminator Jr. it makes me guess that the tape compilation has some sort of Spanish and Elefant records connection.
I would guess they are English and they sound great!, with those na-na-nas, on the back. Great lyrics, ramshackle guitars, a bit like How Many Beans Make Five, or The Lovelies, but dreamier than them! Me and Dean Martin too? Possibly. A lot like Mary-Go-Round from Sweden without the girl/boy vocals. But that kind of pop! I can't even imagine what happened to them. As far as I know they never released anything, but if they recorded one song, they must have recorded more. So if anyone knows anything about them, let me know!
::::::::::::::::::::::::::::::::::::::::::::::::::::::::::::::::::::::::::::::::::::::::::::::
Listen
Madison – She's June