27
Jun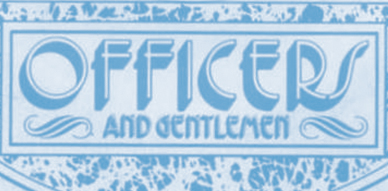 Last post about NYC Popfest. Now almost a month after.
It doesn't feel much of a blur now that Sunday night at Littlefield. Perfect weather, a good vibe and an excitement that had been building since day one of Popfest. Elin had already left to the airport. It was a bit late too and many people were leaving as well possibly because they had to work on Monday. That didn't stop The Spook School having an almost packed venue for a thrilling performance.
I had seen The Spook School at Indietracks before. They were truly amazing I thought. Definitely one of the most fun bands around. They energy is contagious and their songs are catchy as hell. But to think that the shy group I had seen before would dominate the stage with such presence, with such personality, well, I wouldn't have guessed that! The Spook School were like a nuclear missile this time around, fast, punchy, punky even! They had an attitude that I haven't seen in many bands. They were here to take NYC by storm. And they did.
Niall as always was making the crowd feel at ease with his jokes, everyone laughing at his stories about his adventures in NYC. Nye being political and firm about his ideas about sex and genre. There was a perfect balance of seriousness and easiness in the band. They were friendly and approachable, at the same time they had drawn a line. They weren't a funny band. Their songs say things that you need to listen carefully. And through a powerful show they were going to win more fans. And that's what they did!
I saw them later too, a week after, on a Saturday at Matchless bar. They had just arrived back to NYC after touring many cities in the East Coast. This was a more intimate show, maybe 20 people were in the crowd. The venue was smaller too. Also they finally had some merch, some beautiful t-shirts that I duly purchased. Even in this situation, when you could think they were going to be tired after so many trips, or quieter because the venue was smaller or shyer because there was a smaller crowd, they were loud like a bazooka, they were bombarding us with top pop songs.
The question of course it's what's next for this fantastic band? They've been evolving and getting better by the day. And they are still able to write fresh pop hits, all bundled with hooks and sing-alongs. One can only keep waiting to see what surprises they have in store.
Of course nothing is perfect. Some old babies came on stage during the concert to throw themselves to the floor and to "dance" (if you can call that dancing) and make the gig a bit more like a silly indierock gig. Ah well, I guess they were having fun, but it looked ridiculous. Anyways…
And then it was the time I had been waiting for. The Popguns were next. I was like a kid with a new toy, I was excited. I couldn't wait. At this time a lot of people had left the venue. They, I'm sure, will lament this, because they missed one of the best gigs at Popfest. There might have been around 50 to 70 people I suppose. And then "Because He Wanted To"'s first chords were heard. My heart skipped a bit. And suddenly Wendy Morgan was enchanting all of us with her one and only keening vocals.
The hits continued, one after another. "Landslide" came in second and you can only imagine my happiness, recording the song with my cheap camera. I danced. I hugged my friend Vickilín. I told Mariana I was just way too thrilled that I couldn't really explain why I like the Popguns so much. I can't actually remember when I discovered them. I do remember an episode way back in Miami when I discovered this record shop called Sweat Records that I found were carrying many Cherry Red CDs. I asked them how come. They told me they could get me any record I wanted from some website they had for record shops orders. I remember I asked them to get me The Popguns stuff. Why? I don't know. It was the first band that came to my mind. I went a week after to the store. No luck. And again. And again. They never carried The Popguns that I asked.
Of course eventually I've tracked most of their releases, even those not very pretty single-sided 7″s on Midnight Music. But those are things one buys when you love a band, right? The day I read they were reforming to play some special London shows (I think it was at ICA, right?), I in shock. I imagined many bands reforming but I never thought of The Popguns as one. Then of course they played some more gigs and I wondered if I was going to be lucky to see them. I met Shaun at Indietracks last year, because of him playing drums now for The Fireworks. He told me that The Popguns would love to play Indietracks too, so most probably I will have to come next year I thought. But it wasn't 100%. My friends in France, Another Sunny Night, booked them and from what they told me they were just plain fabulous. I was starting to get jealous. And of course St. Maz booked them for NYC Popfest. I was speechless. Some days later they were also announced for Indietracks. That was awesome news, but even better when Pat on some Facebook group said that they were planning to play two different sets at NYC and Indietracks for the few that were attending both. That's a band that cares I thought!
I get goosebumps when I listen to Wendy's voice. Have you heard this by the way? It gets all so chilly around here! But yes, the concert was on it's way. "Someone You Love" was next. And then one of my favourites of mine, a staple of many of my mixes years ago, "Still A World Away". Then more classics and more. They tell us that they are recording new material that will be coming out on Matinée. Good work Jimmy! They play their new song "Lovejunky" and fits just perfectly with all their fabulous songs of the past.
And then their A Tribe Called Quest cover of "Can I Kick It?".  Haha, my friend Viki doesn't understand what's going on. But the crowd is going crazy and knows the lyrics by heart. And me too. And we all sing. And it is such a great moment. But it was just all building up for the best moment of all. The last song. And you guessed right. "Waiting for the Winter" was monumental. At least for me it was. Time stood still and I didn't want the song to never end. I sang and I danced. Clumsy and all. And then it was over. They turned on the lights. It must have been like midnight by then. But Maz told them that they could play another song. But that is a bit of a blur to me. Can't recall what song it was now! At least I remember that it was one of those gigs that I like to call, "gig of the year".
Popfest was over. I went to the merch tables and bought a bunch of things. Talked a bit with everyone that was left. Sold some more records. And then I gave away some records. I hugged people around and said bye. Time to go home. On the train platform, waiting for the N, we randomly stumbled upon two of the Stars in Coma. The ride felt so short. My brain was still going at full speed remembering every moment of a great weekend.
———————————————————-
Good afternoon for all those pop treasure hunters. Here's another 7″ I have barely any idea about. My clues are limited but both A side and B side are on Youtube. So that obscure it can't be.
The record has no proper sleeve. It came on a white paper sleeve. The band was called Officers and Gentlemen. An odd name.
The 7″ was released in February 1985 according to 45cat that does list it. The record was released by GAP Records. Catalog was 001. So most probably a self-release. The label logo has two flags, the Union Jack and the American flag. Maybe there was an American in the band? Or in the label?
The A side was "That's Life and Love" and was composed by Gareth Hobbs. The B side was "Noise" and that one was composed by Mark Bushell. Both songs were produced by R. Boden. Both songs are very catchy, they have that certain pre-c86 vibe, a bit more post-punkish than jangly perhaps but it has danceable element that I really like, especially on the B side "Noise" with that bouncy "We make nooooooise" line that I can't get out of my head!
Gareth Hobbs seems to have a Youtube account and has uploaded some live footage of the band, a full gig at Macclesfield Leisure Centre. Worth watching of course!
And that's all I could find about them. I saw a mention that they once played at the Lido on another Youtube video, but that doesn't help much in unveiling the mystery about this band. Who were they? Whatever happened to them? Were there more recording? Anyone know anything else?
::::::::::::::::::::::::::::::::::::::::::::::::::::::::::::::::::::::::::::::::::::::::::::::