29
Feb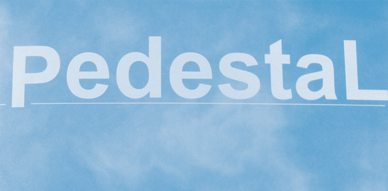 Today the NYC Popfest passes sold out. In just a week all the available passes for the whole festival vanished into thin air even though this year they were much more pricier than previous years, $110. There are still individual tickets for each night but these are definitely not very convenient as they charge a service fee and definitely no one wants to pay those. It's always been a mystery to me what sort of service these fees are for.
All bands for the festival were announced as well, plus the venues and schedules. This is how it's looking this year:
THURSDAY MAY 19th
VENUE: LE POISSON ROUGE | 18+
TICKETS – $24 ADV | $26 DOS
6:30pm DOORS
07:00pm BIG QUIET (NYC)
07:45pm FREE CAKE FOR EVERY CREATURE (PA)
08:30pm THE HERMIT CRABS (UK)
09:15pm YOUNG ROMANCE (UK)
10:00pm TRASHCAN SINATRAS (UK)
___________________________________________________
FRIDAY MAY 20th – AFTERNOON SHOW
VENUE: CAKE SHOP | ALL AGES
TICKETS – FREE!
3:00pm DOORS
03:30pm AVALEYA & THE GLITTERHAWKS (OR)
04:15pm HALFSOUR (MA)
05:00pm THE HAIRS (NYC)
05:45pm JE SUIS ANIMAL (NORWAY)
___________________________________________________
FRIDAY MAY 20th
VENUE: BABY'S ALL RIGHT | 18+
TICKETS – $20 ADV | $22 DOS
8:00pm DOORS
08:45pm SIMON LOVE (UK)
09:30pm CHORUSGIRL (UK)
10:15pm THE SPOOK SCHOOL (UK)
11:00pm ALLO DARLIN' (UK)
___________________________________________________
SATURDAY MAY 21st – AFTERNOON SHOW
VENUE: BABY'S ALL RIGHT |
FREE SHOW
1pm DOORS
1:30pm DESIGN (UK)
2:15pm SOFT SCIENCE (CA)
3:00pm LOS BONSÁIS (SPAIN)
3:45pm BENT SHAPES (MA)
4:30pm SNOW FAIRIES (PA)
___________________________________________________
SATURDAY MAY 21st – EVENING SHOW
VENUE: KNITTING FACTORY | ALL AGES
TICKETS – $25 ADV | $28 DOS
6:30pm DOORS
07:00pm CRISTINA QUESADA (SPAIN)
07:45pm TINY FIREFLIES (IL)
08:30pm ALPACA SPORTS (SWEDEN)
09:15pm MERCURY GIRLS (PA)
10:00pm THE CHESTERFIELDS (UK)
11:00pm THE PRIMITIVES (UK)
___________________________________________________
SUNDAY MAY 22nd
VENUE: LITTLEFIELD | 18+
TICKETS – $30 ADV | $35 DOS
3:00pm DOORS
03:45pm CATHOLIC EASTER COLORS (AL)
04:30pm LAKE RUTH (NYC)
05:15pm WITCHING WAVES (UK)
06:00pm EUREKA CALIFORNIA (GA)
06:45pm SECRET SHINE (UK)
07:45pm EVEN AS WE SPEAK (AUSTRALIA)
08:45pm THE RAILWAY CHILDREN (UK)
10:00pm THE CHILLS (NEW ZEALAND)
That was an easy copy/paste. Not yet announced are the DJs, but I hope they will be announced soon. That would be the last item for Popfest, then everything will be ready for the festival in May. But these are not the only announcements we are getting in indiepopworld! Tomorrow we'll also learn the first batch of bands for Indietracks. Both festivals are celebrating their 10th anniversary and we all have high hopes for what will happen at them!
As I usually do, I like covering the bands for each of these festivals. I want to start this year with a bunch of the American bands that are playing Popfest as I've barely head them or never heard them. I'll do that just now, a quick listen, not really thorough, so I may be a bit off the mark, but it will be a good way to have an idea to what to expect at Popfest. So let's discover them together!
1 – Big Quiet – I bought their debut 7″ a couple of months ago, and I think it's pretty good. It was actually a recommendation from a colleague at work. "Maura & Dana", the A side, even has a cool promo video that you should watch. Based in Brooklyn, NYC, the band is formed by Marisa Cerio, Chris Matheson and Steve Perry. I haven't seen them play live yet, and that is something I can be blamed as I've seen many times their name on different facebook events. I've preferred to be comfortable and not foray to far far away Brooklyn. Lazy me! They play at Le Poisson Rouge at 7pm on Thursday, because of work it seems I'll be missing them again. Time to make the effort to see them somewhere in Brooklyn before Popfest!
2 – Free Cake For Every Creature – From Philadelphia but by way of upstate NY, this band formed by Katie, Francis, Colin and Ian, remind me of a bygone era of indiepop, that one of around 2003-2005, when a bunch of now long forgotten bands were playing lo-fi indiepop, as twee as possible, in the US. Bands that would release CDRs with cool hand-drawn sleeves and mail their demos accompanied by lollipops and cute notes. This year they will release an LP, which should be ready for Popfest times, and they have 2 of the songs streaming included streaming on their bandcamp. Definitely the better one is "First Summer in the City", which sounds really nice actually, like the upbeat moments of Dear Nora, whereas totally not convinced by "For You". They are playing in Brooklyn on the 15th of April, I might just catch them there perhaps and have a better verdict before their gig at Le Poisson Rouge on Thursday at 7:45pm. As I get off around 9pm from work, will be missing them too!!
3 – Avaleya and the GlitterHawks – Kelly Slusher is Avaleya. Kelly Slusher released an album back in 2002 in Elefant Records and that was a very fine album. She was part of the reunion band for Rocketship a couple of years ago. Two of the members from Rocketship, Verna Brock and Jim Rivas, join her and form this new band.  Jim had been in the fantastic Holiday Flyer, Verna on the essential Beanpole (who had a retrospective not long ago on Jigsaw Records). A lot of indiepop pedigree here! They are playing at Cake Shop during the free evening show on Friday. They are playing at 3:30pm and I'll see if I can skip Friday from work.
4 – Halfsour – With an album under their belt, released by the great Jigsaw Records, they've been under my radar. Like Chris says on his description of the record, this Boston band sounds more like a harder edged pop band than the more poppier bands I've covered before. There are songs I'm not too keen, that are grittier and not that melodic and shoutier, but there are some, mostly and especially when the girl is singing, like "Grump" for example, that I do really enjoy. They play at 4:15pm at the free show at Cake Shop on Friday.
5 – Soft Science – Another band from Sacramento (Avaleya was the first) at Popfest. The band is also comprised by a previous Holiday Flyer, Katie Haley and also the twin brothers Ross and Matt Levine and Mason DeMusey. I used to be a sucker for Katie's vocals on Holiday Flyer, so big expectations for this band. I'm having now a quick listen to their recordings on Bandcamp, mostly to their 200 limited copies LP called "Detour". Skipping the slower songs and looking for the more upbeat ones. I see someone compared them to Lush, and I can see a bit of that, definitely. This is really pretty pop music, simple and effective. They will be playing at 2:15pm at Baby's All Right! on the Saturday free show. Tough schedule as it's kind of time for lunch. Hopefully can manage to make it!
And that's five new bands for me. Quickly listened. They are promising, some more than others, but none that I really disliked which is great definitely. Maz always finds these interesting up and coming American bands, I don't know how he does it, as it's always easier to find international bands, not American bands for a strange reason.
Next week I'll cover 5 more bands from Popfest, or perhaps more. Now it's time to check another obscure band from the past.
—————————————————–
Pedestal: The base or support on which a statue, obelisk, or column is mounted. A position in which someone is greatly or uncritically admired.
Seems there are many 7″s still in this box of records at home. Yet another band that starts with P that I have no clue whatsoever who were they. Pedestal it turns were from NYC, so it's really convenient as I've been talking NYC Popfest all day long.
One 7″ in 1997 on the Twee Kitten label (catalog tk 002). I was surprised when I saw the Twee Kitten website is still up and running after all these years. Seems even that they are still taking orders (you can still order this 7″ and some more). It also feels very nostalgic, as Twee Kitten was an awesome mailorder as many of you in the US should remember.
I believe I actually got this 7″ through a trade with Scott from Twee Kitten many years ago. I remember reading good things from Pedestal, though today searching for them I couldn't find any reviews at all. Also the band page that is linked at Twee Kitten is not working. So not much to find online once again.
There were 5 songs on the record, on the A side, "Waiting" and "Each Night Alone" and on the B side, "Merry Go Around", "On the Subway" and "Endlessly". The record even included a lyric sheet, and yesterday, after not playing it for many years, I found myself happy singing along to "On the Subway", as it's a song about the trains I take almost every single day in NYC!
This band was formed by, I'm guessing, husband and wife, Erik Mueller and Rachel Mueller-Lust. Only one review I could find online dating from 1999, from the Furia blog/fanzine:
One of the reasons I love ordering things from Twee Kitten is that they come with these charming clip-art mini-comic-books, which are a bit like Dadaist Tintin stories. The one that I got with this Pedestal EP examines a spurned suitor's struggle with his aversion to dancing. Pedestal are something like a less-florid Magnetic Fields, Erik Mueller providing keyboard accompaniment to Rachel Mueller-Lust's uninflected, Susan Anway-ish singing. "On the Subway" is bright and expansive, "Each Night Alone" bursts into loud percussion at odd intervals like furniture being knocked over, and "Endlessly" is sunny and old-fashioned. 33, black.
There seems to be more bands called Pedestal, but about this particular one, I couldn't find online anything else. Do Erik and Rachel still make music? Are they still based in NYC? Did they participate in compilations? Why didn't they release more records? It's always so mysterious when a band only releases the one 7″ and then disappear!
::::::::::::::::::::::::::::::::::::::::::::::::::::::::::::::::::::::::::::::::::::::::::::::
Listen
Pedestal – On the Subway