15
Jul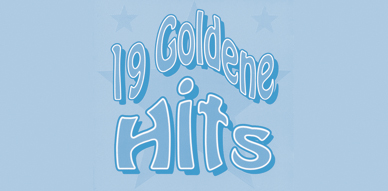 Germany are the World Cup champions. Next week it's Indietracks. Damn. And in between this week where I'm already busy packing and mailing records to UK. Resting seems to be not an option right now.
There are also a few interesting things happening this week. Tomorrow will go see Camera Obscura. On Friday tickets for the NYC Slowdive show will be on sale. How much? I have no clue. But I'll pay. I sometimes remember my days in Miami when nothing happened, when I could just stay in and rest for the whole weekend, or almost always staying home after work. NYC has this power over you that really squeezes all your energy. And that I think is a good thing, I think only when I sit down to write on the blog I start thinking that I need a rest. Because on the rest of the day, there's no time to think about having it easy!
Last weekend I also went to see Franny & Zooey. It will be some time now since they will play NYC. They are returning soon back to their home country in Dominican Republic. Also headlining were a very popular Argentinean band called El Mató un Policía Motorizado. They were fine. A bit too shouty to my taste, at points a bit too rocky, but they were truly entertaining. They are very popular throughout Latin America and are seldom compared to Los Planetas. I don't see the comparison, but my fellow latinamerican bloggers have better ears for sure.
I got an email earlier today about a show here in NYC about if I had any ideas of any local bands that could support this gig. And honestly I will have to dig deep and perhaps do some research! Aside from the most fabulous Pale Lights and the up and coming Gingerlys, I can't think of any. There are a couple of 60s influenced bands but they seem to be not excited of being part of this indiepop scene. Well, yes, there's The Pains and The Drums, but we are talking of a small show in Brooklyn. So let's be reasonable. Who else?
From the top of my head I think of The Pontoons who recorded two GREAT 7″s back in the 90s. "Landslide" is such a beautiful song that one can't believe it's not an indiepop classic. Their other single, "Juncos and Robins", is also timeless. I know that in 2012 they came back together and released first a digital single called "Antidote" and later an album called "Slow". All of them that you can stream and buy on Bandcamp.
Then googling around I found a band called Overlord is Not Metal. A bit less of the classic jangle, with more influences from 60s and 70s, perhaps. But still quite nice. Remembers me a bit of long gone NYC band The Baskervilles. First time I hear about them and it seems they have already recorded an album worth of songs called "In Soviet Russia, My Heart Breaks". Definitely will keep an eye if they ever play any shows.
Kept digging and found a band called Free Cake for Every Creature. Katie Bennett seems to be the driving force of this band writing all the songs and singing. This is more on the lo-fi spectrum of indiepop. Reminds me a lot of early 2000s Sweden, with the likes of Evergreen Days, Tidy Ups, Free Loan Investments and Crime Time. Even the song titles (like "it sucks hanging out with you ("It Sucks Even More When You Leave" or "Too Old to Be a Punk Rock Prodigy") remind me of that fantastic time of indiepop. I hope to hear many of her songs properly recorded. Check their bandcamp, there's a lot of potential here!
And across the Hudson, in Jersey, I find Makeout Vertigo. Just finished listening to their latest EP called "Slumber Party Wounds". It's quite alright. It does recall the 90s American indiepop bands. A bit of Tiger Trap perhaps, but I mostly listen bands of the kind of Corndolly, Beanpole or Holiday Flyer. My two favourite tracks from this band that hails from Hopatcong, are "Nervy" and "Downstairs".
Do you know any other indiepop bands in the area? Recommend me some!
—————————————————-
So as Germany are the champions I thought checking out some old obscure German bands. So I grabbed that compilation album called "19 Goldene Hits" that was released ages ago by the Smuf label and the Happy to Be Sad fanzine of out old friend Uwe.
This compilation included 19 songs by 19 different Berlin bands. On the blog I've already presented two of them with interviews, The Groovy Cellar and Milchblumen FC. Then I remembered that years ago I tracked two other bands that appear here, Tumbling Hearts and Pleasure. So I thought, why not bring up some interest in Pleasure? The song "Shut Up" on the compilation is really nice and I'm sure everyone out there will enjoy it!
Some years ago Uwe did write a little write up about the compilation. Here's our first hint about the band:
PLEASURE – Shut Up ( Shoegazer – singer Sascha formed JAKETHIVE two years later)
It is a bit of a shoegazer tune. It sounds British and not German at first listen too. The Charlottes, The Nightblooms, The Bollweevils, come to my mind. For some reason, perhaps the vocals, I think of The Darling Buds and Eggplant.
The booklet included in the CD tells us that the Berlin band was formed by: Selda Kaya, Julia Schultz, Dorian Schultz, Sascha Niemann and Oliver Niemann. Two sets of siblings.
It's terribly difficult to google a band name with the band Pleasure. But luckily many years ago as I was saying I got in touch with Selda through Myspace. I have some correspondence from 2010 still on my Gmail. On there we agreed to do an interview but it seems she never had the time to get around to answer my questions. She did tell me a couple of interesting facts about the band.
The band lasted for 6 years but they never released anything at all. She said that they were sort of a student band and whatever they recorded was only on tape. She mentions that they were always a bit conservative concerning music and that she only bought her first cd player in the year 2000.
They played mostly in Berlin, almost every club, and only a few gigs outside the capital. Sadly she says that at that time she wasn't in contact anymore with the rest of the band.
Maybe some of you remember them from Berlin? Attended their gigs? Or maybe even own one of their tapes. Would love to hear more from Pleasure and their sweet sound. If the rest of their songs are like "Shut Up", then I'm sure would love it!
::::::::::::::::::::::::::::::::::::::::::::::::::::::::::::::::::::::::::::::::::::::::::::::
Listen
Pleasure – Shut Up