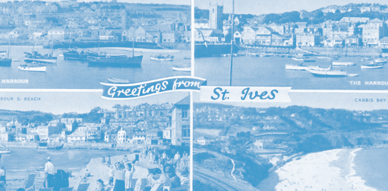 Still awaiting for news for the Pale Spectres 7″. Taking forever. I've sent a couple of emails today to pester the pressing plant to tell me what's going on. The estimated shipping date is past due and I can't really wait any longer. It has taken forever for this record and I really need it NOW!
On the other hand I already have an interview prepared to publish for tomorrow, which is a good thing, as interviews are a becoming rare these days on the blog, not because of me, I keep writing questions and questions, but sadly bands are not answering them. Which is a shame. Anyhow, there have been some interesting news during the past few days that I want to share with you, at least we can keep up to date with indiepop news.
Our friends The Pains of Being Pure at Heart are back and they have just shared the song "Anymore" on their Soundcloud. This song is taken from their upcoming July 14th album titled "The Echo of Pleasure". This is their 4th album (damn, how time passes!) and will be released on their own label Painbow Records.
Perhaps the news that made me most excited the past weekend was  that "Right Here", the documentary about The Go-Betweens, has been announced to debut at this year's Sydney Film Festival (June 15-16). You can watch the trailer on Youtube and I just got the chills by watching that. I can't imagine how I will feel when watching the documentary. The only problem for all of us, far away from Australia, is that we have no clue when will this be available for us to watch it. It has been announced that it will also be available this year on Australian TV channel ABC sometime later this year.
Speaking of movies, the Morrissey biopic "England is Mine" has been announced to premiere on July 2nd at the Edinburgh International Film Festival. I couldn't find a trailer for it but I found some video of Jack Lowden, who plays Morrissey, talking about it.
The Hepburns, one of my favourite bands, have a new free download song on their Bandcamp. The song is titled "Confusin' Myself with Rock 'n Roll". It is a cover version of a song by Norwegian artist Frode Fivel.
The Lotus Eaters are re-issuing their classic album "No Sense of Sin". The album includes an alternative mix of "You Fill Me With Need" and also accompanying it comes a free 7″ with the songs "It Hurts" and "You Don't Need Someone New". And by the looks on the photos, they release looks stunning! The record is being released by the label Vinyl 180 and you can pre-order it here as it will come out on June 30th. And so I just ordered it. 20 pounds with the shipping costs to the US.
And lastly, remember I talked about Paris Popfest some time ago? Well they have finally announced their lineup! The festival is taking place during two days in Septemeber, on Friday 22nd at L'Espace B and Saturday 23rd at Le Hasard Ludique. If you want to check out more information about the festival check out their Facebook page. There is only one unknown band for me in the lineup, Parenthesisdotdotdot, that I will check out now. The rest of the lineup so far include The Luxembourg Signal, White Town, Spearmint, Papa Topo, The Catenary Wires and Mehdi Zannad ft. Dorian Pimpernel. True, I'm not too familiar with the last band, but Mehdi was Fugu who released on Sugarfrost. At least, I know his band from back in the day. Maybe I should check what he has been putting out lately.
It is a strong lineup for their first festival. Would be good to know who is the surprise guest. I don't know if it is worth for me to travel to France this time though, I've seen 90% of the bands. I need to give it some thought. But if you haven't seen Spearmint or Papa Topo yet, believe me, those two bands for sure know how to put a good show! And they have fantastic footstompers of songs!
Okay I'm at Parenthesisdotdotdot website checking the music. It is a one-man band from London that has lived before in Norway and Ipswich. Simple electronic pop, I listen firstly to "The Run Out Groove" and I don't like it much. I skipped the first song on the list as it is a remix, I prefer avoiding remixes, never been a fan. "Sixteen Weeks" sounds much better. I may give it another chance. Let's listen to a third song. I choose "Parennie" which is the one with more plays on the list. Mmm, it's alright. But not my kind of music.
——————————————————
St Ives is a seaside town, civil parish and port in Cornwall. The town lies north of Penzance and west of Camborne on the coast of the Celtic Sea. In former times it was commercially dependent on fishing. The decline in fishing, however, caused a shift in commercial emphasis, and the town is now primarily a popular seaside resort.
On Another Sunny Day's reissue of "London Weekend" on Cherry Red (the original is the Sarah ones, you all know that), there were 6 extra recordings. A couple of them are duly credited to OMD ("Genetic Engineering") and the Bee Gees ("Kilburn Towers"). There's another cover though at least, "The Boy from St. Ives", which is the 18th track on the aforementioned CD.
I wouldn't have known about it if it wasn't for the internet and digging here and there. This recording by Another Sunny Day comes actually from some early demos by the band. On Discogs an unofficial Another Sunny Day tape bootleg, released by the curiously named Baby Panda in 1991, includes this cover alongside "Eternal", "Her Friend", "I Guess I'm the One Who's To Blame", "I Want You", "It's OK if you Don't Want Me" and "What's Wrong".
Through a forum I found out that "The Boy From St Ives" was actually a cover of The Rubbish Men, who as Harvey Williams from Another Sunny Day, also hailed from Cornwall. I stumbled upon this piece of information all of sudden. I think I was researching some other indiepop band at the time. In any case, I decided that one day I had to find out more about The Rubbish Men. Maybe, just maybe, I could find more information about them.
I wasn't the first to go down this track. The blog Adding Machine starts investigating about the connection of the song, Another Sunny Day and The Choughs. The Choughs? Who? He posts both versions of the songs, the Another Sunny Day one (which he calls the best song ever by ASD!), and The Choughs. After closely listening to The Choughs version, I can be sure it is the same recording as The Rubbish Men's I had listened before. But were they The Choughs or The Rubbish Men? Or maybe they just changed names at some point?
This blog wonders about if they were local heroes, or if Harvey had been in the band. He has no answers. There are no comments. And both of these posts were written in 2013. I guess no one cared to shed some light on this mystery.
Youtube will come to my rescue. I could find "The Boy from St. Ives" and there is a little info in the description area. We know that this song is a demo dating from 1986. We also get to know the band members, Brendan O'Casey, Jonathan Jago, Rick Williams and David Clive. And that's not all! There are more The Rubbish Men recordings on Youtube!
I find another cool sounding song from a home demo from around 1987 titled "The Woolworth Tree". Another one from 1986 titled "Moored", and another one titled "Clocks and Ghosts" taken from a rehearsal tape.
And that's not all! To my surprise there are 40 minutes of a live performance at the legendary Tropic Club in Bristol! Wow! And it sounds magnificent! The gig dates from November 13, 1986. I learn some more song names from their repertoire like "Wishing Well".
Don't know what happened to The Rubbish Men. I could find that Jonathan Jago went to a hardcore band named Dog Bite and that's about it. Then for Brendan O'Casey and Rick Williams I could find a photo of them on a tumblr titled Two Punks and a Tandem. Not sure how to link directly to the photo, but if you scroll down a bit you'll probably find it. Both guys are posing with other friends at the legendary venue the Millhouse.
I couldn't find much more on the web. Maybe some of you remember them? Maybe there were more recordings? What I've heard sounds good to my ears. Especially the 1986 songs and the live gig. I wold definitely want to know more, like who were The Choughs? and for sure help that blog, Adding Machine, and find out what was their connection with Another Sunny Day?!
::::::::::::::::::::::::::::::::::::::::::::::::::::::::::::::::::::::::::::::::::::::::::::::